Top Tips for Exercising on Holiday
Friday September 18, 2015 by Alex Wood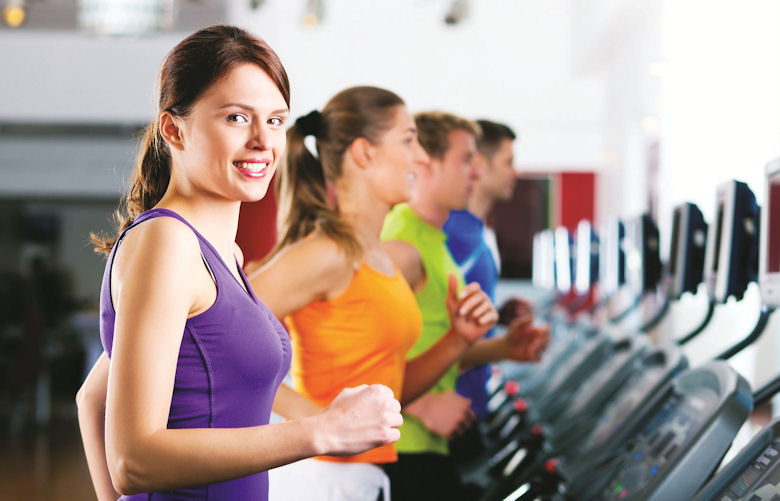 There are (at least) 2 types of people in this world: the ones who exercise on holiday, and the ones who don't!
Personally, I used to be absolutely, positively and firmly in the No camp. Just lately though, I've come to realise that Yes, holidays are for relaxing…but by incorporating a bit of exercise in there too it'll help to make you feel even better (those all important endorphins) whilst on your hols, and it'll be a lot easier to maintain your healthy regime when you get back!
So just because you've moved yourself to a different (nicer) location (with cheap booze) doesn't mean that you have a ready made excuse to sit on your perfectly toned posterior for the duration and do nothing! Oh no!  Because you mustn't forget that holidays are almost always a time when we massively overindulge at meal times, and if you're anything like me, drink too much as well!  I know, I know.
So keeping up that exercising momentum while you're away means that you won't have to get back from your hols feeling dreadful and too scared to step on the scales! Which is good.
So if I've partially persuaded you of the benefits already, then that's even better and if you're not quite sure where to start, then best of all, here are my top tips to exercising while on holiday…
Sightseeing trips:
Make sure to walk as much as possible – it's very, very good to not slip into sedentary habits…and of course, remember to pack shoes that aren't going to cripple you. Instead of booking the Citybus Tour why not check out the walking tours instead and put in some miles while you're taking in the sights/sites. 
Running groups/tours:
Now here's a controversial one. You could (I said Could) always pack your running gear and turn your sightseeing trips into an opportunity to keep fit and meet people at the same time.  There are lots of companies springing up who meet for regular jogging tours, so just because you're new in town and don't  know the routes, doesn't mean that you'll have to miss out.
Cycling:
Many cities have great bike hire schemes now, so grab yourself a - Boris if you're in London -bike and set off on an exploratory tour of your destination.  If you're unsure of locations then there are lots of guided cycle tours available in loads of cities so you won't have to get lost.
Work out in your apartment:
If you'd prefer to workout in the privacy of your hotel room then there are some great apps available right on your phone or tablet that'll help you to keep in shape without even needing to venture outside.  Serviced apartments in particular will give you more room to exercise in, so you won't be knocking into your bed while trying to do jumping jacks! 
And to assist you in your endeavours, there are now some clever items on the market to make exercising in a limited space really easy – for example, cordless skipping ropes that measure your activity without actually having any rope attached…and those obviously come with the added benefit of there being absolutely no chance of tripping over and having a major accident!
Take advantage of the onsite gym:
Even though you've come on holidays primarily to experience the location, and not to lock yourself away in a gym, even 20 minutes on the treadmill will make a big difference to your sense of wellbeing and it'll help to keep off those extra holiday kg's too.  And if you're lucky enough to stay somewhere with a pool you can cool off afterwards with a dip…and a few lengths!
If you think this could be a good option for you then check out our list below to find a serviced apartment with a gym, pool or both.
So, there we go…no excuses!  Holidays are no longer a chance to rest…you can keep fit too!
Follow me uk.linkedin.com/in/alexprestigeapartments, @alexwpas or +alexwood 
Prestige Apartments has a wide range of serviced apartments on offer throughout the UK with options to suit all budgets.  Please get in touch with the sales team who'll be happy to discuss how they can help you with your serviced apartment needs. 
Tel: 020 7704 6514 or email: sales@prestigeapartments.co.uk
Serviced apartments with gyms:
Dolphin Square Corporate Housing
Staycity Deptford Bridge Apartments
Staycity Greenwich High Road Apartments
Fraser Prince of Wales Terrace
St Johns Westminster, Westminster
---
Share this post
---