---
From £73 per night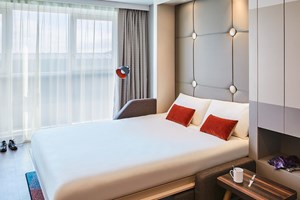 Modern studios offer dining areas, free Wi-Fi and iPod docks. These polished apartments are in a stately stone building an only a mere 10-minute walk from Waverley train station.
From £75 per night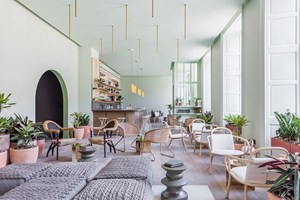 Eden Locke consists of 72 stylish and spacious apartments which have each been designed to include everything you will need for your stay located on George Street.
From £110 per night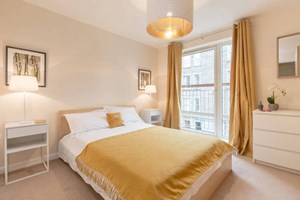 New stylish and modern Duff Street Apartments are exceptionally located with easy access to the EICC, the Royal Mile and the West End.
From £100 per night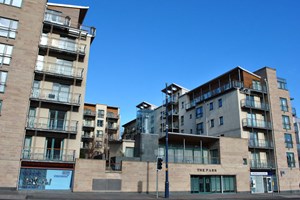 Part of The Park development, these serviced apartments in Edinburgh are sleek and modern and boast spacious living areas and most have private balconies/terraces. This property also benefits from secure underground parking.
From £96 per night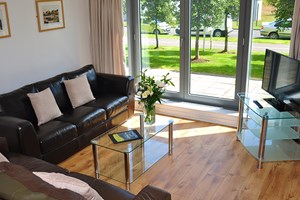 Ocean Apartments in Edinburgh have spacious, stylish and contemporary serviced apartments that offer the comfort and standards of a hotel room with the added space and flexibility of a serviced apartment.
From £145 per night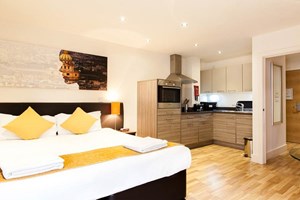 Staycity Edinburgh West End is conveniently located just 7 miles from the Airport and only a few minutes walk away from Haymarket Station. Waverley Station is a 10 minute taxi ride away and it's within walking distance of The Castle, The Royal Mile, the Zoo and the Grassmarket.
From £130 per night
These gorgeous apartments are conveniently located in the centre of Edinburgh with fantastic access to all city centre attractions, with an array of bars, restaurants and cafes close by. And Waverley train station is only a 5 minute walk away too.
From £100 per night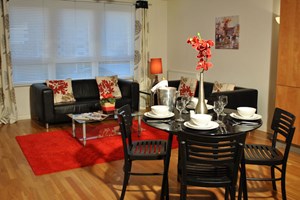 This recently built serviced apartment block, with one and two bedroom serviced apartments, is situated at Lochrin Place, close to both The Exchange financial district and the rest of Edinburgh's bustling city centre.
Rates on request
Old Town Chambers is a luxury all-apartment Residence located in the heart of Edinburgh's Old Town. The Residence consists of 50 apartments, none of which is identical, reflecting the quirky individuality of a set of buildings whose history dates back more than 500 years.
Rates on request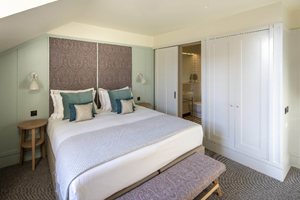 Abbey Strand Apartments at Holrood is a prestigiously located residence on the doorstep of the Palace of Holyroodhouse in the royal heart of Edinburgh. The luxury Residence features nine utterly original and beautifully designed serviced apartments, available to book for any length of stay, from one night, to one year or more.
Rates on request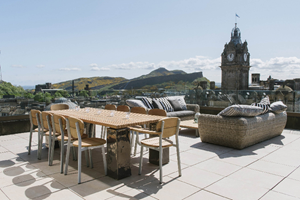 The Edinburgh is a luxury all-apartment Residence located in the beating heart of Edinburgh, available to book for any length of stay, from one night, to one year or more. This former bank on a corner of the prestigious St Andrew Square has been beautifully restored to its former glory, housing 50 fully equipped apartments with options to accommodate from one to six guests.
From £120 per night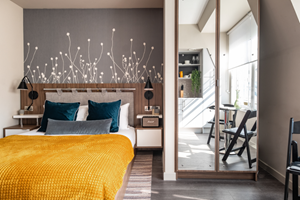 Native Edinburgh aparthotel is a perfect example of the neo-Classical and Georgian architecture that adorns the New Town – a UNESCO World Heritage Site in its own right. The building has access to one of Edinburgh's much sought after private gardens, where the city's great thinkers and literati once walked and, in some corners, still do. It's the perfect holiday apartment for your stay in Edinburgh.
From £109 per night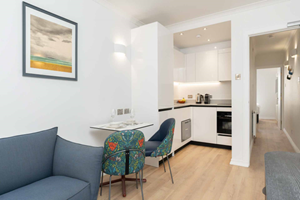 Set up base in the perfect city-centre location. Just 10 minutes from the must see attractions, including Edinburgh Castle, George Street, St. James Quarter and only a short distance from the city's Financial District and Haymarket area.
---