Mamma Mia! Review: A Perfect London City Break with Central Serviced Apartments
Friday October 27, 2023 by Rudina Mustafa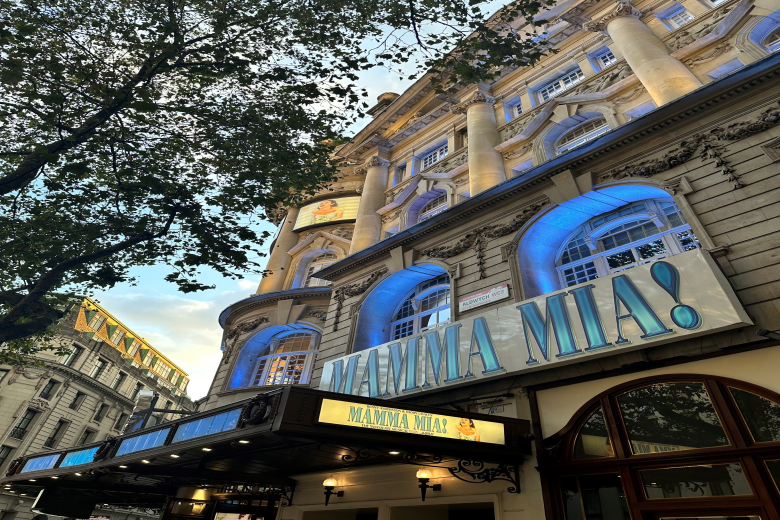 Then you need to see Mamma Mia! at the Novello Theatre in Covent Garden, and you can combine the excitement of a West End show with the comfort of centrally located serviced apartments. 
Mamma Mia! stands as a global musical sensation that has captured the hearts of audiences around the world. With its central London location, the Novello Theatre offers a fun atmosphere perfect for creating memorable moments. 
The cast delivers an outstanding performance. Bringing love, laughter, and timeless ABBA hits to life with their infectious energy and charm, these performers immerse the audience in a world of musical nostalgia. Particularly noteworthy are the actors who play Donna and her best friends, Tanya and Rosie, who steal the show with their humour and friendship. 
There is no doubt that the show has its heart and soul in the music of ABBA. A variety of timeless hits from the Swedish supergroup are seamlessly integrated into the show, including the catchy "Dancing Queen" and "Waterloo". Performing "Winter Takes It All" with genuine emotion, Mazz Murray left me in awe bringing tears to my eyes. (Shh, don't tell anyone!) 
There is an undeniable chemistry between the cast members, and the music's ability to touch audiences is one of the show's defining characteristics. With dynamic, joyful, and popular dance sequences, there is no shortage of excitement.
Mamma Mia! is more than just a musical; it's a celebration of love, friendship, and the magic of music. You'll leave the show smiling and singing. If you love ABBA or simply want an evening of pure entertainment, you must check out this production during your London city break. It has a sensational ending that will leave you with long-lasting memories of an unforgettable evening and a song in your heart.
Make the most of our serviced apartments located nearby today and prepare for an exciting show and unforgettable experience!
Explore the area and once the show ends, you can unwind and indulge in one of our serviced apartments!:
If you're planning a trip to visit the UK, Prestige Apartments has a wide range of serviced apartments and corporate housing on offer in London. We'll have something to suit all budgets and group sizes so why not consider staying in a serviced apartment this year? Just get in touch with our friendly sales team and they'll help you to choose your perfect 'home from home'. 
Tel: 020 7603 7629 or email: sales@prestigeapartments.co.uk
Let's get social! Follow us on X, Instagram, Facebook or connect with us on Linkedin!
---
Share this post
---