Serviced Apartments vs Hotels 2019
Thursday October 17, 2019 by Rudina Mustafa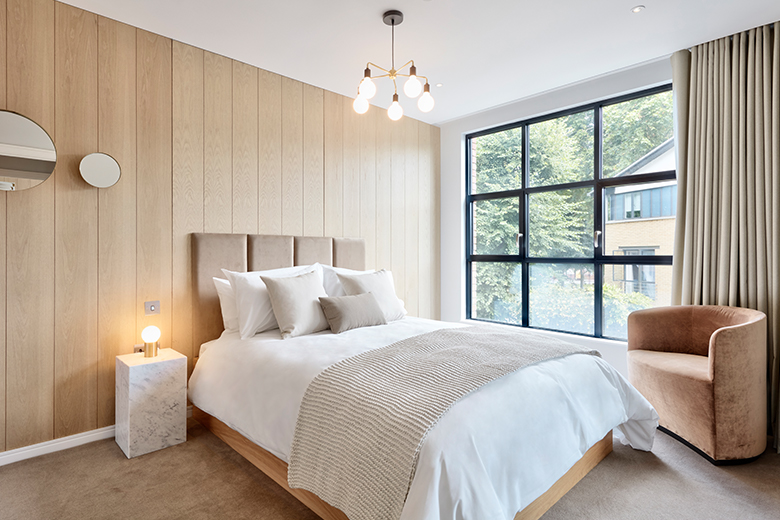 When booking a family holiday, relocating business travellers or simply booking leisure stays you may want the luxury of a hotel but the authentic personal touches of an Airbnb. Well that's where serviced apartments come in, guests may find that they are a perfect combination of both.
Serviced apartments have been around for some time and have grown in popularity. But what makes them better than a hotel?  Hotels certainly do offer worldwide availability and wherever you may be, a hotel is always nearby. However, there are many benefits serviced apartments have over hotels that may sway you in choosing them when booking your next travel accommodation.
Value For Money and Affordability:
Serviced apartments rates on average are up to 25% less than a comparable hotel room. Furthermore, rates are dynamically priced typically dependant on the length of stay which also means that most providers are flexible with their rates. The longer you want to stay generally the lower the price. This is great for corporate group bookings!  Here at Prestige Apartments, we negotiate rates on your behalf, so if you have a budget let us know and we will do our best to match it.
Space and Free Wi-Fi:
One of the greatest benefits of booking a serviced apartment is the size and space offered. According to the Association of Serviced Apartment you can expect on average 30% more space than an equivalent standard of a hotel. Additionally, usually a one-bedroom apartment is around twice the size of a regular hotel room. You don't have to stare at the same four walls you can roam around in your apartment and have more space for your belongings. Additionally, unlike some hotels, serviced apartment offers free Wi-Fi to their guests. This is a standard amenity that is offered in most apartments. So why pay roughly the same at a hotel and get less?
Kitchen and Cooking Facilities:
I mean who doesn't love a takeout? But dining out every day of the week or eating in a hotel and surrounding restaurants and cafes can be extremely expensive. The benefits of having your own fully equipped kitchen is that you get to cook that special meal from the privacy and comfort of your own home. Pots, pans and all crockery are already included in the apartment. If you have any dietary requirements, no need to scroll googling for ages trying to find restaurants where you can eat. You self-cater for yourself! Don't spend crazy amounts of money on the mini bar either, why not go out to your local supermarket and chose and buy drinks and snack you really want at a reasonable price!
Privacy:
Privacy is extremely important in serviced apartments, rest assured you have the entire apartment all to yourself. Booking a serviced apartment allows you to skip the formalities when checking into a hotel and allows you to simply let yourself in as you would at the comfort of your home. Typically, weekly maid service is included which means your apartment is still serviced and cleaned however there is that extra degree of privacy. Should you wish for daily maid service this can also be arranged.
Pet Friendly:
Finding travel accommodation that are pet friendly can be a nightmare. Which is why there are an array of amazing serviced apartments available that allow pets. You don't have to leave your beloved furry friend at home whilst you travel, bring them along! Usually there is an additional charge for this however it is a better alternative than struggling to find a hotel that allow pets. 
There are abundant advantages of choosing a serviced apartment rather than a hotel. Ultimately, they offer you that home from home environment with extra amenities that a hotel just doesn't offer. More space, cost effective, great degree of privacy and kitchen facilities, what's not to love?
If you're planning a trip to visit the UK, Prestige Apartments has a wide range of serviced apartments and corporate housing on offer in London. We'll have something to suit all budgets and group sizes so why not consider staying in a serviced apartment this year? Just get in touch with our friendly sales team and they'll help you to choose your perfect 'home from home'. 
Tel: 020 7603 7629 or email: sales@prestigeapartments.co.uk
Let's get social! Follow us on Twitter, Instagram, Facebook or connect with us on Linkedin!
---
Share this post
---