Top royal residences to visit in the UK
Friday June 10, 2016 by Alex Wood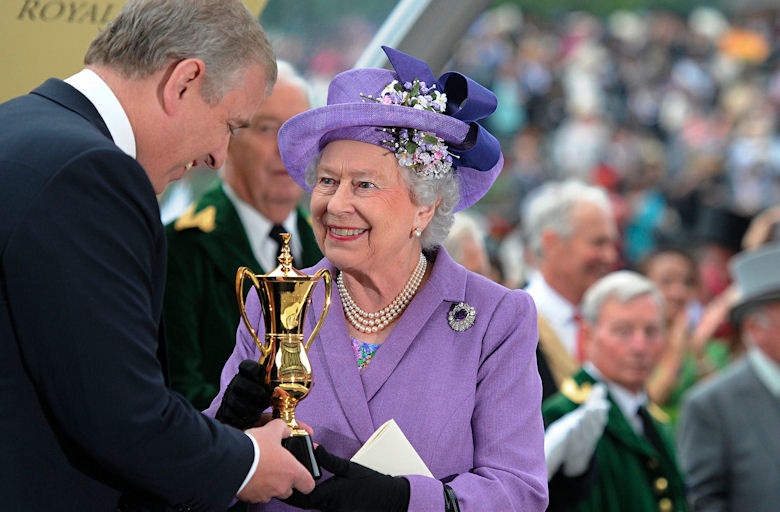 There aren't too many people who can boast that they have two birthdays, but hey, when you're a Queen…who's counting?
So yes, the Queen of the British Isles celebrates twice a year - once on the anniversary of the actual day on which she was born, and one on her "official" birthday in June.
It's a tradition that was started by George II in 1748 and in fact it owes its origins to the ageless problem of the British weather! Who knew? And how so?  Well, George was born in November and he felt that the weather would be too cold at that time of year for his annual birthday parade.  And back then he made the rules…so that was fair enough!
Now that we're in 2016 we have even more reason to celebrate because this is the year that Queen Elizabeth II turned 90 and became the longest serving monarch in British history…and that goes back for some period of time so it's quite an achievement!  
Naturally, as we're nearly half way through the great year, there have already been plenty of celebrations but rest easy…there are yet more planned to come!  And as the Queen is also lucky enough to have several residences, if you would like to join in in wishing her a happy birthday in person then you might have to expend a little effort in tracking her down.  And so in order to help you with that, we've put together a Right Royal Rundown of the various residences where you might catch a glimpse of her majesty…
Buckingham Palace, London
The official residence of the British monarch, Buckingham Palace is located in central London.   In the past, access was restricted to visiting dignitaries and the favoured few that were invited to the Queen's now famous garden parties however the Palace's state rooms are also now open to the public during the months of August and September.  
Where to stay? The Chelsea Apartments just off King's Road in Chelsea


Windsor Castle, Windsor
The largest inhabited castle in the world (and dating back to the 11th century also the longest-occupied castle in Europe),  Windsor Castle sits to the west of London overlooking the Thames and as the childhood home of the Queen, is said to be one of her favourite residences.  The Queen takes a month long Easter break at Windsor so that's the best time of year to visit if you want to do some serious Royal spotting, although she also stays most weekends so who knows? 
Where to stay? Peascod House Apartments in Royal Windsor


Palace of Holyroodhouse, Edinburgh
The official residence of the British monarch in Scotland, Holyrood Palace sits at the end of the Royal Mile in Edinburgh. Queen Elizabeth spends one fab week there at the beginning of each summer so you'll need to be quick to catch her! 
Where to stay? The Spires Edinburgh


Balmoral Castle, Aberdeenshire
Balmoral Castle is actually part of the private estate of the royal family, rather than a stately palace and it's location up in the remote countryside of Aberdeenshire in Scotland means that they can all enjoy some extra privacy there and the whole of the royal family often goes there to escape from public life. Well, they try… 
Where to stay? City Centre Apartments in Aberdeen


Sandringham, Norfolk
Another privately owned house (owned by the Queen), Sandringham House is located near to the coast of Norfolk.  This is the place where the Royals stay at Christmas and you're guaranteed to see them going to church at nearby St Mary Magdalene Church.  
Where to stay? The Belvedere Apartments in nearby Cambridge


So if you'd like to come and join the royal celebrations (or just indulge in a bit of everyday stalking), we almost certainly know the perfect palace for you!
Prestige Apartments has a wide range of serviced apartments on offer throughout the UK with options to suit all budgets and group sizes. Please get in touch with the sales team who will be happy to discuss how they can help you with your serviced apartment needs. 
Tel: 0845 838 5148 or email: sales@prestigeapartments.co.uk
Follow me uk.linkedin.com/in/alexprestigeapartments, 
---
Share this post
---