Our guide to the UK's top sporting venues
Thursday April 28, 2016 by Guest Blogger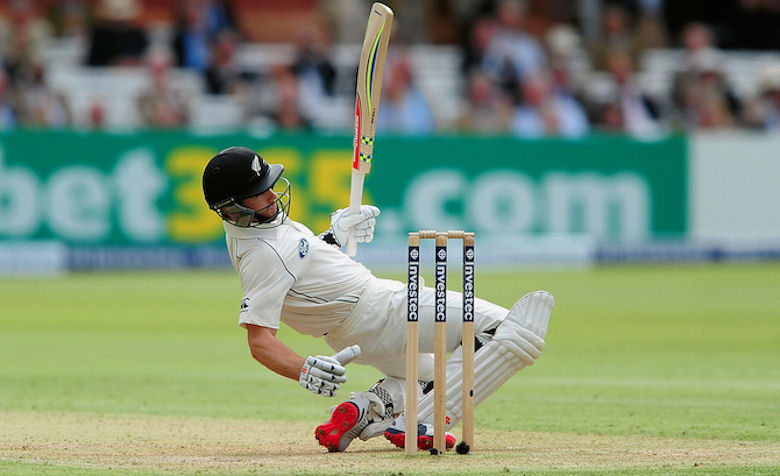 It's certainly not everyone's cup of Rosie Lee and personally I don't like CRICKET.
No…
…I love it!
Playing it is awesome with all of the substantial challenges (read fears) that battling against that hard red ball entails, but watching a match at one of the iconic English grounds has to be the next best thing. The first over of a Test match anywhere in the world is always a special thing and what could be better than taking in those first 6 deliveries at Lords? It's been said that there are cricket grounds with better atmospheres, more spectacular views and higher attendances but the ground known as "The Home of Cricket"  takes it for history and tradition.
And the British Isles are Home not just to The Gentleman's Game but also to a range of internationally popular sports…
…most notably to Rugby (Twickenham is often referred to as HQ in the Union code though opposition supporters may have less salubrious versions they'd probably agree that a capacity crowd of 82,000 singing "Swing Low, Sweet Chariot" is one of the more spine-tingling spectacles in sport)
…Golf (St Andrews IS 'the home of Golf' and is universally known as the Old Course)
…and Football (Wembley Stadium is a pitch that every world class player would love to grace at one time or another)
…although there are a host of other sports which would regard the British Isles as being their 'home turf'. Just take the modern day phenomenon of Squash for instance, where until 1970 the original World Championship was just called the British Open! 
"I fell in love with it the first day I played it. There's just no other golf course that is even remotely close"
Jack Nicklaus ON THE OLD COURSE
So let's take a look at the most famous of these British stadia, fields, courts and pitches and see where you can stay in order to make the most of spectating at them, or playing on them.


Rugby Union
Twickenham in London known as the Home of English Rugby.  Stay at our  Twickenham Serviced Apartments nearby. 
Murrayfield in Edinburgh - the Flower of Scotland.  Stay at our Edinburgh serviced Apartments.
Wales' fantastic Millennium Stadium (now rebranded the Principality Stadium) in Cardiff. Stay at our Cardiff serviced apartments.


Cricket
When it comes to cricket grounds around the UK there are some truly iconic names which resonate with history.  There are many famous victories and defeats attached to these places.
Lords in Marylebone, North London and The Oval in Kennington, South London.   Stay at one of our Marylebone Apartments or Vauxhall Apartments to walk to the grounds. 
Headingley, home of Yorkshire cricket, in Leeds.  Stay at our Leeds serviced apartments.
Edgbaston in Birmingham. Stay at our Birmingham serviced apartments. 
Trent Bridge in Nottingham.  Stay at our Nottingham serviced apartments.


Tennis 
It has to be Wimbledon, where else? You just cannot beat tradition and The All-England Lawn Tennis Club as it's better known, is synonymous with the game as well as with white clothing and strawberries and cream!  Stay at our Wimbledon serviced apartments.
Other great venues are the Queens Club where Andy Murray always does well (below) and The O2 Arena (where he almost never does!).

Golf 
There are so many that we can't possibly name them all but some of the most iconic names below are not to be missed.
The incredible St Andrews Links course near Dundee, Scotland (below). Stay at our Dundee serviced apartments.

Royal Troon on the east coast of Scotland.  Stay at our Glasgow serviced apartments. 
Sunningdale near Ascott - the closest you'll get to Augusta outside the US?  Stay at our Staines-upon-Thames serviced apartments.
Football
London has several great stadia but Wembley is the iconic home of football.  However don't miss out Chelsea FC's Stamford Bridge & Arsenals stunning Emirates Stadium.  Stay in one of our London serviced apartments. 
Anfield home of famous Liverpool FC.  Stay in our Liverpool serviced apartments. 
Old Trafford 'The theatre of dreams' is home to Charlton, Law, Best and Manchester United.  Stay at our Manchester serviced apartments.

Celtic Park and Hampden Park in Glasgow, Scotland also conjure up glorious memories. Stay in our Glasgow serviced apartments.

Rugby league
Rugby league is mainly played in the north of England but although not countrywide the legendary rivalries between the teams have made the grounds they play at famous. 
Headingley Carnegie Stadium home of the Leeds Rhinos.  Stay at our Leeds serviced apartments.
Langtree Park home of St Helens RFC in Liverpool. Stay in our Liverpool serviced apartments.
 
Horseracing 
Royal Ascot in the south and Aintree near Liverpool bring to mind the greats of racing but Newmarket near Cambridge is the "historic Home of Horseracing" and Cheltenham, with the world famous Gold Cup, plays host to the finest four days of jump racing anywhere in the world.

Stay at one of our serviced apartments nearby.  
Staines-upon-Thames serviced apartments for Ascott.  
Liverpool serviced apartments for Aintree.  
Cambridge serviced apartments for Newmarket. 
Cheltenham serviced apartments.

Motor Racing 
Brands Hatch near Swanley in Kent is an iconic name in motor racing and motorbike racing and linked with some of the most famous names in the industry.  Stay at one of our nearby Croydon serviced apartments. 
Silverstone - current home of the British F1 Grand Prix and historic motor racing venue. Stay in our Northampton serviced apartments. 


Snooker 
The Crucible in Sheffield is the only place to hold the Snooker World Championships! Stay in our Sheffield serviced apartments.  


Croquet 
The Hurlingham Club in Fulham.  Yes, you read it right!  Stay in our Fulham serviced apartments. 
And let's not forget Boating at Henley Regatta, Surfing in Cornwall, Badminton for 3 day eventing or even the relatively new sport of Bog Snorkling!


Prestige Apartments has a wide range of serviced apartments on offer throughout the UK with options to suit all budgets and group sizes.  Please get in touch with the sales team who will be happy to discuss how they can help you with your serviced apartment needs. 
Tel: 020 7704 6514 or email: sales@prestigeapartments.co.uk


Follow us on Twitter and Facebook or connect with us on Linkedin for all the latest news and offers. 
---
Share this post
---