Alternatives to Serviced Apartments in Central London
Friday November 20, 2015 by Alex Wood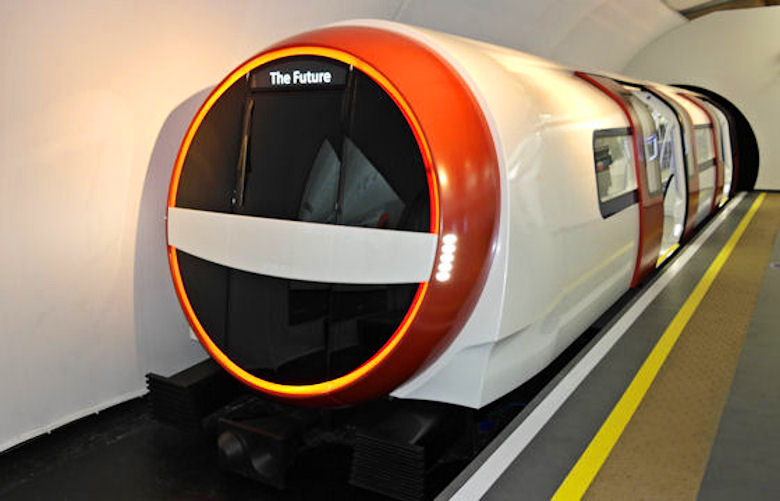 Working in the UK market we're constantly being told that London is too expensive and/or too small!  It's that age old problem of supply and demand.
There is an extremely high demand for central London serviced apartments. Fair enough, it's a great city...demand will be high. The sector is expanding all the time however, and there always seems to be far more demand than can be met, especially at critical times of year.  Now you'd think we'd be happy to have such a buoyant market...and we are, very...but it does come with its own set of problems.  We've had to do some quick thinking at times in order to be able to offer our important clients what they want at the busiest times of the year.  The upshot of all of this is that rentals get higher and the apartments seemingly get smaller as people pay more to secure their perfect apartment.
The main issue is that just about everyone wants to be central and that's completely understandable.  If you're coming into London for work then you definitely want the convenience of a short commute, and if you're coming for leisure you're going to want to be as near as possible to the action and the sights. 
Ok, I get it...but is there anything we can do about all this?  Well, yes there is actually. If you're willing to be just a little bit more adventurous in the areas you consider then there are some locations which are surprisingly well connected and commuter friendly to get you into the centre...and they can offer huge benefits in terms of budget or space, or both!  
So I've put together my top 5 suggestions for locations that you may never have thought of but that you really should consider. 
For a long time this was the poor East End relation to the more glamorous and sought after Docklands, but ever since the successful 2012 Olympics this area has been re-generated beyond recognition. With a super-swanky new Westfield Stratford City shopping center and entertainment zone, and the Queen Elizabeth Olympic Park  this has become a destination in it's own right.  You'll be spoiled for choice regarding things to do in the area and may even decide not to bother going into the West End! 
And even then, the biggest draw is still the ease of access in and out.  Stratford has become a transport hub and the fancy new Stratford Station links the central line, jubilee line and DLR along with the high speed railway directly into Kings Cross Station (for access to St Pancras International and the continent).
Stratford to Oxford Circus – 19 minutes
Stratford to Bank – 10 minutes 
Stratford to Canary Wharf – 21 minutes
Now I realise that Ilford may not be everyone's cup of tea, but it's where my mum and dad were born and raised and I have very happy childhood memories of visiting my grandparents there! It's probably fair to say however, that the area had changed quite a bit since then, and this small suburb to the North East of London had seen better days.  
In recent years though, Ilford has benefited from the regeneration of its nearby neighbour, Stratford. So the area now has some great entertainment options and the demand for affordable housing in the capital has brought new developments, in turn due to its good transport links into the centre.  There's already a good train service either to Stratford (where you can pick up the high speed train or the Central Line) or you can go directly into Liverpool Street in just 20 minutes. When Crossrail's central section opens in 2018 it'll put Tottenham Court Road just 23 minutes away and the journey to Heathrow will eventually take just 51 minutes! 
The biggest reason to come to Ilford however is that the rates for serviced apartments offer some of the best value in the whole of London. So if you're just willing to be a little bit more adventurous then you really can reap the rewards by staying further out.
Ilford to Oxford Circus – 32 minutes
Ilford to Bank – 23 minutes
Ilford to Canary Wharf – 21 minutes
Another location that you might never have considered.  You may not even know where it is! But it's huge.
Croydon is a commuter belt town situated to the South of London and it has plenty of shopping and entertainment options available to keep you busy.  It's often overlooked but it's well within reach of the centre and only the same distance away as many more popular destinations like Kingston or Twickenham. With a £5.2bn renovation project happening, including £1.5bn of that going into a third huge Westfield shopping and entertainment village (due to be completed in 2018), Croydon should definitely be on your radar! 
And again, what really nudges Croydon onto my list are the great transport links into central London. The trains from East Croydon station can whisk you into Victoria or London Bridge in just 15 minutes. Which is damn good, all things considered.  So regardless of whether you're coming for business or leisure, you can get right where you want to be in no time at all.
East Croydon to Oxford Circus – 29 minutes
East Croydon to Bank – 27 minutes
East Croydon to Canary Wharf – 27 minutes
If you're going to be either working in or visiting West London particularly, then the Brentford area could well provide you with a great alternative to it's more sought-after and well known neighbours – Kew and Chiswick.   I mean, where else in London would you find a 3 bedroom penthouse with river views from just £200 per night!?  That's unheard of.
And speaking of noisy neighbours, Kew (and its famous Gardens) is just over the other side of the River Thames providing an easily accessible and welcome escape from city living. And Chiswick, with it's boutique shops and smart entertainment venues is also just a 5 minute bus ride up the road so you won't feel like you're missing out on the good life.
In addition the transport links into town are pretty fantastic and that's what gets Brentford onto the list.  Yup, you can be at Waterloo Station (ideal for The London Eye and Houses of Parliament) in just 30 minutes...or why not take the Piccadilly line from nearby Boston Manor and you can be in central London in the same time.
Boston Manor to Oxford Circus – 35 minutes
Boston Manor to Bank – 45 minutes
Brentford to Canary Wharf – 50 minutes
Now I know this is a bit more left field, but I also know that it's something worth considering.  Milton Keynes is a great place just to the North of London and it not only offers a superb standard of living but also an easy commute into the capital.  It's a 'new town' so the housing stock is all fairly recently built and well laid out and the town itself easy to get around.  The Centre:MK is a huge shopping mall and there are plenty of entertainment locations on offer as well including The Hub, Xscape and theaters. 
Milton Keynes is also a great access point if you want to explore other areas of the UK as well, with trains to Birmingham (in 55 minutes), Manchester (1 hour 40 minutes) and Edinburgh (5 hours) to name but a few.  It's easy to get into London as well and many people do this commute daily.  In fact, going from Milton Keynes Central station to Euston can take as little as 35 minutes!
Milton Keynes to Oxford Circus –  50 minutes
Milton Keynes to Bank – 55 minutes
Milton Keynes to Canary Wharf – 1 hour 9 minutes
So there you have it! And the question remains…just how far would you go? 
Whether it be for budgetary reasons or lifestyle choice, there are some really great serviced apartment options around London that can offer surprisingly good alternatives to the more well known locations. Why not take a chance!
Follow me uk.linkedin.com/in/alexprestigeapartments, @alexwpas or +alexwood 
Prestige Apartments has a wide range of serviced apartments on offer throughout the UK with options to suit all budgets and requirements.  Please get in touch with the sales team who will be happy to discuss how they can help you with your serviced apartment needs. 
Tel: 020 7603 7629 or email: sales@prestigeapartments.co.uk
---
Share this post
---