Top 10 Tips For Travelling With Children
Friday May 23, 2014 by Alex Wood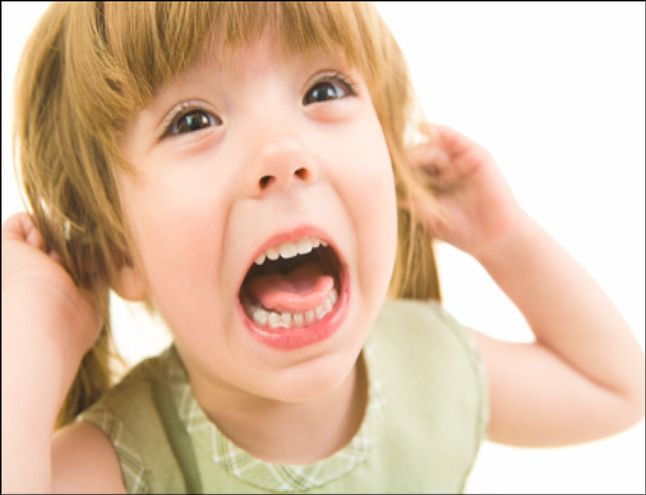 The summer holidays have arrived and it's that time of year when you get to spend some quality time with the 'family'!   With 'The Blurb' telling us that 'getting there is half the fun', we could easily be fooled into thinking this is going to be some kind of holiday. However, as anyone who has kids will already know, that's not entirely true is it?
Every Mum (and Dad) will tell you: you'll need a plan to survive this trip! 
Of course, by choosing a serviced apartment you've already done a lot of the hard work.  Serviced apartments offer lots of space for the youngsters while still keeping the family together (which makes mum and dad happy and saves money!); wifi is available for you to log in to work (you know you will!) and for the kids to check in on FB/Instragram/Snapchat, etc; and what's more there's a full kitchen to rustle up some money saving breakfasts, snacks, dinners or just to heat up a take away - everyone's a winner!
But, apart from all those benefits, to help you still further we've put together a range of very handy tips to ensure that your travels go even more smoothly.
Now no matter whether you're traveling by train, plane or automobile, we know that getting to your destination with a happy child in tow will still prove a challenge, but with some careful planning, lots of energy, and a little time to run around, it doesn't have to be a recipe for disaster. It is possible to keep everyone safe, sound and even, dare we say it...happy?.
So here are our top 10 tips to help you get there and back again...sane!
1. ARRIVE EARLY. AND ASSUME YOU'LL GET THERE LATE.
Traveling with kids always takes longer than traveling alone, so give yourself extra time to check in and get settled. Most serviced apartments, like hotels, have set check in times, so make sure before you leave whether or not you need to have an early check in - you don't want to arrive at 10am only to discover that you can't check in until 2pm! No, no, no...that would spell a disastrous and costly meal out...and the kids will probably be hungry too!
2. FUEL UP.
Make sure you have bottled water tucked into the baby bag or backpack - thirsty kids can't help themselves from complaining! Likewise, keep growling tummies at bay with plenty of healthy snacks as well as a few treats (personally I think treats are underrated) to make the long trip easier. Fruit and crackers will help keep kids goings between meals and a few fruit gummies or oatmeal cookies (or Kit-kats?) will keep everyone cheery. Once you've arrived at your serviced apartment stock up the fridge with their favourite food and you'll have happy kids!
3. REMEMBER THOSE OLD FAVORITES.
Make sure that you have your child's favorite toy on hand and do a spot check anytime you change locations to be sure that that all-important blanket or teddy bear isn't left behind. (Better yet, pack a back-up just in case the unthinkable happens and your child's security blanket gets lost during a lay-over).
4. KEEP IT CLOSE.
Bring along a mesh bag (like the ones that hold bath toys) and a couple of safety pins. Pin the bag to the seat back in front of your child or to their car seat so that they can pull toys out and you can keep track of them. You can also use an old pacifier strap to keep toys clipped to your child's car seat so you don't have to go fishing for them if they fall out of reach.
5. CHECK OUT THE NEAREST PARKS.
After being cooped up in a cramped car or airplane the youngsters are going to want to let off steam outside.  If you've researched the nearest parks to your serviced apartment before your trip then you'll be the hero of the hour!  Send them off with Dad to run around...while you put your feet up with a cup of tea and recover from the trip!!!
6. LAYER UP.
Dress them in easy-on, easy-off layers so that you can keep your kid comfy whatever the weather. Serviced apartments usually come with laundry facilities so you'll be able to pack light and just wash as you need...unless of course you are actually on holiday and really wanted a break from the housework!
7. EXPECT SETBACKS
Toddlers especially like their routines, so missing out on them - even for the trip of a lifetime - can be hard on everyone. Don't fret if potty training, sleep schedules or discipline efforts fall back a bit. Have patience and anticipate mishaps by packing extra clothes and nappies and assuming that everyone will get a little off kilter. Expecting some upset will make accepting it a lot easier.
8. HOPE FOR THE BEST, AND PLAN FOR THE NOT-SO-GREAT TOO!
Pack doorknob locks and outlet covers just in case, since serviced apartments aren't always designed with curious kids in mind. Having child-proofing tools on hand will help you to feel a lot better about grabbing a quick shower while your child naps or catches up on the latest kid-friendly TV. Most serviced apartments will be able to provide cots, high chairs and baby gates if needed, so check before you leave that you've got them ordered for your arrival.
9. WARM WATER WORKS WONDERS.
Splashing in a warm bath can go a long way to calming us adults (and kids too) and get us all ready for bedtime! Almost every serviced apartment will come with a full bathroom or bathrooms. Plastic bottles and travel cups make terrific last-minute bath toys.
10. EMBRACE ROUTINE.
When you can! Do as much as you're able to keep things predictable like packing your child's favourite jammies and sleeping toy (even if that does mean dragging along that light-up fish mobile to put at their bedside). In serviced apartments you can provide a lot of home comforts (like guaranteeing breakfast will be served in his or her favourite teddy bear bowl) so things can settle down very quickly. Finding ways to bring familiarity along will stave off the worst of the homesickness for them and you!
And lastly, a can-do (keep calm and carry on) attitude will be vital. Good luck!
At Prestige Apartments we offer a range of great family friendly serviced apartments throughout the UK so if you're planning your family vacation in the UK why not give our friendly team a call on +44 20 7704 6514 or email: sales@prestigeapartments.co.uk and find out what we have to offer. 
Follow me on Twitter: @alexwpas
---
Share this post
---