Feeling Inspired By Birmingham's Attractions!
Monday March 31, 2014 by Alex Wood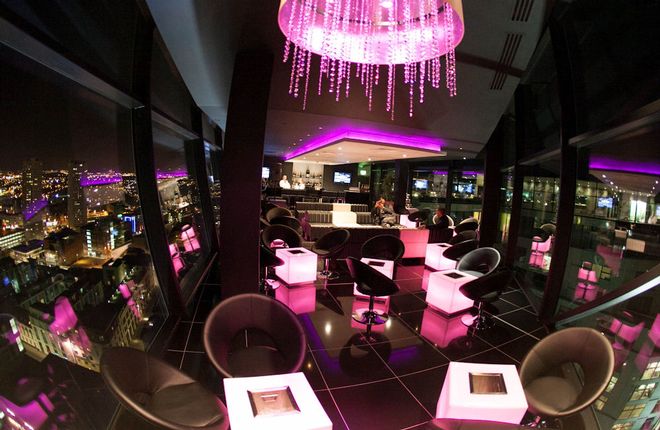 Although I've spent quite a lot of time in the Midlands recently I'd unfortunately not had the chance to look around the UK's second city very much, so on my latest visit to the region, I decided to take a bit of time out to check out the best that Birmingham has to offer.
We arrived in Birmingham on a bit of a dull, grey morning but it was soon cheered up when we managed to find our serviced apartment building, The Spires, really easily. Being located right next to one of the city centre's most iconic shopping and entertainment areas, The Mailbox, meant that it was very simple to find. We parked our car in The Mailbox's swish underground car park and made the short (its slightly uphill if you have large suitcases - fortunately we didn't) walk on foot to The Spires Apartments. There's an on site reception with very friendly staff who are more than happy to help you with any information you might need, including the discount offered on the parking!
After taking advantage of the Welcome Pack provided to grab a very 'welcome' cup of tea (and biccies for tubby...oops I meant hubby, Richard) in the apartment, our first stop of the day was at the much heard about Cadbury World so we jumped back in the car and set off. We feature this location in our Birmingham city guide so we really felt that we should check it out properly - absolutely nothing to do with the huge quantities of free chocolate on offer!!
It's a little out of town (and not all that easy to find) but certainly worth the effort if you're in Birmingham with children (or chocolate mad other-halves), and you can read all about our visit here...
It was now around about lunchtime, and although we could have taken advantage of our apartments' fully fitted kitchen to make our own lunch, it's always nice to treat yourself!  So with the weather closing in, we took shelter in one of the nearby canal side restaurants at The Mailbox. Once fed and watered and with the rain easing off a little, we made the short dash past New Street Station into the town centre proper, for some proper shopping at The Bullring.Birmingham is fantastic for shopping with a pedestrianized city centre linking the Bullring centre and the Mailbox complex so you can easily spend all day just browsing the endless shops - there's everything from high end fashion to high street chains, from trendy boutiques to the big power department stores such as Selfridges and Harvey Nichols.  Read our take on the fantastic shopping on offer here...
I had my art loving, shopping hating (yeah, right) husband with me and I'd promised him a visit to another of the great Birmingham locations we feature in the guides, The Birmingham Art Gallery and Museum. So we managed to drag ourselves away from the shops and took a short stroll through the beautiful Victoria Square, with it's lovely neo-classical buildings, to the gallery in Chamberlain Square. Unfortunately we'd been enjoying the leisurely stroll through town so much that we left very little time before it closed so we only just managed to take a peek at it's beautiful collection of Pre-Raphaelite drawings and paintings. Cue mini-sulk by the aforementioned art loving husband - having glimpsed some of the treasures, he's desperate to go back. You can read more about this charming museum and gallery here...
We were both sad to leave this beautiful gallery but as it was closing we had to go. Just then the rain started up again so it was very useful that our serviced apartment was so central and we had just a short walk/run back to the Mailbox and our Spires Apartment.
After a quick freshen up and with the rain easing off again, we popped back over to the canal side and this time decided to go a bit more upmarket and so treated ourselves to pre-dinner cocktails in the Marco Pierre White restaurant on the 25th (and top) floor of The Cube (part of The Mailbox complex!).  Richard loved the views, but as I'm a bit scared of heights, and our table was right by the window...I wasn't all that enamoured of them!
Bookings to eat there are unfortunately needed several weeks in advance apparently, so instead we headed out for a canal side walk along to Brindleyplace, another great spot to eat and drink in Birmingham. In the good old days we might have stayed out to enjoy the vibe of the canal side bars but our day out had worn us out so we just strolled back along the canal past the still buzzing Mailbox and to our apartment for a good nights sleep!

Take a look at our Birmingham City Guide for more tips and hints on what to do and where to visit in this amazing city...
Thank you The Spires Birmingham - we had a great stay and loved the location!
Follow me on twitter @alexwpas
See all the photos on Pinterest
Planning a short break to Birmingham? We suggest you Contact our sales team in regards to booking a luxury serviced apartment
Tel: 020 7704 6514 or email: sales@prestigeapartments.co.uk
---
Share this post
---