Cadbury World A Fun Day Out For All The Family
Monday March 31, 2014 by Alex Wood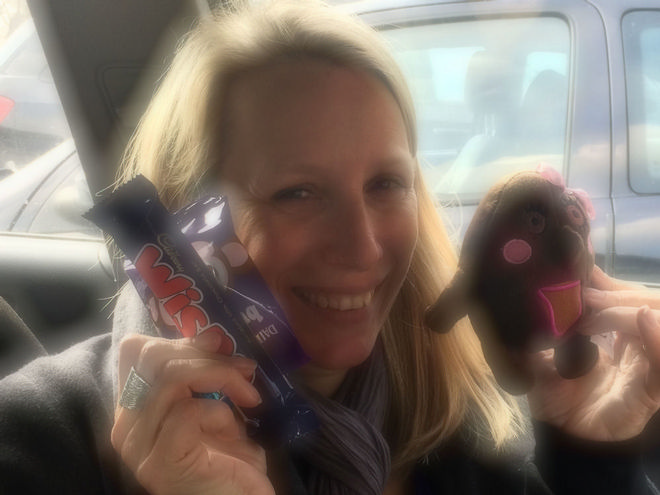 Did you know that Cadbury World opened on 14th August 1990 and remains the only purpose built visitor centre in the UK devoted entirely to chocolate...which is what made it an absolute must-see/taste for certain members of the Prestige team!
We'll admit it's a little tricky to find, and the road signs could be more helpful, but it's a great day out for those of you with chocolate loving partners or kids. You will need to drive as it's a little out of town, but once you get there, there's plenty of parking on-site and it's all very well organised.
It's been set up to give you a history of chocolate and The Cadbury Story in a fun and interesting journey. The first area is a self guided walk through the Aztec Jungle to find out where the chocolate comes from, then you follow it on it's journey to Europe. At this stage you're given a series of short films to continue the story of how the young Cadbury grew the business and also a very entertaining, and interactive film about how cocoa beans are turned into the chocolate bars we know and love. Time for a surprise! We won't spoil it for you - but be warned...and be ready for anything!
After this is when the fun really starts with the rides and many interactive displays. The younger children will love the Cadabara beanmobile ride but just be aware that there can be quite a queue for this (save some of the free chocolate you've been given to keep the kids occupied), and if you're lucky you can also see the chocolate production & packaging line in action. The adults meanwhile, will have fun remembering all of the old adverts. That lady really does love milk tray!
And finally of course, your eventful journey ends in the worlds largest Cadbury Shop. If you haven't had enough chocolate by then, then you can stock up on more great value supplies - 10 curly-wurlies for just £1.50? It would have been rude not to!!
OUR TOP TIP: ARRIVE EARLY AFTERNOON TO AVOID THE SCHOOL (AND TOURIST) BUSES IF YOU CAN, AND WHILE YOU'RE IN THE AREA VISIT THE FANTASTIC BARBER INSTITUTE OF FINE ART AT THE NEARBY UNIVERSITY.
Take a look at our Birmingham City Guide for more hints on what to do and where to visit in this amazing city...
Visiting the family friendly Cadbury world? Why not make a weekend of it Contact our sales team to book a luxury serviced apartment for all the family
Tel: 020 7704 6514 or email: sales@prestigeapartments.co.uk
---
Share this post
---