Things To Do In Wales On Land
Tuesday February 18, 2014 by Alex Wood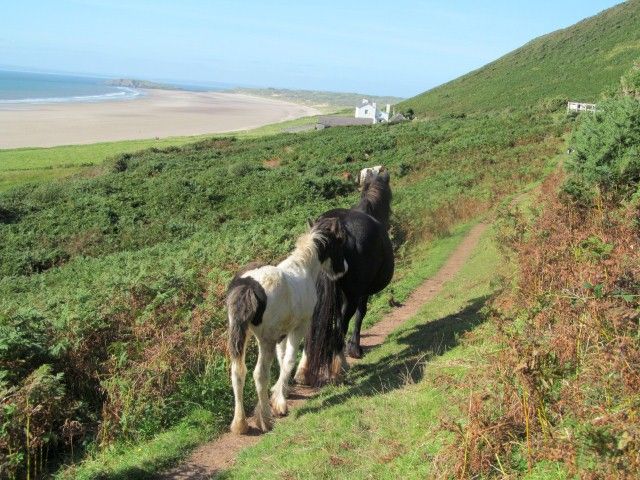 Although the Gower Peninsular is well known for its water sports, there's plenty to do on dry land as well for those of you who don't fancy getting your feet wet.
Follow the stunning five mile sweep of Swansea Bay and it'll take you to Mumbles, with its beautiful castle, craft shops, art galleries and trendy boutiques. Following the coastal route you'll reach the UK's first Area of Outstanding Natural Beauty, the Gower Peninsula, and explore award winning beaches and 34 miles of cliffs and coastline.
If you've got a head for heights then rock climbing, caving and abseiling are pastimes that you can enjoy near Swansea. The rugged limestone coastline along the Gower makes for trulyspectacular scenery as your backdrop.
If you want to take in the views without breaking a sweat however, then why not take a walk along the miles of stunning coastal paths, or let one of our four legged friends take the strain with horse riding or pony trekking, or even play a gentle round of golf against a backdrop of those breathtaking coastal views.
And finally, if you fancy yourself as a bit of a Ray Mears or a Bear Grylls, then you can hone your skills at one of the area's bushcraft centres. The wild landscape around Swansea is the ideal place to escape back to nature.
Where to stay?
If you've been sensible and booked a serviced apartment to escape back to after your adventures then you can recover in the comfort and warmth of your own home away from home. At Prestige Apartments we have a wide range of serviced apartments on offer around the Swansea area so call us on +44 (0)20 7704 6514 to speak to our friendly team who can help you find your perfect Welsh holiday home.
---
Share this post
---