Thank you
Thank you very much for your recent enquiry.
We'll now check the availability of your preferred apartments and will get back to you as soon as possible with a quote.
Please do note that our standard opening hours are Monday - Friday, from 9:00 to 17:30 so if you're attempting to contact us outside working hours then we would kindly request that you allow us until the next working day to process your request. Rest assured we have not forgotten you!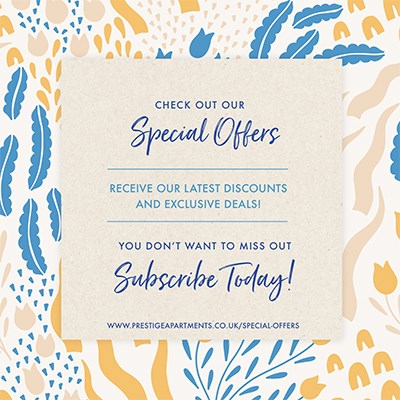 Kind regards
Prestige Apartments
sales@prestigeapartments.co.uk