---
From £111 per night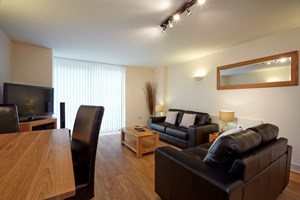 These stunning apartments, some with panoramic views of the marina in Southampton, offer the best in modern living, with spacious living areas, fully fitted kitchens and well designed bathrooms.
From £75.43 per night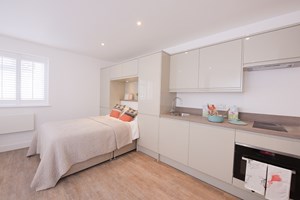 Situated on the edge of the delightful Ocean Village marina, these studio serviced apartment are perfectly placed with close links to rail, air and road. Great for long or shorter stays.
From £104 per night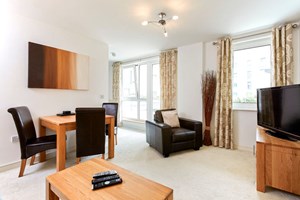 Cobalt Quarter Apartments are set in a peaceful plaza-style development featuring cafes, cinema and bars close by. The West Quay shopping village is only a 15 minute walk away as a compliment to having those leisure facilities close by.
From £95 per night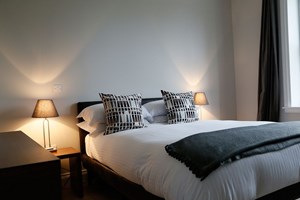 Coldeast is a beautiful Victorian Mansion set in 10 acres of wonderful gardens and parkland, with views towards the River Hamble.
From £111 per night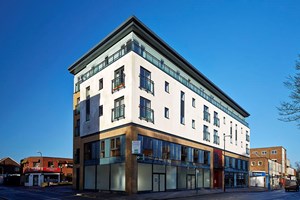 These beautifully appointed serviced apartments in Southampton are centrally located within easy reach of local amenities and attractions. With city centre shops, restaurants and cafes nearby.
From £109 per night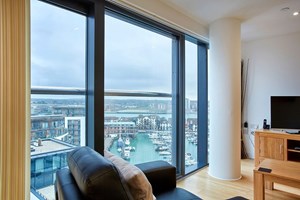 Situated in the heart of Admirals Quay, Hawkins Tower offers superb views over Ocean Village Marina. Close to a fantastic selection of restaurants, bars and shops, these newly built apartments offer great convenience for guests.
From £117 per night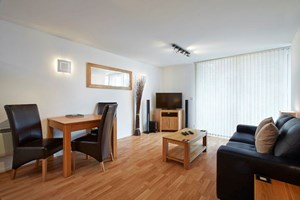 The apartment buildings of Sundowner, Sirocco, Sapphire and Mistral Court are located in the idyllic waterfront setting of Ocean Village Marina in Southampton. These spacious, stylish serviced apartments all have balconies.
From £84 per night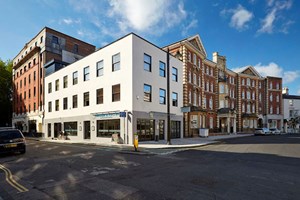 Situated in the historic Old Town of Southampton, Oxford Street is ideally located for access to the shops, restaurants and bars of the city centre as well as to the West Quay shopping centre, Ocean Village Marina, and the Isle of Wight ferry.
From £111 per night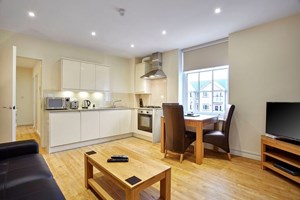 Pembroke House Apartments are located in the popular area of Bedford Place in Southampton. Set in a Georgian building, these apartments are modern and come complete with a fully equipped kitchen.
From £109 per night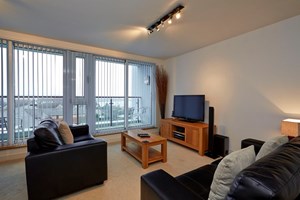 Sapphire Court is located in the idyllic waterfront setting of Ocean Village Marina, surrounded by restaurants, cinemas and bars and offering outstanding recreational facilities. Sapphire Court has stunning views of both the marina and the Royal Southampton Yacht Club.
---