7 Valentines Day Ideas That Won't Break The Bank
Monday February 10, 2020 by Nick Wood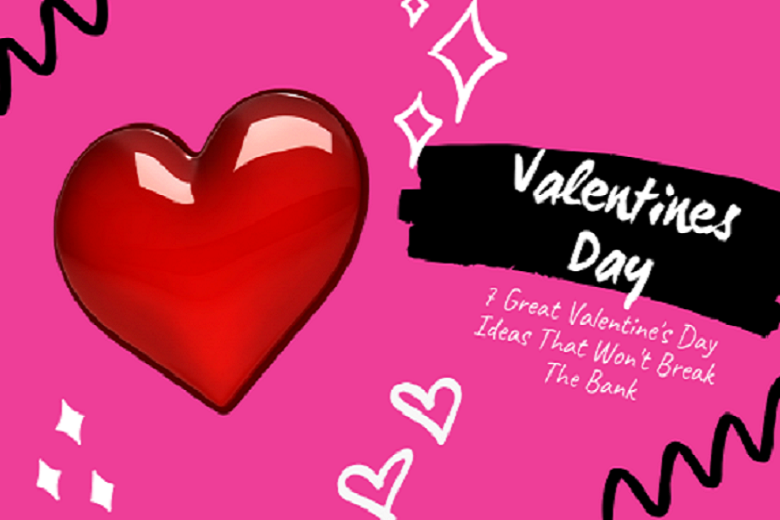 The most romantic day of the year is fast approaching and who wants to be on their own on valentines day?  Even if you're on a budget, there's no reason your Valentine's Day can't be as memorable and cute for you and your partner. After all, what really matters is spending the day with people you love and who love you back.
Watch the Sunset (or Sunrise)
Since both of you are likely to be working during the day, leave work a bit early to watch the sunset.  Total romance for those who love, love.
Stay at home and cook. I'm joking, of course, stay at home and make cocktails!
OK, so there should be some form of food too, of course, but why not order a few spirits, a cocktail shaker and a packet of mini umbrellas and spend an evening attempting to recreate your favourite cocktails. I'm sure Alexa and Siri know lots of cocktail recipes, just ask them.
Indulge in a couple's massage
It's the most indulgent thing you can do while still including another person. You literally sit in a room while a stranger rubs you down and your partner is cool with it because they're three feet away doing the same thing. You don't even have to return the favour.  You do both have a massage, if it's only you, your partner might just walk out.
Book an Escape Room
By now, most people know about this activity and have done it with friends, but how about doing it as a couple? Escape rooms are now nation-wide and there are all kinds of variations—as in, you can find one that's silly and fun, vs. one that's insanely hard and stressful (or, you know, if you'd rather that kind of experience….go for it!). 
Check If your love is in the stars
There's only one way to prove you two are meant to be together forever? See if it's written in the stars. Visit a psychic to have both of your tarot cards read. If you're not ready to make that commitment, learn about your auras to make sure you're both giving off good vibes.
Book a romantic weekend away
No matter which day of the week Valentine's Day falls on (this year is Friday),  why not plan a weekend away to celebrate? All you have to do is decide on a place and book. Here's an idea, tell your partner you're planning dinner Friday night. Then pack their bag in secret and drive to the airport. 
Or simply book a room in your own city
Hotels and Serviced Apartments aren't just for long vacations. Get a room for the night and spend time in the pool, the spa and your room, then take the following morning off so you can find somewhere nice for brunch.
If you're planning a trip to visit the UK, Prestige Apartments has a wide range of serviced apartments and corporate housing on offer in London. We'll have something to suit all budgets and group sizes so why not consider staying in a serviced apartment this year? Just get in touch with our friendly sales team and they'll help you to choose your perfect 'home from home'. 
Tel: 020 7603 7629 or email: sales@prestigeapartments.co.uk
Let's get social! Follow us on Twitter, Instagram, Facebook or connect with us on Linkedin!
---
Share this post
---