The A - Z Of Serviced Apartments Guide
Tuesday November 12, 2019 by Rudina Mustafa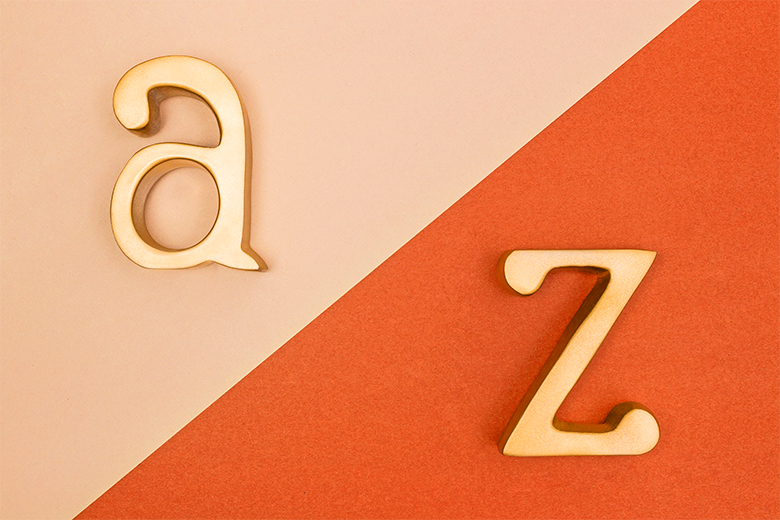 We've updated our previous blog on The A-Z of Serviced Apartments!
It's a must read for anyone in the industry or for those looking for the best accommodation around!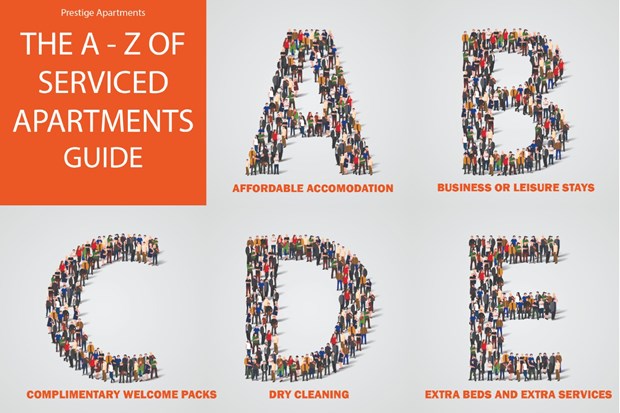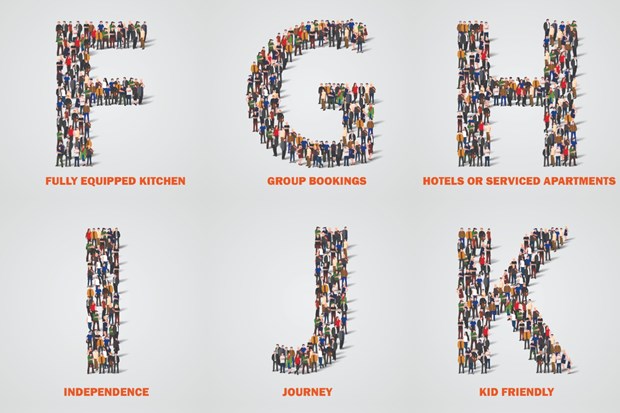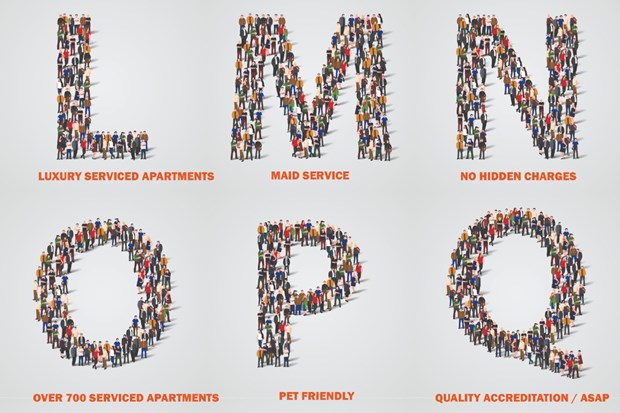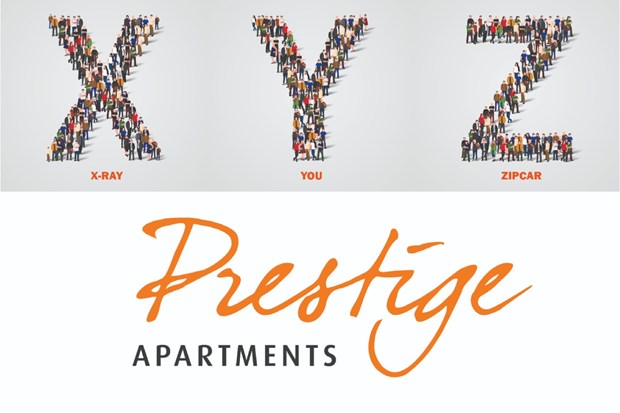 A – AFFORDABLE ACCOMMODATION
Self-catering serviced apartments rates on average are up to 25% less than a comparable hotel room. We offer many affordable accommodations all over the UK. If you have a budget you're working with, let our friendly team know and we will negotiate rates on your behalf.
B – BUSINESS OR LEISURE STAYS
Whether you're travelling for business, leisure or need help relocating clients, we have a huge selection of apartments throughout the UK that are perfect for holidays, corporate housing, relocation and long- and short-term stays.
C – COMPLIMENTARY WELCOME PACKS
Most serviced apartments provide a complimentary starter pack of tea, coffee, milk, sugar, biscuits and a few other items to help guests settle into a pleasant stay at their apartment as soon as they arrive.
D – DRY CLEANING
Did you know that some serviced apartments also offer dry cleaning services? Swish Swish Swish!
E – EXTRA BEDS AND EXTRA SERVICES
Did you know that you can accommodate an extra 1-2 people when purchasing an extra bed/sofa bed? Depending on the apartment type we can usually provide an extra bed to accommodate another occupant or a guest. Some of our apartments also provide extra services such as wake up calls and laundry services to name a couple. Please request this when you enquire!
F – FULLY EQUIPPED KITCHEN
Most of our apartments will have a full kitchen included. So, rest assured you can show off your culinary skills and make that special meal right at home. However, please note some apartments do have a kitchenette!
G – GROUP BOOKINGS
Prestige Apartments can also cater to large group bookings! Whether you need 5, 10, 15 or more apartments let us know we will do our best to accommodate you request.
H – HOTELS OR SERVICED APARTMENTS
When faced with a choice of either booking a hotel or serviced apartments which do you choose? We've got you covered, click here to read our blog detailing why serviced accommodation are better than hotels.
I – INDEPENDENCE
Serviced apartments offer more independence, space and privacy than what a hotel room can provide.
J – JOURNEY
Years of industry experience allows us at Prestige Apartments to recognise the need for real confidence in your supplier when travelling abroad. Knowing that you're dealing with a regulated company with great industry credentials will give you the peace of mind that you need and add to the overall success of your journey.
K – KID FRIENDLY
Many serviced apartments are child friendly so whether you need tips on where to find nearby parks or playgrounds, speak to our friendly sales team and they will happily help.
L – LUXURY SERVICED APARTMENTS
There are some serviced apartments that simply stand out from the crowd and will surely keep even the most discerning traveller happy. If you're looking for luxury apartments click here to view a list of our most luxurious accommodations!
M – MAID SERVICE
Most of self-catering apartments offer a weekly maid service included in the prices. However, several serviced apartments can also provide daily service.
N – NO HIDDEN CHARGES
There are no hidden surprises when booking serviced apartments. All bills such as gas, electric and water and other services such as Wi-fi are included as a standard in the price!
O - OVER 700 SERVICED APARTMENTS
Prestige has over 700 serviced apartments in cities such as London, Edinburgh, Cardiff, Birmingham, Manchester, Liverpool, Leeds and Southampton. They're an ideal solution to short term relocation or holiday accommodation needs.
P – PET FRIENDLY
We know how difficult it can be to leave your beloved pet/s at home whilst traveling which is why there are several pet friendly apartments in the UK. Click here to check out our list!
Q – QUALITY ACCREDITATION / ASAP
Prestige Apartments is proud to be recognised as a Quality Accredited ASAP and ISSAP member. Stay with confidence as we have met ASAP's high standards for quality and core compliance!
R – ROOM SAFES
Most of serviced apartments will provide a room safe to place your valuables in during your stay.
S – SPACE
Besides providing great flexibility serviced apartments typically also offer approximately double the space of an equivalent hotel room.
T – TRANSPORT LINKS
Many serviced apartments are close to many transport links which makes them ideally located to travel across London and UK cities and towns.
U – UNLIMITED WI-FI
Free unlimited Wi-fi is a standard in our apartments!
V – VAT
Whether the apartment you choose to book is VAT inclusive, exclusive or exempt we will let you know the total cost once we send over apartment options.
W – WHEELCHAIR ACCESSIBLE APARTMENTS
We understand that finding serviced apartments that are wheelchair accessible can be difficult. There are quite a few apartments that provide step free access, elevators, and wheelchair-adapted bathrooms.
X – X-RAY
We hope you never have to come to the UK for medical reasons. If you do, there are numerous apartments that are close to hospitals. Such as Royal Brompton, St Mary's or Royal London Hospital. We are committed to ensuring that your stay with us is hassle and stress free so speak to one of our sales team today.
Y – YOU
Our priority is you! At Prestige Apartments we're all about making our guests feel special so whatever we can help you with, all you have to do is ask.
Z – ZIPCAR
Check out this fantastic Lifestyle Services page that lists all the amazing suggestions and offers on things like airport transfers, Zipcar, food delivery services, and many more!
If you're planning a trip to visit the UK, Prestige Apartments has a wide range of serviced apartments and corporate housing on offer in London. We'll have something to suit all budgets and group sizes so why not consider staying in a serviced apartment this year? Just get in touch with our friendly sales team and they'll help you to choose your perfect 'home from home'. 
Tel: 020 7603 7629 or email: sales@prestigeapartments.co.uk
Let's get social! Follow us on Twitter, Instagram, Facebook or connect with us on Linkedin!
---
Share this post
---