3 Things to do in London 2019
Thursday February 28, 2019 by Rudina Mustafa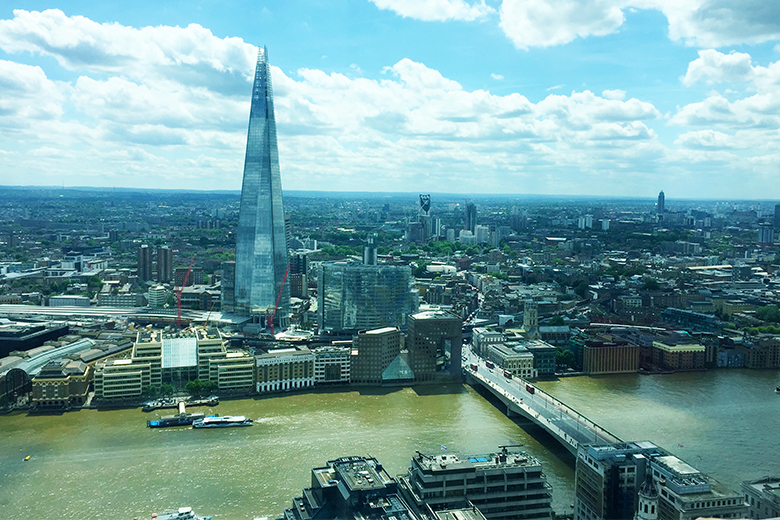 There's always something amazing to do in London and if you're sitting at home bored and you're stuck then continue reading for three fun things to explore!  
Here is the first of three things to do in London. 1. You can enjoy incredible views across London. 2. Head to an orchid festival. 3. Even climb a dome! Keep reading to find out more.
!Hola. Today, why don't you head to the Princess of Wales Conservatory and enjoy an orchid festival celebrating Columbia's famed wildlife, flora and fauna. Kew Garden's 24th annual vibrant festival returns and for the first time ever they are celebrating the "Colour of Columbia".  
Bring the kids along and journey through a stunning display of a "carnival of animals" including a toucan, sloth, turtle and jaguars, all composed from a spectacular arrangement of orchids and other tropical plants. Over 6000 orchids feature including the gorgeous Flor de Mayo, Colombia's national flower. 
Bursting with colour you can admire an ensemble of a beautiful and intricate exhibition of hundreds of colourful butterflies, an enchanting forest, snow-capped mountains and Columbia's famous rainbow river depicted by a series of exquisite hanging vandas.
You're in for a treat so book today and experience the smells and sounds of Colombia and immerse yourself in the county's vibrant culture, featuring Columbian music, dance and cuisine.
Located in Richmond, why don't you check out our serviced apartments within the area? We have a beautiful selection of one and two bedroom apartments in Kew Bridge Court Apartments and it's only a 6-minute drive to Kew Gardens or a 20-minute walk!
The festival is open until the 9th of March.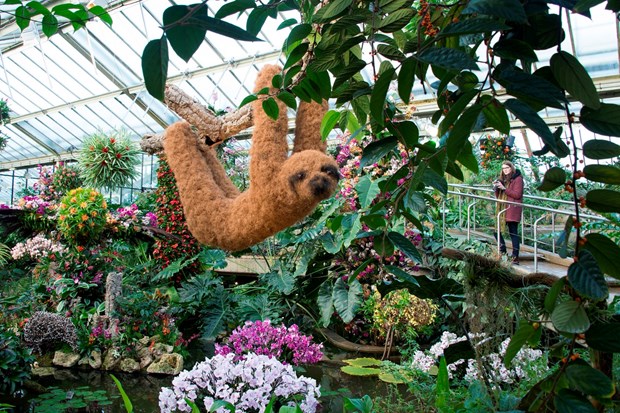 Spectacular views. Great restaurant. Bonus: Free entry! Ideally located on Fenchurch Street, Sky Garden is a stunning venue with a charming leafy indoor garden and a roof top terrace to take in all the scenic views of London's skyline. 
Once you exit the lift on the 37th floor you're in awe of the glass dome boasting panoramic views in every angle. Be prepared, the venue is huge! You have a brasserie and a restaurant, but of course at an additional charge so sit back and enjoy the splendid scenery.
Whether you're looking for a romantic day out or catching up with friends for brunch this is a perfect way all of you can enjoy something unique and fun. Please bear in mind you may need to book your tickets around three days in advance.
It's a great spot and a fantastic opportunity to visit whether you're a Londoner or a tourist. Where else can you get to see amazing views for free?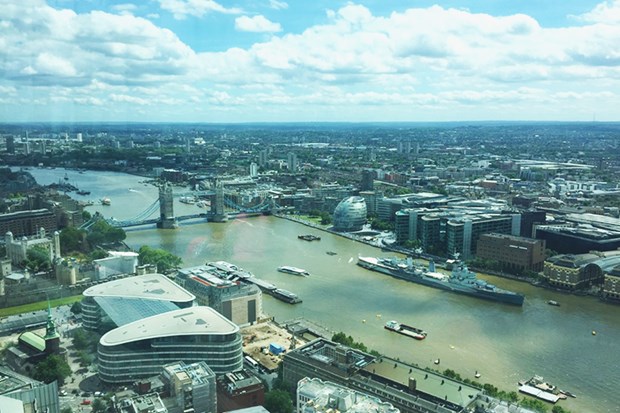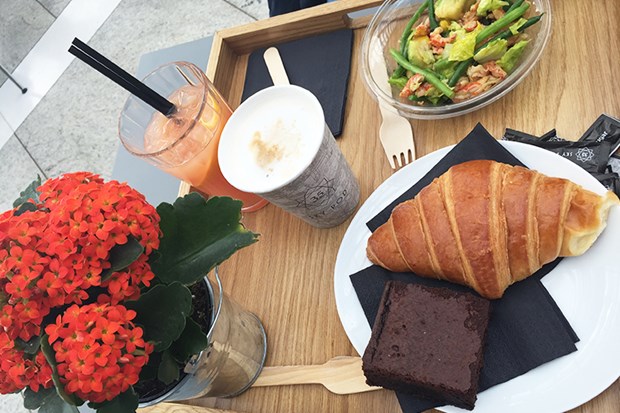 Have you tried a serviced apartment? You could also enjoy a delicious breakfast by cooking in your very own private kitchen! Our Monument Apartments are just around the corner! Lovely one bedroom serviced apartments - with an elevator AND pet friendly - only a brief 2-minute walk away. Amazing right? 
Climbing up the O2 in North Greenwich is something everyone should add to their bucket list. It's a fun and great way to get a little exercise and admire the breath-taking views of London. The 380 meters long walkway allows you to climb over the arena and enjoy incredible views at the 52-meter-high summit.
To start, the very enthusiastic and friendly Climb Guide instructors will fully brief you and make sure that you're all set with the climbing suit, shoes, and safety harness. As you're donning the suit you feel like you're an astronaut suiting up and getting ready for take-off!
Once you're all strapped in, in a single file you'll make your way to the beginning of the walkway and your harness will get hooked to the rail that runs through the middle of the walkway. The minute you step foot on the bouncy fabric walkway you will be tempted to jump – but don't, you can't!
Ascending the dome is easy and great fun. As you pull the harness along while you climb you can take in all the panoramic views of London. My suggestion is to go first as I preferred not having anyone in front of me as I climb up and take in the sights.
Once you reach the summit and you're unclipped get ready to pull out your phones and take a lot of selfies! Well, that's what I did. Don't judge! The views are stunning, the walkway is beautifully lit, and you can admire many of London's iconic landmarks. You'll be able to spot iconic sites such as the Thames Barrier, the Olympic Park, and The Shard.
Better yet, imagine waking up with fantastic views of the City? India Street Apartments feature stylishly decorated short term and long-term studio and one-bedroom apartments boasting floor-to-ceiling windows!
After several photos later, it was time to descend. It is quite steep, but you are very safe and even if you trip, you'll simply bounce on the trampoline-like walkway. So, don't worry! But once it's all over and you've made it back to the ground you are overwhelmed with a sense of achievement.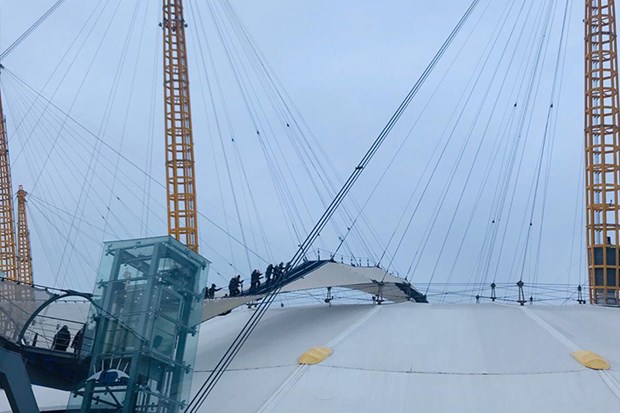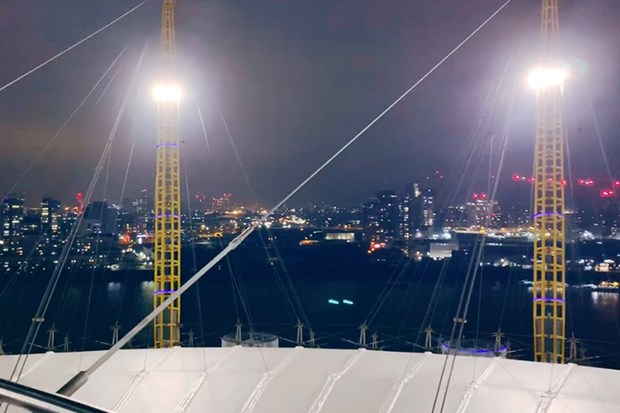 If you're looking for something unique and different to do in London, then this is for you! You'll have a blast and if you do decide to go up the O2, let us know we will share your photos on our social media accounts!
If you're planning a trip to visit the UK, Prestige Apartments has a wide range of serviced apartments and corporate housing on offer in London. We'll have something to suit all budgets and group sizes so why not consider staying in a serviced apartment this year? Just get in touch with our friendly sales team and they'll help you to choose your perfect 'home from home'. 
Tel: 020 7603 7629 or email: sales@prestigeapartments.co.uk
Let's get social! Follow us on Twitter, Instagram, Facebook or connect with us on Linkedin!
---
Share this post
---