Top 5 restaurants in Windsor & Eton
Friday May 20, 2016 by Alex Wood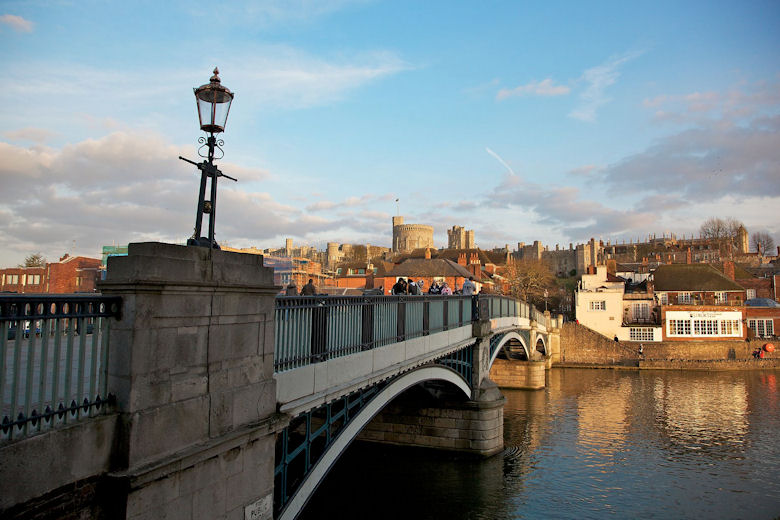 Windsor Castle, the oldest and largest occupied castle in the world still serves as a home to the Royal Family, and gives the town of Windsor it's unique character and style.  
Windsor isn't just a picture postcard stage set however, it's also a great place to dine out - so here's our pick of the top 5 restaurants to try when you're visiting Windsor & Eton. 
Best to escape the crowds: Gilbey's
82-83 High Street, Eton, SL4 6AF
Small but perfectly formed and cunningly nestled amidst all the bars and restaurants of Windsor and Eton, this is quite a find. Located on the High Street in Eton, over the river, this lovely little restaurant is a great place to escape the crowds.
Best for meat eaters:  The Windsor Grill
65 St Leonards Rd, Windsor SL4 3BX
A short stroll away from Windsor Castle, this restaurant is a carnivore's paradise.  They let the meat do the talking here, and for once the fish don't get all the best lines - there's just good quality meat and fish in stylish, unpretentious surroundings.
Best for desserts: Limes 
2 Market Street, Windsor SL4 1PB
This mother and daughter bakery just opposite Windsor Castle is the perfect spot to refresh yourself with some tea and cake after a hard day's sightseeing.  And because they use all organic and healthy ingredients you won't need to feel guilty about tucking into that second slice!
Best for river views: The Boatman 
10 Thames Side, Windsor, SL4 1QN
The Boatman Pub directly overlooks the river just by Eton Bridge and is the best location in town for riverside views.  Be warned though: the Terrace gets pretty booked up in high summer so make sure you get there early to bag the best spot.
Best for vegetarians: Nam Kang 
11 Peascod Street, Windsor, SL4 1DT
There isn't a vegetarian restaurant as such in Windsor but plenty of restaurants have veggie options.  One worth a try is Nam Kang, a Korean restaurant on Peascod Street which has amazing service, great food and you'll get to try a little something different!
For more ideas on everything there is to see and do in this pretty town check out our Windsor & Eton City Guide for local information, map of the area and transport tips.
Prestige Apartments has a wide range of serviced apartments on offer in Windsor & Eton with options to suit all budgets and group sizes so if you're looking to visit, why not get in touch with our friendly sales team who will be happy to find your perfect palace! 
Tel: 0845 838 5148 or email: sales@prestigeapartments.co.uk
Follow me uk.linkedin.com/in/alexprestigeapartments, 
---
Share this post
---