A PLETHORA OF GLORIOUS JULY EVENTS!
Friday June 24, 2016 by Guest Blogger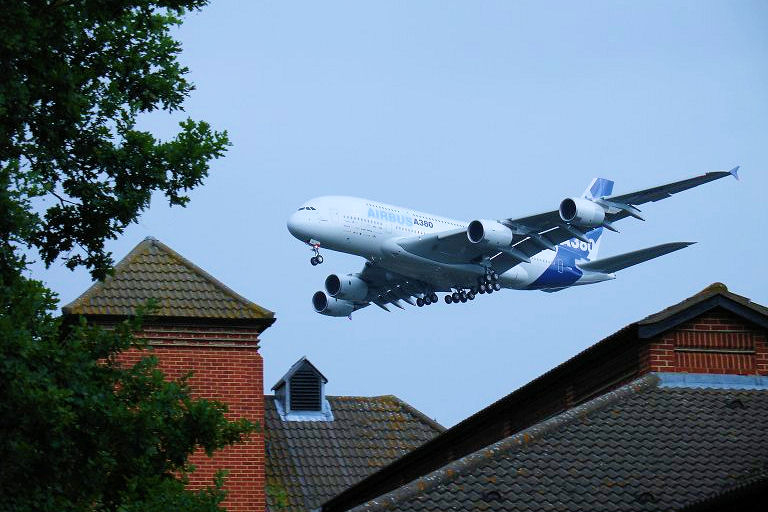 There is more to do in Britain in July than just about any other month in the calendar. It's packed with top flight sport for starters. And speaking of flight, there is of course the global mega-event that is the Farnborough Air Show. Yay!
And speaking of mega-events, there's something else that we're rather fond of called Lawn Tennis going on in SW19. Double yay! And speaking of…oh, alright, alright...I'll stop then!

But no really, do remember that July is the month of music too, which the whole world knows we're rather fond of (we invented Punk after all did we not?) And the month long celebration of all things musical culminates in quite extraordinary fashion with the (what's the opposite of a global mega-event anyway?) Cambridge Folk Festival, but as a 'prelude' to that (sorry, could NOT resist) there's the small matter of a little sing-along, or The Proms as it's more commonly known, down at the Albert Hall in South Ken, to get through.
Well, you can clearly see why we're flying high in July! So here then is my guide to the July events that you really shouldn't miss if you have even half a chance of attending them:
The Hampton Court Palace Flower Show, held annually in that venerable and eponymous venue, with its glorious lake, infuriatingly complex maze and thousand or so years of history to explore once you've found your way out. This is a simply wonderful place in the sunshine, so look to the weather gods to smile on you (or alternatively check the Beeb's weather page and book accordingly).
The show ends on the 10th, the very day that…Great Scot! Was that Andy Murray I just saw?!! I'd heard he was quick but wow!
Where were we again? Oh, yes, about to step onto another piece of famous English turf known universally as Centre Court…
Yup, the high drama of the Wimbledon men's final will be played out on the very same 10th July and every Briton (and that includes Englishmen) will be hoping that the Super Scot can turn the tables on 'The Joke' (Novak to his friends and he has many – he's a good guy).
Wouldn't it be wonderful for the UK to have not only a double Wimbledon winner but a triple Formula One world Champion as well? Lewis Hamilton (to use a racing analogy) is all over the back of Nico Rosberg's exhaust at the moment, and this incredible reversal of fortune could see him 'overtake' (I know but seriously, I CAN NOT help it) his German team mate at the top of the F1 leaderboard as a 'supercharged' Silverstone 'roars' him on!
Ok. I will stop now. It's actually quite draining.
Just before I do however, I must remind you that this year's British Open Golf tournament will be held at Royal Troon near Glasgow in Scotland, and I need not remind keen golfers that there are more great courses in the vicinity than your average 24 handicap-er could shake a mashie-niblick at! So to get a 'slice' of Scottish golfing action this summer, Troon's the big 'draw'!
July is without doubt a musical feast no matter what your preferred genre, and this most melodious of months begins with a Scottish soiree in the Park as Strathallan Castle, near Sterling, hosts their very own T party.
Being nearly close enough to hear the tinkling of Scots ivory, this is closely followed by the Early Music Festival in the stunning setting of the City of York. If you haven't previously visited this magnificent edifice, then this may prove the most perfectly 'harmonious' (damn!!) moment…
Other musical events sure to hit the right note are the Lovebox Music Festival in London's lovely Victoria Park, one we mentioned earlier in South Kensington (the BBC Proms) and another we talked about just prior to that – the non global mega-event now known locally as the Cambridge Folk Festival.

On a final sporting note I remember sitting outside The Wotton Hatch pub last year and watching the big cycling stars of the Prudential Ride London (Sir Bradley, etc) mix with various plebs on their pushbikes through some stunning English countryside to the west of London…and even though I'm only pedal-powered on a part time basis, I thoroughly enjoyed myself. Get along there!
An absolutely final couple of words: Magnificent men, flying machines, need I say more?

For a full list of what's on where, and where to stay, see below:
Wimbledon Championships
When:    27th June - 10th July
Where:   All England Lawn Tennis Club, Church Road, Wimbledon - map
Stay:      The Cascades Apartments, Hartfield Crescent, Wimbledon
Hampton Court Palace Flower Show
When:    5th - 10th July
Where:   Hampton Court Palace, East Molesey, West London - map
Stay:      Craven House, Hampton Court Road
T in the Park
When:    7th - 10th July
Where:   Strathallan Castle, near Stirling, Perthshire - map
Stay:      Lyndoch Apartments, Glasgow
Silverstone F1 Grand Prix
When:    8th - 10th July
Where:   Silverstone Circuit, Dadford Road, Silverstone - map
Stay:      South Row Apartments, Witan Gate, Milton Keynes
Early Music Festival
When:    8th - 16th July
Where:   National Center for Early Music, St Margaret's Church, York - map
Stay:      Castle Chambers Apartments, Clifford Street, York
The Open Golf
When:    10th - 17th July
Where:   Troon, Craigend Road, Troon  - map 
Stay:      Premier Suites, Queen Street, Glasgow
Lovebox Festival
When:     15th - 16th July
Where:    Victoria Park, East London - map
Stay:       Spitalfields Apartments, Lamb Street, Spitalfields
The BBC Proms
When:    15th July onwards - various dates
Where:   Royal Albert Hall, Kensington, London - map
Stay:      Queensgate Court Apartments, Queen's Gate, Kensington
Farnborough International Airshow
When:   11th - 17th July
Where:  Farnborough Airport - map
Stay:     Farnborough Apartments, Reading Road, Farnborough
Cambridge Folk Festival
When:    28th - 31st July
Where:   Cherry Hintons Hall, Coldham Common, Cambridge - map
Stay:      Ceres Apartments, St Thomas' Square, Cambridge
Prudential Ride London
When:    30th - 31st July
Where:   main race starting at Queen Elizabeth Olympic Park, Stratford - map
Stay:      Staybridge Suites, Stratford Walk, Stratford
Prestige Apartments has a wide range of serviced apartments on offer throughout the UK with options to suit all budgets and group sizes.  Please get in touch with the sales team who will be happy to discuss how they can help you with your serviced apartment needs. 
Tel: 0845 838 5148 or email: sales@prestigeapartments.co.uk
Follow us on linkedin.com/company/prestige-apartment-services-ltd, 
facebook.com/PrestigeServicedApartments,  @prestigeapts or
+PrestigeapartmentsCoUk
---
Share this post
---