Anyone for tennis? Our guide to all things Wimbledon
Friday June 3, 2016 by Alex Wood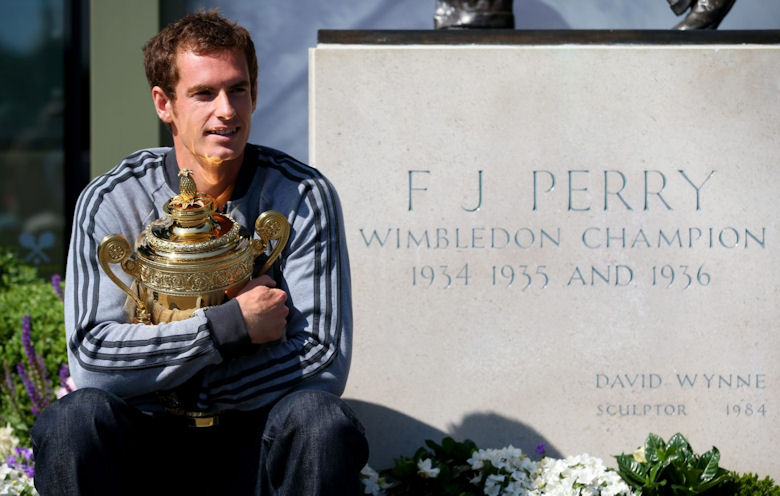 Whether you're a bona-fide tennis fan or just fancy a nice day out The Wimbledon Lawn Tennis Championships are a must!
Check out our guide to all things Wimbledon now - discover the secrets of grabbing those last-minute tickets, how to negotiate the (in)famous Queue, what to wear and much more…
How to get there
Right, so…everyone knows that The Championships are held at The All England Lawn Tennis and Croquet Club on Church Road in Wimbledon, London and that there postal code is SW19 5AE…but…did you know that…
Although the official website gives instructions for satnav's, don't even bother to go by car/taxi because you won't get near the grounds – because the traffic is just horrendous.  If you're foolhardy enough to attempt to drive yourself there'll be nowhere to park anyhow. Honestly…just don't do it!  
Wimbledon Station is your nearest train station and there are regular trains from London Waterloo. Once you've descended into the underground take the westbound District Line (green) to either Southfields or Wimbledon, from where it's about a 15 minute walk to the entrance or 5 minutes to the start of The Queue!!
Map:https://goo.gl/maps/aNRx7kqhWy92
Tickets
Wimbledon ticket sales are always, always oversubscribed and so you'll have to work to get your hands on some or alternatively you'll have to pay through the nose for some (possibly obscenely expensive) hospitality package.  So then, how to get tickets?  There are three less expensive options. 
1. Through the annual ballot which closes on 31st December but you have to send in a completed application form by post.  If you're one of the lucky ones you'll also be informed by post!  Find out more here -   http://www.wimbledon.com/en_GB/tickets/ballot_uk.html
2. Make an online purchase. According to the Wimbledon website 'Several hundred Centre Court and No.3 Court tickets are sold online on the day before play via Ticketmaster on ticketmaster.co.uk' but they sell out immediately and so you may be stuck going for the final option.
3. The dreaded Queue! (See below) 
The queue
Lawn tennis. strawberries and cream. sun hats and Pimm's and lemonade. Add to those a well-organised queue and you've reached the very pinnacle of British life. The queue for Wimbledon tickets is as much a part of the experience as the tennis itself. 
It's very well organised (there is even a 'Queue code of conduct' and it gives you a final opportunity to get your hands on premium tickets on the day if you're willing to put in the time and effort.  There is plenty of advice and information online but here are two more 'official' versions.
Wimbledon LTA - http://www.wimbledon.com/en_GB/tickets/the_queue.html
British Tennis Association - http://www.britishtennis.com/tickets/wqueue.shtm 
Dress code
It's only the tennis players that have to wear all white at Wimbledon fortunately! As a spectator comfort is paramount – casual wear, flat shoes (there's going to be lots and lots of walking) and of course, make sure to wear layers.  The British weather is known for being changeable (what a great euphemism) and whilst you may start the day in blazing sunshine it could well end with wind and rain.  
Food and drink
Even if you're not lucky or rich enough to be in the posh seats with hospitality included, there's still plenty of food and drink on offer at Wimbledon, and virtually all of it criminally overpriced.  Anyone entering the Wimbledon grounds is allowed to bring a bag measuring up to 16in x 12in x 12in (40cm x 30cm x 30cm) in, which you can fill up with as much food as you can.  Although alcohol can be brought into the grounds it is limited to one bottle of wine/champagne or two cans of beer.  Sounds reasonable but you could be there all day remember!
Ground tickets 
If you want to enjoy the atmosphere but aren't particularly worried about what tennis you're going to see then a ground ticket is great value for money as it gets you through the gates where you then can take your pick of matches on the outside courts with standing room and unreserved seating across courts 3-19. 
In the first week you've a good chance of seeing the big name players on the outside courts as with so many matches to get through, not everyone can play on the main show courts.  Also, once inside you can watch the main court matches on the big screens around the ground and especially at Aorangi Terrace (first known as Henman Hill and more recently Murray Mound) – the next best thing to courtside seats.
Bring cash 
It's going to be an expensive day and it's mostly a cash culture at Wimbledon.  There are cash machines dotted around the grounds but they're very busy and you don't want to be standing in yet another queue once inside.
Autograph hunting
The official autograph booth is very busy so it's worth hanging around the Aorangi practice courts where you can often catch players on their way to, or involved in practice.  In the first week it's quite common to find big names playing on the outside courts so check out the schedules and make sure you're in the area.
Wimbledon area guide
There is more than just tennis in SW19 and if you're visiting during one of the 50 weeks of the year when the tennis isn't on, then there are plenty of things to do in Wimbledon.  Read more in our Wimbledon area guide.   
Prestige Apartments has a wide range of serviced apartments on offer in and around Wimbledon with options to suit all budgets and group sizes.  
Please get in touch with the sales team who will be happy to serve you a winning serviced apartment in Wimbledon.  So what are you waiting for - the ball's in your court! 
Tel: 0845 838 5148 or email: sales@prestigeapartments.co.uk
Follow me uk.linkedin.com/in/alexprestigeapartments, 
@alexwpas or +alexwood 
---
Share this post
---