Marietjie's Great-ful 8!
Friday January 15, 2016 by Marietjie Snyman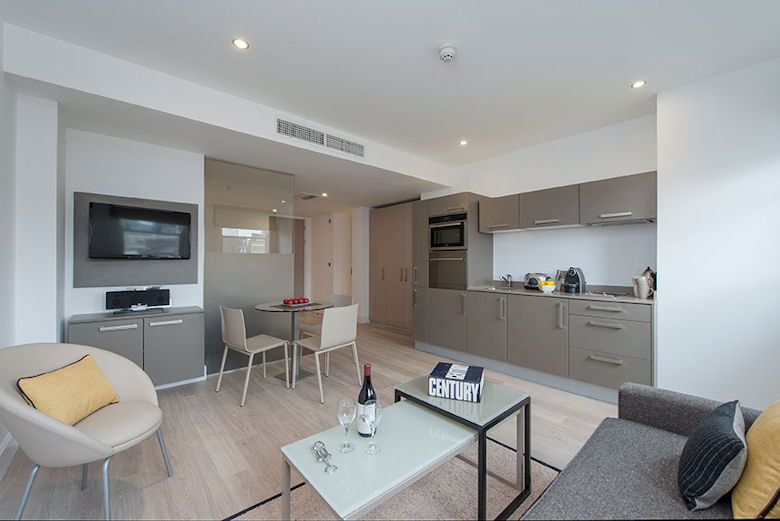 Oh wow, 2016 is here already!
And I don't know about you, but personally I felt that 2015 was one of the quickest years ever to flash by!
Looking back on it though, we did see some absolutely great apartments…and even though meeting our apartment suppliers is obviously a big part of my own job, the whole team loves to get involved in viewings and also to experience staying in the various apartments. So sharing our experiences with you is really important to us and we always encourage the girls to mention to clients what's impressed them about the apartments they've seen and to give personal recommendations. It's our business to take quality and good service very seriously and happy customers invariably make us happy too.
So with that in mind let's have a quick recap of just some of the brilliant apartments we reviewed in 2015:
In January MD Alex Wood reported back on her stay at the very busy St James House Apartments and how being a frequent traveller affects her when it comes to reviewing apartments.
In February we sent Elsa to see Sussex Gardens - a very popular choice for our summer leisure guests. And an absolutely perfect choice for those who value style above all.
In March Aleksandra Guzek and I made a late afternoon visit to the (at the time, brand new) Gallery Apartments at London Bridge. Not only did we get a sneaky coffee on the way but some truly great views of the Shard too.
In June Elsa and Sophie took a day out of the office to investigate what our second city of Birmingham (and its apartments) had to offer. They also managed a quick stroll through the Bullring shopping centre! Hmmmm!
In August new mum of two Harriet Hickey stayed in our own beautiful new Banyan Wharf building which lies between Angel and Old Street. Harriet's 'independent' feedback proved invaluable in making an assessment of the strengths and weaknesses of the early set-up.
In October our new Booking Co-ordinator Silvia Pellanda and I braved the rain and went way out West to view swish Rosebery Apartments in London's trendy Farringdon. We left really impressed!
In November Sophie Oram survived Halloween in the 'toon'. In fact she was at it night and day for 2 days, managing to see most of our Newcastle apartments and finding time to enjoy a dinner and Halloween party with our suppliers too.
And finally in December Sales manager Alex stayed in upmarket The Apartments Chelsea with her other half and little Hugo and reported on their family friendly facilities before relaxing by hitting the Sloane Square shops…hard!
Wow, just some highlights from a really great year. And looking ahead to 2016, we already have so much planned!
Our team aim is to revisit all of our suppliers (YES, ALL…in just one year, phew!), and not just for a general catch up and coffee, but specifically to check on the quality of the products we're offering. We wouldn't want our clients staying anywhere we wouldn't call home!
We'll be keeping you updated on all of our findings throughout 2016 and as we just love posting pics via social media - Facebook, Twitter and Instagram – you can follow us on our travels.
And don't forget our blog is also very helpful for getting the best tips on both business and leisure travel, as well as updates from the team and useful information on serviced apartments.
We wish you all a very happy, healthy  and prosperous 2016!
Prestige Apartments has a wide range of serviced apartments on special offer throughout the UK with options to suit all budgets and requirements.  Why not get in touch with our sales team.
Tel: 020 7603 7629 or email: sales@prestigeapartments.co.uk
Connect with me on Linkedin and also follow our company Linkedin page. 
---
Share this post
---