A year in review - 2015
Friday January 8, 2016 by Alex Wood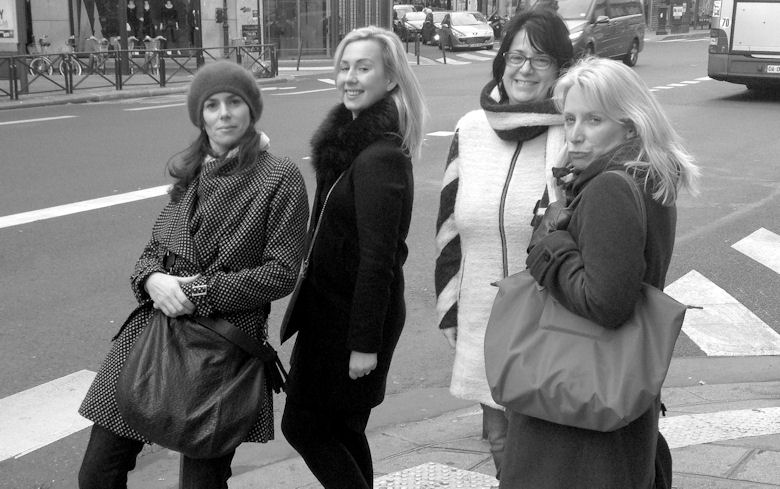 So here we are again at the end of one year and the start of a new one and I can't help but notice that the saying 'time flies' gets truer with every passing year!
2015 seems to have gone by in the blink of an eye however looking back it also appears that we've managed to pack a lot in!
By far the biggest 'working' highlight of 2015 was the addition of 12 new serviced apartments at Banyan Wharf in July.  Located between Islington and Old Street in London this brand new location has proved very popular with our clients. There was a lot of work involved in getting it ready and we're pleased to announce that (after a great deal of angst!) the final high speed broadband connection was finalized on 31st December! What a relief and what a way to ring in the new year at Banyan. 
It was in fact, a very busy year for our properties with 3 upgrades to our current stock of apartments. Both the Swinton Apartment and Ludgate Square got a fresh lease of life with a re-paint throughout, however the biggest change took place at the Chiswick Apartment where a complete re-modelling of the living room, a new bathroom and some other extra tweaks meant that this lovely West London family apartment is putting it's best face forward for the coming year. 
All work and no play make Jack a dull boy (or Jill a dull girl in our case!) so they say and at Prestige we certainly took that motto to heart in 2015 and had a very sociable year. Apart from all of the property viewings and visits that we did, and regarding those you can read our highlights in Marietjie's blog, there were plenty of social events throughout the year to keep us busy.  
The Banyan Wharf launch party was the highlight of our social year in July and thanks to Marietjie Snyman and Alex Guzek, the Indian themed night went down a storm…or should that be a monsoon?! Despite the unreliable English weather we had a lovely evening and it stayed warm enough to enjoy the outdoor areas of the apartments overlooking the canal. As the sitar music floating into the night everyone enjoyed plenty of Indian food and drinks while looking around the new serviced apartments.
Prestige Apartments is a member of several trade bodies and one of them, the HBAA (the trade association for hotel and apartment bookers) always starts of the year with a bang at its annual dinner in January and 2015 was no exception. It's always a fun start to the year and gives us a chance to get together with other providers and agents and catch up on news and plans for the coming year.  The end of the year too, was rounded off with another couple of our associations.  The ASAP (Association of Serviced Apartment Providers) convention was yet again a very informative and entertaining day/evening in December and Alex Wood rounded the year off in style when she met the two London Mayoral candidates at the Federation of Small Business Christmas dinner!
Proving that we're not all just pretty faces the team took part in the Tough Mudder obstacle race at the end of September and showed that the Prestige girls (and boy), are a force to be reckoned with.  The 19k of terrain certainly lived up to its name - it was very tough and there was mud everywhere! But we had a great day out and plans are already afoot for a re-run in 2016.

September and October bought all the excitement of the Rugby World Cup to the UK. Although some might say that there was a 'drop' in output by our Website Manager Richard Chapman during this period, as it happens only once every 4 years we'll 'try'  and let him off!  Alex Guzek 'converted' luck to cash when she won the office sweepstake by picking New Zealand but Sophie, our native New Zealander, seemed happy enough to lose that particular competition!
Early summer brought a re-shuffle to our team.  Nicky Coe left us after a great year covering maternity leave and Elsa Wangsten set off on her US adventure over the summer and autumn. We did however, find two great replacements in Sophie Oram and Silvia Pellanda who found their feet in no time at all.  And at around the same time Harriet Hickey also returned (part-time) from maternity leave to help with our supplier listings and provided much needed support for Marietjie Snyman.  October finally brought the welcome relief of Kata Foldesi's return from her own maternity leave.  As our Guest Services Assistant (and with the new properties at Banyan Wharf) it's been invaluable to have her back looking after our in-house guests.
The end of the year came before we knew it and we headed off to Paris for our annual Christmas celebrations. Although we had very tired feet by the end of the weekend, it was deemed a great success by all party-goers and we certainly made the most of our short visit! We've already started making plans for our next Prestige trip to Alex Guzek's native Poland which, she assures us, is absolutely beautiful.

So what's in store for 2016?  
We're planning even more upgrades and improvements to our current stock of serviced apartments so keep an eye out for details on those.  There will also be additions to our own apartment locations in London and around the UK, and we'll be adding more partner properties throughout the year too.
Every month we'll be looking at a different location around the UK with suggestions on what to do and where to stay and along with our updated area guides they'll provide more information to help our customers enjoy and plan their visits.
Look out as well for our video updates and guides which will be coming online throughout 2016. In addition to those, we'll be sending regular updates on special offers and last minute availability direct to our customers and if you'd like to be one of those keeping up to date you can subscribe here.
We hope you've had a great 2015 and we look forward to welcoming you to a Prestige Apartment in 2016.  Happy New Year!
Follow me uk.linkedin.com/in/alexprestigeapartments, @alexwpas or +alexwood 
Prestige Apartments has a wide range of serviced apartments on offer throughout the UK with options to suit all budgets and group sizes.  Please get in touch with the sales team who will be happy to discuss how they can help you with your serviced apartment needs. 
Tel: 0845 838 5148 or email: sales@prestigeapartments.co.uk
---
Share this post
---