Buckle up for March Events!
Friday February 26, 2016 by Elsa Wangsten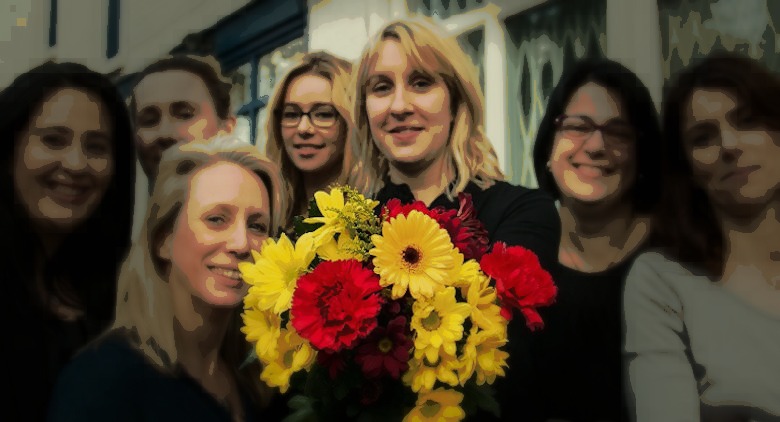 February went by in such a flash that we're lucky to have had an extra day of it this year in order to get ready for March!
And is it just me or does it feel like March is actually the month that properly kicks off the year?
January and February really just seem to be there to add themselves to an already far too long winter and so it's only when those first 2 cold and dark months are finally over that we can finally start afresh! And with the lighter days and warmer temperatures comes more positive energy until it feels like we're finally properly ready to kick off 2016!!! 
And in fact there's so much going on in March 2016 that we thought we'd better keep you up to date with the main events happening in the UK this coming month so that you'd know what you need to tweet about, stay tuned in for and what to remember! Both ladies and gentlemen should certainly be aware for instance, not to forget that Mothers Day falls on March 6th this year!
So let's spring straight into those highlights:  
The Track Cycling Championships 2- 6th March
The World Championships for track cycling will take place at the Lee Valley VeloPark (in the Queen Elizabeth Olympic Park).
Where to stay? Serviced Apartments in Stratford
The Leeds Festival of Science 5 - 23rd March
A celebration of science, technology, engineering and mathematics serving Leeds, West Yorkshire and beyond, organized by the University of Leeds and partners across the city. Venues include the University of Leeds campus, schools and colleges in the region, and various city locations.
Where to stay? Serviced Apartments in Leeds
The T20 Cricket World Cup 8th March - 3rd April
Held in cricket mad India this year, 7 great Indian cities will host matches at the tournament, with the final to be played at the legendary Eden Gardens in Kolkata. If you're not happening to pass by India for the live games then Sky Sports are streaming it live into the UK. We don't like cricket. We LOVE it!
Cheltenham Festival 15 - 18th March
Cheltenham will (as according to West Country tradition) be hosting the annual Cheltenham Festival and you can enjoy four full days of gorgeous, glamorous horseracing at this fab venue. Fortuitously, the Festival coincides with St Patricks Day (March 17th) so expect a truly fabulous Thursday with performances from 'The Dublin Legends' and get ready to enjoy a splendid amount of Guinness! We love Guinness even more than cricket if that's possible.
Where to stay? Serviced Apartments in Cheltenham and our Cheltenham City Guide
The Big Bang Science Festival - 16 – 19th March
The Big Bang UK Young Scientists & Engineers Fair is the largest celebration of science, technology, engineering and maths (STEM) for young people in the UK.
Visitors will have the chance to talk to scientists and engineers about the fascinating jobs they have, and take part in activities such as building a gravity racer (excited by that), walking through a wind tunnel, exploring how sound can enhance flavour and much, much more!
Where to stay? Serviced Apartments in Birmingham
And definitely don't forget these important upcoming events!
1st - Saint David's Day
6th - Mothers Day (I know I've already mentioned it but you won't forget will you)
8th - International Women's Day
14th - Commonwealth Day
17th - St Patrick's Day
27th - Clocks go forward 1 hour!
27th - The Oxford v Cambridge Boat Race
25th – 28th March - The awesomeness of the Easter Hols!  
Don't forget to book early to secure your serviced apartment if you're planning a trip this Easter.
We have availability in cities all around the UK so call us now on 020 7603 7629
or email: sales@prestigeapartments.co.uk for options.
---
Share this post
---