Our Tasty Top 5 Bars And Resturants On South Bank
Friday February 19, 2016 by Elsa Wangsten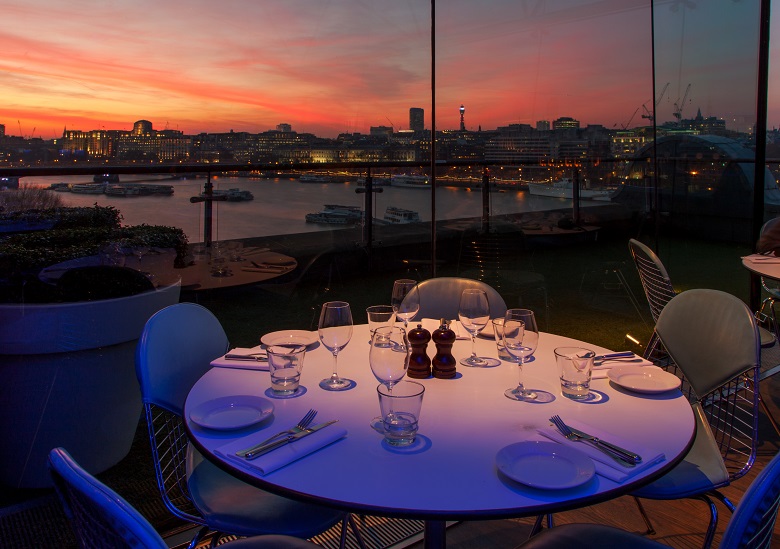 We really appreciate good food here in the Prestige office and we're always keen on finding new 'hidden gems' in the city!
We love nothing more than grabbing some tasty grub whilst at the same time supersizing the whole experience. Optional extras like cool settings and awesome entertainment are just the ticket to spice things up a bit. And with the South Bank being one of London's latest trendy places to be and be seen, we've selected our top 5 places to enjoy a tasty night out. We think these are wonderful places to revitalize oneself and regain some of that energy loss sustained while walking down the (albeit lovely) Thames Path walk. You may have been equally impressed and left drained watching the youthful antics of the sometimes incredibly skillful skaters at the Southbank Skatepark, or perhaps you've enjoyed a full and exhausting day of culture at one (or many) of the incredible museums around the area such as the fabulous Tate Modern or the Design Museum.  
Regardless, we wish you Bon Appétit, and here are our choices: 
1. OXO Tower Restaurant, Bar & Brasserie
Located on the 8th floor of the OXO tower you'll enjoy a delicious meal with glorious views over The Thames and City skyline to the glorious sound of jazz tunes. Simple, fresh and comforting dishes combine to set up this modern Brasserie menu and everything is sourced from the best local and seasonal ingredients. Enjoy a delicious meal of tender Welsh lamb rump with truffle mash or roasted cod with a cuttlefish and butterbean stew. Unique to the Brasserie, 'Not Afternoon Tea' is a must-try experience for those who enjoy a sweet treat with a difference. A selection of exotic desserts includes apricot frangipane, thyme pannacotta, and green tea cake. Yum.
2. Skylon
A stylish bar and bistro, Skylon's plush furnishings and floor-to-ceiling windows create a seductive and contemporary atmosphere. This sleek and simply decorated restaurant is chic and relaxed, whilst exuding sophistication. Look out for the regularly changing menus with an emphasis on seasonal ingredients combined simply and imaginatively to produce modern British cuisine.
Offering a wide range of Asian treats, the sleek Ping Pong restaurants pay homage to the ancient traditions of Chinese tea houses. With a big choice of dumplings and steamed buns, the Ping Pong menu also offers an array of fragrant Chinese soups and rice pots.
There are plenty of familiar Chinese delicacies, with spring rolls, prawn toasts and honey-glazed spare ribs but for dessert, why not try Ping Pong's banana and chocolate spring roll or the ice cream filled rice pastry, mochi, and finish with a lively Ping Pong cocktail or soothing Oriental tea!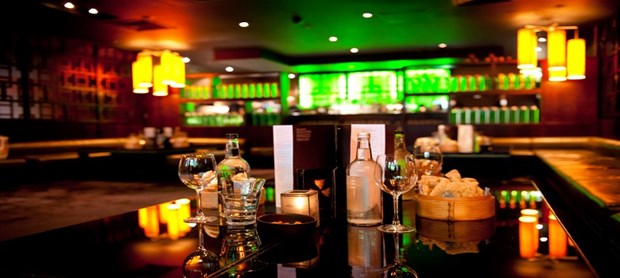 The Laughing Gravy is one of London's best kept secrets and is located near to Waterloo and Southwark tubes as well as to the vibrant Southbank district area.

Relaxed and inviting, they offer an incredible menu of fresh, seasonal dishes with a well-chosen wine list that reflects great attention to detail.
Last but not least....
London's best, and perhaps best-known, food market is chock-a-block with delicious takeaway choices.
Gourmet goodies run the gamut, from fresh loaves and rare-breed meats, via fish, game, fruit and veg, to cakes and all manner of preserves, oils and teas. Head out hungry to take advantage of the numerous free samples! Uh, always!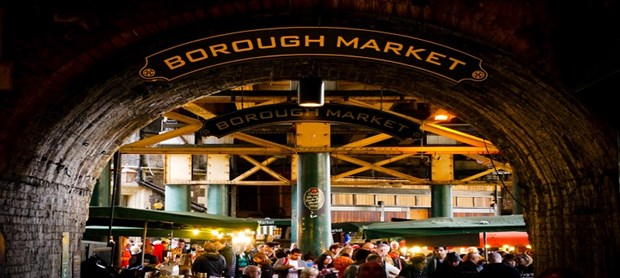 Prestige Apartments has a wide range of serviced apartments on special offer throughout the UK with options to suit all budgets and requirements.  Why not get in touch with our sales team.
Tel: 020 7603 7629 or email: sales@prestigeapartments.co.uk
Connect with me on Linkedin and also follow our company Linkedin page. 
---
Share this post
---