May it be May soon?!
Friday April 29, 2016 by Elsa Wangsten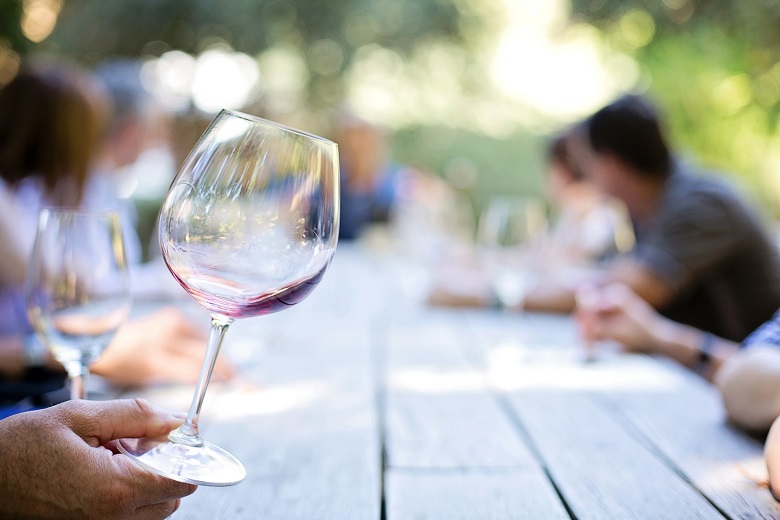 Please may it be May soon?
And when it does finally arrive, can we please also get some of that lovely May weather that always seems to  be made up of warmer evenings, glorious sunlight and a much less of the torrential downpour from the skies that we've come to expect in April?
And a tiny bit more greenery in the parks and on the trees wouldn't go amiss either!
Seriously though, we have so much to look forward to in May that we can't simply spend our days inside, hiding under umbrellas outside , and just generally walking around with soaking wet feet, frozen hands and noses that sniffle!
So because it's May, that means that we traditionally kick off with the glorious Festival Season!
And in contrast to what you might think, we start if off quite quietly…no heavy trance and dance music fests here but rather some more funky, jazzy tones to soothe our ears.  Here's just a small selection of festivals happening this month:
The Keswick Jazz Festival  - 12th May to 15th May
The Keswick Jazz Festival is the UK's largest and most popular celebration of traditional, New Orleans, swing and mainstream jazz. Nice.  And it all comes with fabulous international guests and top UK talent in this large and warm-hearted gathering of people who love to listen and dance to the great music that the Keswick Jazz Festival is renowned for.  A dance floor will be laid in at least one of the venues, and dance tutors will run classes in the morning for beginners and intermediates.
The Bath International Music Festival – 20th May to 29th May
The Bath International Music Festival has an illustrious artistic history and has long been a well-established event of national significance and international reputation, presenting a dynamic mix of world-class performers. And it takes place in stunning Bath – what more could you want! It happens annually in late May and early June, and showcases a rich range of high quality events featuring orchestral and classical virtuosos, jazz giants, folk, roots and world musicians, innovative collaborations and unique commissions.
The Bath Fringe Festival – 27th May to 12th June
The Bath Fringe is a festival of all the arts, with few rules as to what should be in or out – it's what people want to do, and what venues in Bath want to put on. It all happens for 2 gloriously long weeks & 3 wonderful weekends (so 17 days or thereabouts) in early summer, again in the beautiful heritage city of Bath.
If you need accommodation for any of the festivals we have some great serviced apartments in Bath to offer you.
If festivals aren't really your thing however, and just getting to grips with some gorgeous grapes sounds more up your street (uh, Marietjie, that'll be you then) then don't miss the awesome event that is the London Wine Week - 23rd – 29th May
Or you may want something a bit more science and culture related and to stay in London? If so then you definitely mustn't miss Museums at Night!  
If you need somewhere to stay in London for either of those great events just check out our range of serviced apartments here.
For all sports fans, you'll already know that May 21st is THE big day, yes it's time for the world's most famous footballing trophy to be contested with the FA Cup Final at Wembley hosting the mighty Man United and The Eagles of Crystal Palace.
And lastly, for all of you lucky enough to have green fingers we can obviously not leave out the majestic RHS Chelsea Flower Show as one of the big events happening in May!
'Naturally' we have some accommodation options in Chelsea so don't miss checking them out right now!
We hope that gives you a bit of a handle on what's happening in May and that you have your accommodation all in hand (if not, check for apartments here) as well as hoping also that the big yellow orb in the sky will feel a bit less timid going forward and deign to make an appearance so that we can start working on the freckles on our noses and our annual summer diets!
Have a great May! 
Prestige Apartments has a wide range of serviced apartments on offer throughout the UK with options to suit all budgets and group sizes.  Please get in touch with the sales team who will be happy to discuss how they can help you with your serviced apartment needs. 
Tel: 020 7704 6514 or email: sales@prestigeapartments.co.uk
---
Share this post
---