Night at the Museum
Saturday April 23, 2016 by Elsa Wangsten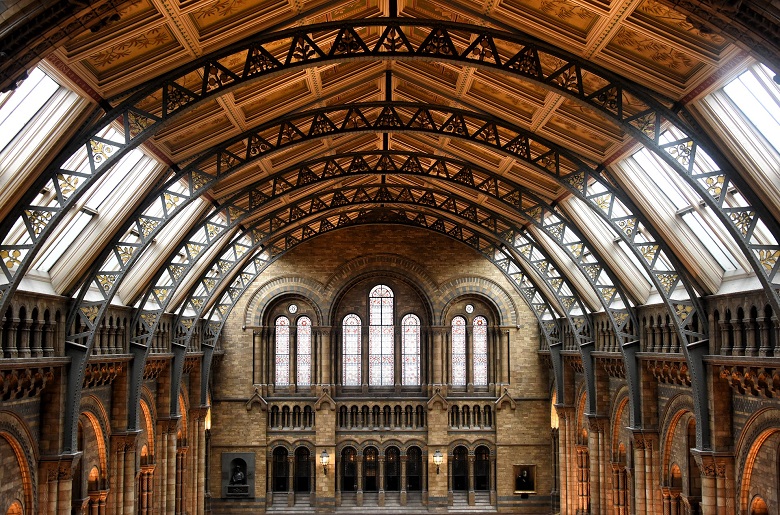 It's finally spring in London and with warmer and lighter days we're feeling much more up for heading out and socialising after work. One event that we're very much looking forward to this spring is Museums at Night in May where all UK museums are going to stay open after hours and showcase special events for their exhibitions.
More than 30 London venues, from major museums to historic properties and churches, will b opening their doors for this annual nationwide festival, now in its eighth year. You can discover new exhibitions, listen to expert talks and presentations, watch special performances, take torch-lit tours, enjoy live music in historic surroundings AND engage in a range of free and ticketed night-time activities...phew!
For information about the event and how to get tickets please have a look at museumsatnight.co.uk.
And if you're heading to the busy museum district of South Kensington and want to explore that great area more then we recommend that you have a look at our South Kensington Area Guide. And if you need accommodation as well then we have some brilliant apartments to rent in South Kensington.
If you're here for a bit longer and would like to truly investigate the surroundings to the max, then here are our 5 top tips for finding those nearby attractions (and some genuine hidden treasures) that you really shouldn't miss!
The Royal Albert Hall, Albert Memorial and Royal College of Music
When you get to the Royal Albert Hall make sure you have a full look around the whole building. At the opposite side from the park entrance you'll see the magnificent building surrounding the hall and the Royal College of Music is something spectacular too. You may hear the sweet tones of a violin or piano playing somewhere in the bulilding and if it's a nice warm summer's day why not grab a coffee and head across the road to the ornate and impressive Albert Memorial, sit down on the steps leading up to the gilded statues and enjoy a minute or two of people watching whilst resting your tired and aching feet!
Harrods
For more than 160 years, Harrods has been a luxury shopping destination for exclusive collections and excellent service. With seven floors and 330 departments dedicated to the finest products in food, fashion, homeware and technology, Harrods has something for everyone, even if it can be a tad on the dear side at times.
Holland Park
Holland Park contains an extensive woodland for central London, and supports a surprising range of mammals, birds and insects, including peacocks. The park also has an orangery, tennis courts and a cricket pitch. In the park you can also find the Kyoto Garden, a Japanese Garden donated by the Chamber of Commerce of Kyoto in 1991.
Kensington Palace
As Queen Victoria was actually born in Kensington Palace and great Royal figures like Diana Princess of Wales lived here, this is a hugely important historical building. You can visit the State Apartments and tour the Royal Ceremonial Dress Collection where you can see dresses worn by the Queen and Princess Diana.
Battersea Power Station
Battersea Power Station is a disused power station that stands on the south bank of the River Thames in Battersea. Its four distinctive chimneys make it a famous landmark in London. The station is made up of two individual power stations, A and B. Station A was built in the 1930's and station B was completed in the 1950's. The two stations are identical, resulting in a four chimney layout. The power station is also the largest brick building in Europe and has lavish art deco interior fittings and decor. 
Prestige Apartments has a wide range of serviced apartments on offer throughout the UK with options to suit all budgets and group sizes.  Please get in touch with the sales team who will be happy to discuss how they can help you with your serviced apartment needs. 
Tel: 020 7704 6514 or email: sales@prestigeapartments.co.uk
---
Share this post
---