Serviced Apartments in Newcastle visited by a New Zealander!
Friday November 6, 2015 by Sophie Oram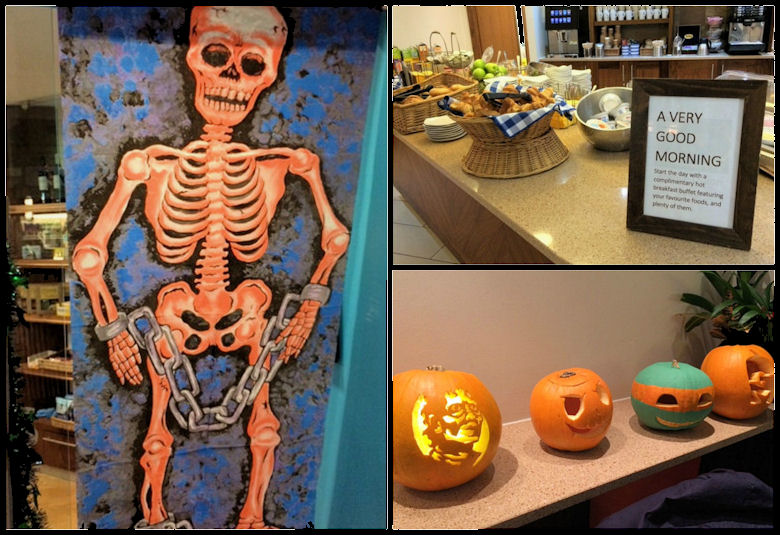 It's not often that I get the chance to sneak away for a couple of nights to explore a new city now that I've joined the Prestige crew, so of course when the offer presented itself, I jumped at the chance to go up to Newcastle!
I arrived at Newcastle Station after a surprisingly smooth (and quick, only 3 hours) train ride from London's Kings Cross, only for the wonderful Vivian to pull up just as I stepped out of the door.  Perfect timing!
We made our way out through the one way streets to Friars Gate Apartments, stopping just long enough to get the guided tour and have a quick freshen up, before heading into the city centre to meet the Properties Unique team for dinner. And with laughs all round, it was easy to see why this team is so successful, they're just like a family, for each other and for their guests. With the banter rolling and Vivian trying to set the girls up with all the male waiters that passed by, time just flew past.  So with tomorrow approaching fast, it was time for me to head back to Friars Gate, which I had the pleasure of calling home for the night.
Friars Gate offers a variety of 1 and 2 bedroom apartments, all of which are fitted with a full kitchen, washer/dryer and WiFi and all of which are decorated in a variety of different styles and colours.
The 1 bedroom apartment that I was in had a beautiful view over the rooftops of Newcastle and despite the heavy fog rolling in, was toasty and comfortable. A full 10 points to the housekeeping team as it was immaculately clean - the perfect home away from home.
After a lovely visit and brief history lesson in the gardens of the Blackfriars next door, Ishmael pulled up to take me on a tour of some of the apartments that Properties Unique have to offer.
Even with apartments dotted right across Newcastle, in what seemed like all of the most desirable locations, we still managed to cover a lot of ground in just one day, visiting around 6 developments before lunch! The entire portfolio of apartments; from City Gate across to across town at Lime Square, are all set to a high standard, perfect for families and corporate guests alike. If you're ever fortunate enough and decide to visit Newcastle, you must stop in at Peace and Loaf. It's a wonderful restaurant we visited only a 15 minute drive away from their Knightsbridge Court Apartments.
Unfortunately however, it was now time for me to leave Properties Unique and head over to visit the equally wonderful Staybridge team!
Walking into Staybridge Suites I was greeted with smiles and warm welcomes. Checking-in was a breeze and before I knew it I was getting the grand tour with Patrick.
With only studio and 1 bedroom apartments in the building, Staybridge Newcastle is great for people travelling on business or on their own. Not only do they have a gym, but from Monday to Friday they also hold social events in the common area downstairs for people to meet, have a drink and a bite to eat. The apartments are generously sized, and offer the homely comforts that sometimes seem to be missing in hotels, whilst also providing all the little extras.
Getting in the festive spirit, the night's drinks and nibbles were Halloween themed. Prizes were up for grabs for best costume, best pumpkin carving and for the Halloween themed quiz (which was surprisingly hard!). The dining area was packed with families and solo travellers alike, all the children were dressed up, and with pumpkin soup and wine on offer (free of charge) everyone was having a great time. These evenings definitely provide an opportunity to escape the TV and the work computers and actually have a chance to relax in like minded company.
But after a full day of apartment viewing, and with an early morning ahead of me, I soon heard that lovely king size bed of mine calling me...
And unfortunately of course, morning arrived all too soon and it seemed like only a couple of minutes before I was up and off to breakfast downstairs, handily provided for all guests staying with Staybridge Suites.  
My cab duly arrived quickly and so it was that with coffee in hand I was back at Newcastle Central Station within ten minutes, and on that swift train back to London and the girls in the office!
---
Share this post
---