Why Our Serviced Apartments Feel Like Home
Friday May 29, 2015 by Marietjie Snyman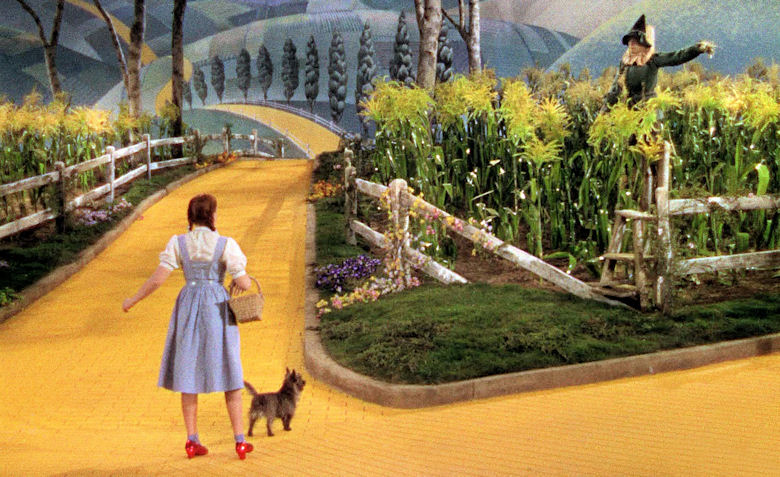 Click your heels three times and repeat after me: "There's no place like home, there's no place like home, there's no place like home…"
And don't worry – technically that's not even the right phrase for the Candyman to appear! But seriously, haven't we all just been there? Whether it's been after a hard day's travelling, or in my case – holidaying, or even after a very long day at the office! Arriving home is the best feeling ever and can make any bad day seem not quite so terrible anymore. 
Fortunately however, as we're an office full of paid up globetrotting citizens of the world (and of course we also really know our stuff when it comes to serviced apartments), we know exactly what can make or break a trip! And just like our own guests, we most definitely enjoy our homely comforts! 
So here are our top 20 reasons for calling your Prestige serviced apartment YOUR HOME.
Home is where WiFi ain't Sci-Fi - our apartments come with Wifi as standard so you can connect/beam up as soon as you arrive!
Home is clean clothes 24/7! - no more late night laundry scares when you've got your own washer dryer!
At Home you can catch your fave shows- all apartments come with multi channel TV and many with Sky or Satellite so whether you're a Prison Breaker or a Breaking Bad addict you can get your fix.
Home is where your Chuckles can chill - we've got some great pet friendly apartments so ask us about bringing your Chuckles, Monkey or Minx.

Home is where you can cook up a storm- if a 'bland English' isn't your thing then a serviced apartment is superb for cooking your very own culinary concoctions.
Home is where you can chill in and not stress out- relax after that long, hard day in the privacy of your own apartment.
Home is where you can wonder around 'en robe' –absolutely no need to get all dolled up to go down to dinner in the restaurant when you book an apartment!
Home is where parking is a pleasure - if your serviced apartment has parking, you can be sure that you and your car will both be safe and sound.

Home is where you're in your 'hood - live like a local and check out the 'hood with the help of our area guides…and chill, man!
Home is where you can pour yourself into the sofa with a nice glass - chill out in the apartment with a drop of the good stuff, kept nicely cool in your very own fridge.
Home is a nice cup of Rosie Lee - welcome pack on arrival, a nice big fridge for all your goodies, and the ubiquitous cuppa. Or a coffee even…whenever you fancy.
Home is where your family comes first… - you don't have to go it solo - in a serviced apartment, there's plenty of room for family and friends.

Home is where treaty eats are always easy - Treats are always available when you've got your own kitchen so no need for that embarrassing 10 o'clock forage of shame!
Home is where you're the boss! - come and go as you please from your private apartment and no more sneaking (girl/boy) friends past the hotel reception.
Home is where you shut down - after a long, hard day out in the wilds (shopping, Knightsbridge) you can just close the door behind you and shut down with everything to hand.
Home is where you feel comfy, cosy and cosseted - serviced apartments give you the space to unwind so you can make yourself as comfortable as you would in your own home.

Home is where you can indulge your senses, any way you want! - make the most of the space a serviced apartment gives you to indulge yourself. Be imaginative!
Home is where you have friends over for fun times - Fancy inviting your mates over for some grub or (if they're 'special') to overnight? No problem in a serviced apartment!
Home is where you sleep like a puppy and bound out to work! - sleep peacefully in your serviced apartment without the worry of noise from the next room!
Home is where you're not living out of a suitcase - with more space than a hotel room you can spread out and make yourself at home in a serviced apartment.
So there you have it! Staying with us will guarantee that there'll be no "Dorothy moment" and so don't bother packing those ruby red slippers!
Staying in a Prestige apartment is better than Oz anyway!
Dont miss our Home is Pinterest board.
Have you booked an apartment with us? Send me an email and tell me about your stay: marietjie@prestigeapartments.co.uk
If you're planning a trip to visit the UK, Prestige Apartments has a wide range of serviced apartments and vacation rentals on offer in London. We'll have something to suit all budgets and group sizes so why not consider staying in a serviced apartment this year? Just get in touch with our friendly sales team and they'll help you to choose your perfect 'home from home'. 
TEL: +44 845 838 5148 or EMAIL: sales@prestigeapartments.co.uk
---
Share this post
---