Serviced Apartment review - Gallery Apartments at London Bridge
Friday March 20, 2015 by Marietjie Snyman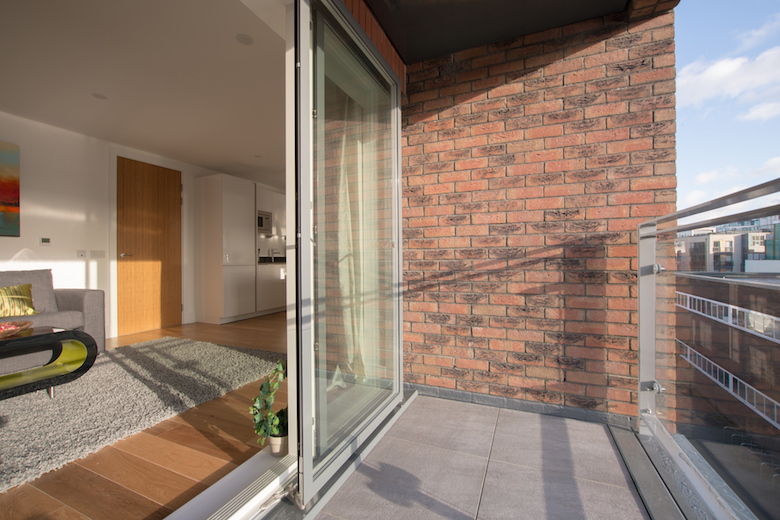 Alex Guzek and I were recently invited to view the new Gallery Apartments in London Bridge.
So it was with a sense of girlish excitement, that the two of us set off one Wednesday afternoon to peruse these potentially new apartments!
Looking at the tube map that morning (and yes, even after 10 years, I still refer to it), I noticed that London Bridge Tube was to be our stop.
Well, let me explain…despite having been to London Bridge many times, I somehow ALWAYS manage to get lost there…(why oh why are there so many exits!?). So this may seem a little MAD, but with that in mind I guided us to Borough station!
There was a certain amount of Method to my Madness though, as not only do we have apartments very near to Borough station, but I also just happened to know that there's a handy Starbucks as you exit the station! Sneaky, I know, but with it being a little late in the day we definitely needed that little pick-me-up. And so it was with take-away coffees in hand (other brands are available!) we finally strolled over to the Gallery Apartments!
A short 10 minute walk later (and with no further scenic detours) we were at the apartments, which are part of a new development located down a quiet side street with very safe and secure entry.
Entering the building the common areas seemed fresh and very clean with lift access from the ground floor to all of the apartments.
The apartments themselves are done up to a high standard with glossy kitchens and good quality furniture. I was impressed by the space they offered and the skylight windows allowed for extra light, which is always a plus in my book. The two bed we viewed had a huge open plan kitchen/living area – perfect for entertaining or even a business meeting. I also spotted a wine fridge. (sold!!)
The bedrooms are of a very good size with good storage space too and I also noticed that all of the bedrooms had TV with freeview in them. The apartment we viewed had two bathrooms – one being ensuite, and the second bathroom you could access via either the hallway or the second bedroom. Some of the two bed apartments offer an additional third room, which could be used as an office or perhaps a child's room. I also noticed that the washer/dryer was in a separate (cupboard) space in the hall way – which I prefer. There's nothing more annoying than wanting to watch your fave TV program with a washing machine that sounds like its about to launch into space in the background! Ah, yes the joys of open plan living!
Although we unfortunately didn't have the opportunity to view them on the day, we were told about their "special" two bedroom apartment which has a "fitness room". The third bedroom has apparently been kitted out with 3 kettle bells (3, 4, 5kg in weight), a pilates ball, a rowing machine and a Treadmill! I suspect this may well be a very popular apartment – so do check availability when enquiring!
All apartments in the building have balcony's, and we braved the cold from one to appreciate the amazing views of the nearby Shard! Of course with summer just around the corner, you'll have use of the shared garden downstairs too. Please note that this building only offers meet and greet arrivals – which I personally think is great. You'll still enjoy your independence staying here but you'll be met by a friendly smile on arrival and shown around.
The location of the apartments is excellent with both Borough Market and the London Bridge Quarter only minutes away. And with the viewing over, we headed back to the tube, deciding we would try and find London Bridge. Walking back we spotted a lot of trendy bars and restaurants, and not stopping this time, in less than 7 minutes we were on our train home.
On the way back to the office Alex and I agreed that the new apartments had been a great find and that we would happily place our next booking there!
If you're planning a trip to the UK, Prestige Apartments has a wide range of serviced apartments and vacation rentals on offer in London. We'll have something to suit all budgets and group sizes so why not consider staying in a serviced apartment this year? Just get in touch with our friendly sales team and they'll help you to choose your perfect family friendly apartment. 
TEL: +44 20 76037626 or EMAIL: sales@prestigeapartments.co.uk
---
Share this post
---