Meet the team
Friday July 24, 2015 by Marietjie Snyman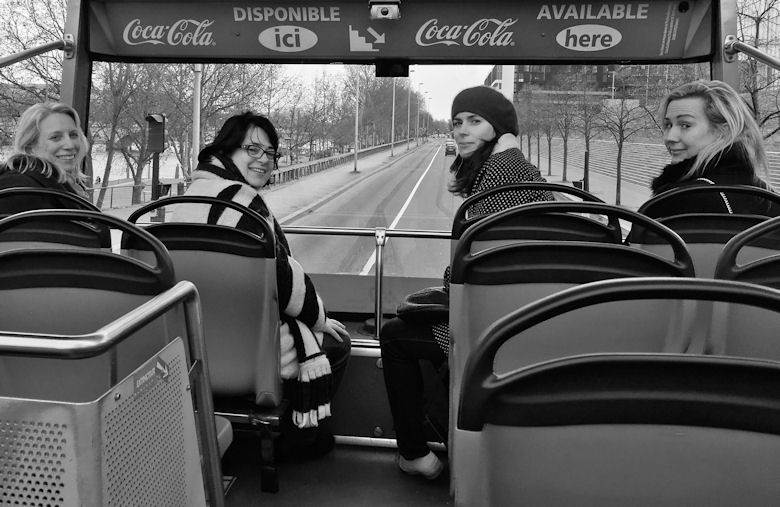 THE BookingS goddesses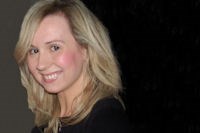 Aleksandra Guzek
Super organized Sales manager Alex tells us that she'd love to travel to Russia one day. She seems to love the cold because her favourite hobby is snowboarding and she makes the most of trips back home to Poland to practice. But despite the eastern theme and cold weather activities she still prefers a Bailey's to vodka! Fashion guru Alex never thought she wanted to work in hospitality she's been with us almost six years now and knows her apartments!
Languages: English and Polish
E: aleksandra@prestigeapartments.co.uk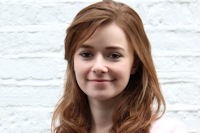 Sophie Oram
Sophie's not a big lover of big cities and cold weather but moved to London three years ago anyway! She's from a little island called New Zealand. Her hometown is a tiny place near Wellington apparently. Where's Wellington? Sophie's really young and new (to the team) but we already know she's going to be amazing! One big negative is that she's going to be supporting the All Blacks come Rugby World Cup time. Go England!
Languages: English
E: sophie@prestigeapartments.co.uk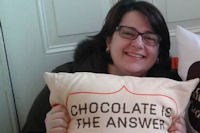 Silvia Pellanda
After working in the hotel industry for 17 years, bubbly, talkative Silvia has joined the team. Not only does Silvia make a great cuppa (very important that), she's also very well travelled (she's been to Australia, Malaysia, Thailand, Singapore and many places in Europe) and is an avid reader.  Another place you might bump into Silvia is at a music gig, and she loves her hard rock! Silvia's facebook page is full of very amusing insights and links.
Languages: English and Italian
E: silvia@prestigeapartments.co.uk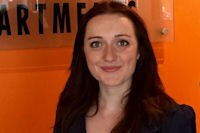 Elsa Wangsten
Elsa's party trick is 'a really good Donald Duck' I know, right? She's a very dynamic lady and her goal is to run a marathon and take part in the Swedish cross country skiing competition Vasaloppet. Photography is her passion and Elsa loves it very much! She's currently on an 3 month sabbatical taking beautiful photos of the US of A. She'll be back on her regular Shoreditch beat (and back with us) in October. Yay! We can't wait.
Languages: English and Swedish
E: elsa@prestigeapartments.co.uk
THE whizz kids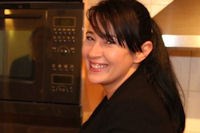 Marietjie Snyman
Fellow South African Marietjie is a adrenalin junkie. She's already done a swing (kinda like a bungee jump) and is planning on jumping out of a plane soon. She also wouldn't mind swimming with sharks.  Originally from somewhere called Pietermaritzburg,  M'tjie briefly lived in the USA before moving to the UK which she now happily calls home. The other two great loves of her life are red wine and Channing Tatum.
Languages: English and Afrikaans
E: Marietjie@prestigeapartments.co.uk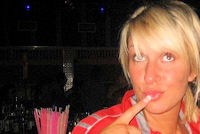 Harriet Hickey
Tall, blonde mum of two Harriet joined the team around five years ago! Her favourite pop group is the Spice Girls and her dream is to travel around India and Asia one day which will take her far away from her northern roots in Sheffield.  Harriet trained as a fashion designer and has a bizarre crush on football manager Sam Allardyce (we know, we know!) but growing up she really wanted to work in a morgue! She thought that'd be dead cool. A bit like her really.  
Languages: English
E: harriet@prestigeapartments.co.uk
THE Numbers ladies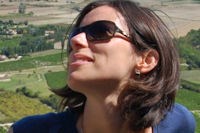 Daisy Iovtcheva
Beautiful Bulgarian Daisy is a lady of many talents. Not only is she a keen and very good photographer but when younger she played professional volleyball for 5 years! While growing up she wanted to become a dentist and collected animal jaws on which she practiced making fillings (using flour), which we think is just too sweet! Daisy likes holidaying in her hometown in the Black Sea resort of Varna with her little boy Alex and her lovely hubby who happens to be a dead ringer for Lance Armstrong.
Languages: English and Bulgarian
E: daisy@prestigeapartments.co.uk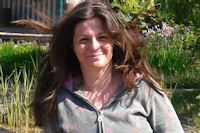 Katalin Földesi
Adorable Hungarian Kata loves animals and she's had pet snails, frogs, a tarantula, mice and rats. Kata would love travel to New Zealand. Uh Sophie…home share? She's our office mum and is super good at making sure that everything runs smoothly! Kata is an officianado of the arts and loves going to exhibitions, plays and recitals. She's currently on maternity leave with her first baby and will be back later this year. We had the best fun at her wedding in Budapest and miss her like mad!
Languages: English and Hungarian
E: katalin@prestigeapartments.co.uk
The boss!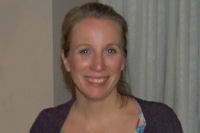 Alex Wood
Our awesome boss lady Alex is a Gooner! Which sounds like an insult but all it really means is that she's anavid Arsenal FC supporter. Alex is originally from near Windsor and counts The Queen as a former neighbour. When she was a bit younger, Alex was a campanologist (which again is nothing more sinister thana church bell ringer!) and has travelled the world scuba diving and doing mad things counter to her fear of heights, including scaling The Andes in Peru and taking a helicopter flight!
Languages: English and French
E: alex@prestigeapartments.co.uk
---
Share this post
---