What do you get in a Serviced Apartment Kitchen?
Friday February 20, 2015 by Alex Wood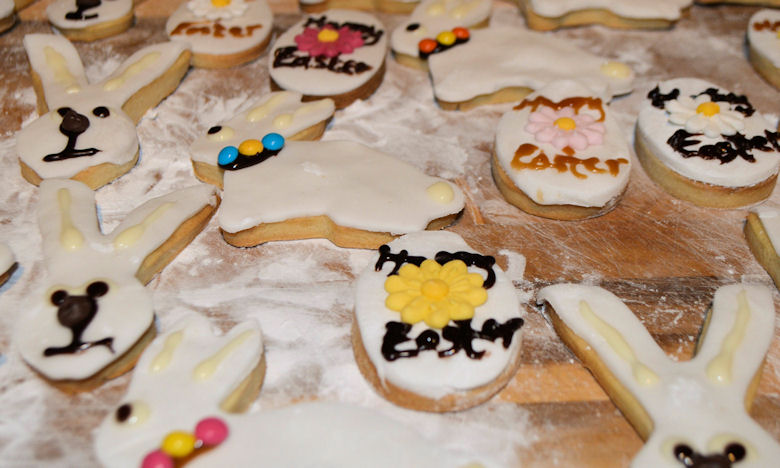 Masterchef? :)
Following on from my recent (and popular!) article on the definition of a 'serviced apartment', it seems that this sector of the industry is splitting into two main camps – the aparthotel and the extended stay apartment.
In that article I made the point that each of these apartment types has its own benefits and so it really does depend on your requirements, and so to make it even easier for you to decide we're giving you a bit more guidance on what to expect from both types of kitchen. One of the key differences between the two types is in terms of the appliances and utensils supplied as well as the different sizes of facilities.  
Aparthotels
These buildings follow (as the name suggests!), more of a hotel style format and this includes the kitchens. Because there are usually restaurants on site with this type (or communal gathering areas), the kitchens in these apartments are not intended to be all-singing, all-dancing. They'll usually have a streamlined appliance offering with only a smaller hob, combi microwave and oven, sink and small fridge.
Generally the washer dryers are communal and located elsewhere in the building, which is not to everyone's taste, and may be daunting for some. The restaurants have generally been designed to supply the need for larger meals. For the supplier it means that less space is taken up and provides the best of both worlds between the benefits of a hotel and those of an apartment.
Extended stay apartments
The kitchens in these types of apartments do vary but on the whole you'll find more and larger appliances in the apartment itself. You'll most likely find a full size hob, microwave and oven, fridge and usually a freezer too, often a dishwasher, and most importantly they'll generally have the washer/dryer incorporated as well. Of course, as with any flats, they'll vary in size and shape, but on the whole you'll find a fully fitted kitchen similar to the one that you have at home. There are normally no on-site catering facilities as you're comprehensively supplied with the means to self cater.
So both types of apartments have their benefits and it really depends on what you're looking for during your stay as to which you choose.
Decision time then - are you masterchef or microwave?!!
Follow me uk.linkedin.com/in/alexprestigeapartments, @alexwpas or +alexwood 
Prestige Apartments has a wide range of serviced apartments on offer throughout the UK with options to suit everyone.  If you're looking to book a serviced apartment please get in touch with our knowledgeable sales team who will be happy to discuss how they can help you cook up a great deal!

Tel: 020 7704 6514 or email: sales@prestigeapartments.co.uk
---
Share this post
---