Our Top 5 Family Friendly Christmas Events
Friday December 11, 2015 by Alex Wood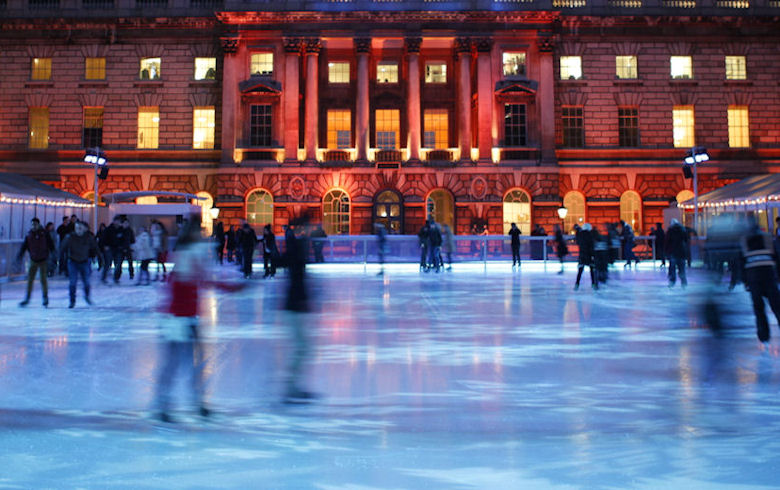 If you're planning to come to the UK for some Christmas shopping this December then you're in for a real treat.  There's so many festive events on all over Britain that you'll be spoilt for choice no matter where you stay.  In fact, there's so much to do that we just can't fit it all in, but to give you some great starting ideas here's our list of the top 5 Christmas events you absolutely can't miss.  
Dates:            On until Sunday, 3rd January.  Opens at 11am every day.
Transport:        Queensway/South Kensington/Hyde Park Corner/Lancaster Gate tubes.
Price:             Charges vary for entry to attractions, between £6 - £15 per person.
Christmas family fun aplenty with a huge ice rink, two circuses, an observation wheel and the Magical Ice Kingdom (wooo!), plus themed bars for the grown-ups! 
The Grinch would have a real job stealing all the Christmas Spirit from Hyde Park's massive tribute to festive fun. And entry to Winter Wonderland is free, yippee!Wander past the fairground rides, around child-friendly Santa Land (including Santa's grotto) or through the Christmas markets. It's a real treat for anyone feeling the spirit of the season, as long as you're ready to hear all those songs as you potter.  
Other attractions at Hyde Park's annual sparkly Christmassy addition include a Giant Observation Wheel and those two circuses – 'Christmas Circus' and 'Cirque Berserk' – from the family-friendly Zippo's Circus. Winter Wonderland's ice rink, the biggest outdoor rink in the UK, surrounds the Victorian bandstand and is illuminated with more than 100,000 lights.   
The Magical Ice Kingdom is your chance to get up close to some real ice and snow and meet some mythical frozen beasts as you explore a chilly forest. Along with the 60-metre observation wheel, rollercoasters and fairground rides will keep thrillseekers happy. A good alternative for those who prefer to stay on solid ground are the selection of themed bars with real fires (except for the Ice Bar, for obvious structural reasons, where even the glasses you drink from are made of ice).  
If you're skating, be aware that while there's no minimum age for skaters, under-12's must be accompanied by someone 16 or over and the smallest skates for hire are children's size 9 (adult skates go up to size 13). You can use your own skates as long as they're not speed skates. Wheelchair users are welcome on the ice too and there are also ice guides who can look after groups of up to 15 skaters at a time (for an additional charge). Online booking is now open for ticketed events.

Christmas markets abound all over the UK at this time of year, from Exeter in the South West to Aberdeen up in the North East.  We don't have room to list them all but both Time Out and the Telegraph have printed their top 10 lists so why not see if you agree.   
If you can't find your local area listed then check out the Christmas Market website to see a full list of all festive venues on offer, and if all else fails just follow the scent of mulled wine and sparkly lights and you're sure to be on the right track.

This has become a great tradition in the UK with festive rinks popping up in some amazing historical settings including the Natural History Museum, Somerset House, The Tower of London, Hampton Court Palace, The Eden Project in Cornwall, The Royal Pavilion in Brighton, Cardiff Castle in Wales and St Georges Square in Glasgow.  It's a great way to do a bit of sight-seeing while having a fun day/night out. Again we just don't have room to name them all but The Telegraph has come up with a great list of their favourites.

If you really want to get into the festive mood then nothing beats a good carol service and some of the UK's most beautiful cathedrals play host. It's an ideal way to take a break from the shopping madness and consumerism that can sometimes dominate at this time of year, and get back to the true meaning of Christmas.  So to find a little bit of peace and recover your feelings of goodwill to all men after all the shopping, why not take a moment and stop in to one of these beautiful events!  From the more famous locations like St Pauls Cathedral, York Minster, or Durham Cathedral to the more secular events at the Royal Albert Hall and Edinburgh Cathedral you'll find them all over the UK.  This time The Independent has come up with a great list of their top 10 carol services and there might be one near you!

A visit to the pantomime is as much a part of Christmas as decorating the tree and giving presents!  So where are the best pantomimes to see this Christmas?  They're behind you!!! Ok, ok, they aren't! But if you do want to indulge in some festive silliness, childish humour and cross dressing then pantomimes are definitely the thing for you! They're a Christmas tradition that we couldn't even try to explain so why not go and see for yourself. Shows are put on all over the UK so no matter where you are you'll find one in a local theatre. For a full list The Big Panto Guide is your place to look. 
So there you have it - our top 5 Christmas events that you just shouldn't miss. 
We hope you enjoy your visit to the UK and if you have your own ideas or have heard of other brilliant events then we'd love to hear from you.   
Happy Christmas from Prestige Apartments!
Follow me uk.linkedin.com/in/alexprestigeapartments, @alexwpas or +alexwood 
Prestige Apartments has a wide range of serviced apartments on offer throughout the UK with options to suit all budgets and requirements. To book your family festive treat then get in touch with the sales team who will be happy to discuss how they can help you book your Christmas serviced apartment. 
Tel: 020 7603 7629 or email: sales@prestigeapartments.co.uk
---
Share this post
---