Review of a London Based Luxury Serviced Apartment
Monday August 3, 2015 by Harriet Hickey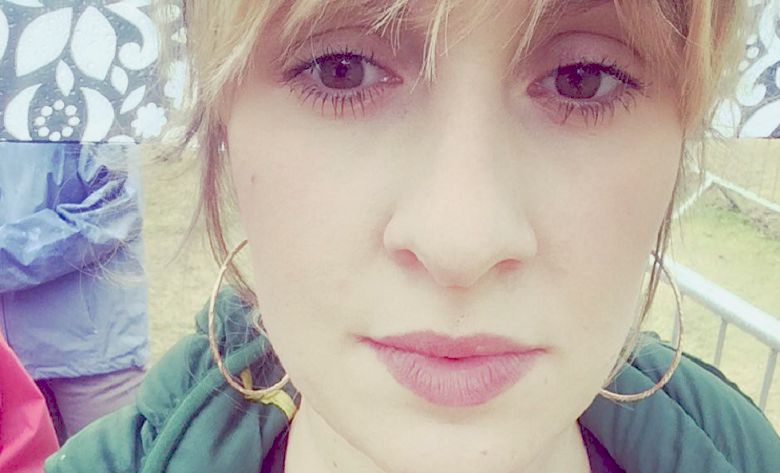 So, it was finally time for my next trip to London. Hooray!
Some time away from my crazy brood would do me good I thought.
And because I'm full of fabulous ideas, I also thought that it'd be a good idea to get the 6.30am train from Sheffield to London…
I very quickly realised that this was a bad idea (cue Violins please) as I was tired, it was raining and cold, the train was packed and I had to sit next to someone. (#firstworldproblems – Ed!) This was made a million times worse by the fact that when I arrived in London it was really hot so I looked like a real plonker with my huge woollen coat on, and couldn't help but deciding that I was going to faint just about every two seconds. That was far too much drama for a Monday morning.
Anyway, fortunately there was a silver lining as I was going to be lucky enough to get to stay in one of our spanking new apartments in Banyan Wharf, located in the fabulous Old Street/Islington area. Now, if you read my last review (which I seriously hope you did!) you'll remember that I mentioned The City as being one of my favourite areas. And well, Old Street and the surrounding area really is my absolute favourite area of London. It's where I started my London journey and where I had some of my best times.
So definitely don't be put off by any hearsay or preconceived ideas that someone may have put into your head – there's just so much to see, from some of the most amazing independent art galleries to fabulous little book shops. Then there are the brilliant, cool bars, restaurants and cafes; definitely some of the best in London and they're right on your doorstep!
Right. Now back to the apartments.
The building itself is stunning. It's based on a Banyan Tree with various levels surrounding a gorgeous courtyard. I was blown away before I'd even got inside! I lost my sense of direction for a bit and got confused with the entrances, but once you bother (unlike me) to read the signs properly it all becomes very clear!
The lobby is gorgeous with an industrial feel having polished concrete floors and dark wooden accents…something I'm very into at the moment, and I've been trying (and failing) to achieve this in my house. So Banyan Wharf had already accumulated loads of Brownie points in my eyes as I ventured off to explore the apartment. "WOW" I said to myself when I opened the door, its huge, modern and light! Just perfect.
There are windows all over the place so if you're somewhat of an exhibitionist then you'll probably need to remember to put the blinds down before hopping into the shower and realising, after its too late, that you've forgotten your towel which is back in the living room. That didn't happen to me, promise…
Ok, that did happen. J
The apartment has everything you could need to make yourself at home, with plush modern appliances, quality utensils and crockery, to an extra-comfortable bed.
The transport links are impeccable and you can venture into The City or central London just so easily by either bus or tube. Personally I prefer the bus from this area of London as you get to see some really gorgeous places along the way. When I lived near Old Street I used to walk into the centre quite often. It's a really lovely walk and you get to go through pretty areas like Clerkenwell and Holborn. You can even choose to walk along the river if a real leg stretch is what you're after!
Overall, for me these apartments would make a great choice for both business and leisure, as there are just so many awesome opportunities to get out and see the real London are right on your doorstep!
If you're planning a trip to visit the UK, Prestige Apartments has a wide range of serviced apartments and vacation rentals on offer in London. We'll have something to suit all budgets and group sizes so why not consider staying in a serviced apartment this year? Just get in touch with our friendly sales team and they'll help you to choose your perfect 'home from home'. 
TEL: +44 20 7704 6514 or EMAIL: sales@prestigeapartments.co.uk
If you liked this why not connect with me on linkedin or read some of my other blogs.
---
Share this post
---