How Our Serviced Apartments Offer a Royal Service
Friday April 3, 2015 by Marietjie Snyman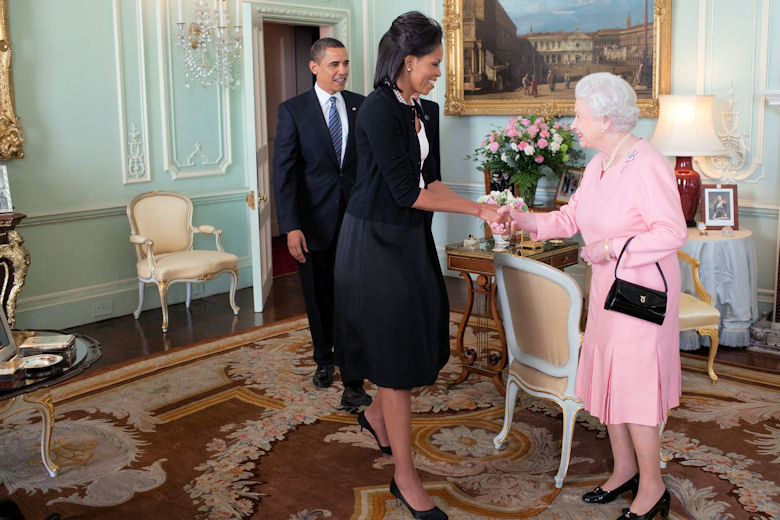 Whether you're booking an awesome 2 weeks away with the family, a romantic city break or a business trip – I think we'd all agree that for most of us, service and value for money would be right up there as two of our foremost considerations. These days great service is nothing less than expected and quite rightly so…
"I've learned that people will forget what you said, people will forget what you did, but people will never forget how you made them feel." - Maya Angelou
Well said, Maya…and at Prestige Apartments we pride ourselves on making our guests feel special, on providing the levels of personal service that our guests have come to expect and indeed, deserve! Here at Prestige we're of the opinion that happy guests make a happy team…and again, don't you think we have a point?
Great apartments. Even better service. Our MD Alex Wood coined this phrase as a way of reminding ourselves that simply providing you with the right serviced apartment at the right price is not enough. It's all about you getting the service you need from the moment you contact us until you're back in the comfort of your own home.
So regardless of whether you're staying in a palatial 4 bed penthouse apartment or simple studio accommodation, when you stay with us, you can expect…
A Royal welcome
We'll roll out the red carpet…
Unlike some booking agencies, we won't forget about you after we've confirmed your booking.
We'll arrange your arrival for you and tailor it to meet your needs.  Would you like some pre-selected food and drinks ready for you when you arrive? We can arrange that, no problem. Perhaps you'd prefer to see a friendly face on arrival? Our meet and greet service could be the perfect solution. Maybe you'd like to take a swish Merc from the airport instead of the train? Whichever method you choose we'll ensure that it's a smooth process. And don't forget we're happy to help arrange your return transfers too.There'll be no need to stress about that either! Nothing is too much trouble for us.
Rooms fit for a King
From perfectly petite to positively palatial…
Whatever the nature of your trip we'll have a serviced apartment that'll suit your needs. We don't believe in one-size-fits-all, and unlike some hotels we definitely won't expect you to have a take away dinner on the edge of your bed in a cramped bedroom. Our apartments are on average one third more spacious than an equivalent hotel room, and they almost always come with fully fitted kitchens and often even a dishwasher! We also won't make you pay for wifi – yes, it's all included as standard. See our handy diagram to make the size comparisons for yourself. And just like the Queen, there'll be no need to fret about the household bills – they're all paid for.
Weekly housekeeping is included and a welcome pack is waiting for you on arrival.Booking with us, we've got it all covered.


Waited on hand and foot
Ok, time to confess: there are no footmen…
But who needs them anyway? We know our stuff. So if you doneed anything, don't worry about the butler, just ask us. And if we still don't know, we'll find out for you!
Have a look at our NEW and exciting Additional Services page:
http://www.prestigeapartments.co.uk/other-services/added-extras
You'll find loads of useful information on all sorts of extra services: things like airport transfers, Zipcar (a really useful car club), food delivery services, travel tickets and even at home spa treatments. And the good news is that it's being updated all the time so keep a look out for our new arrivals throughout the year.  We always go the extra mile for our guests and we're contactable 24 hours a day!
So give us a call for a prestigious (one could almost say Royal) experience!
Have you booked an apartments with us? Send me an email and tell me about your stay: marietjie@prestigeapartments.co.uk
If you're planning a trip to visit the UK, Prestige Apartments has a wide range of serviced apartments and vacation rentals on offer in London. We'll have something to suit all budgets and group sizes so why not consider staying in a serviced apartment this year? Just get in touch with our friendly sales team and they'll help you to choose your perfect family friendly apartment. 
TEL: +44 20 7704 6514 or EMAIL: sales@prestigeapartments.co.uk
---
Share this post
---