Elsa writes November news!
Friday October 31, 2014 by Elsa Wangsten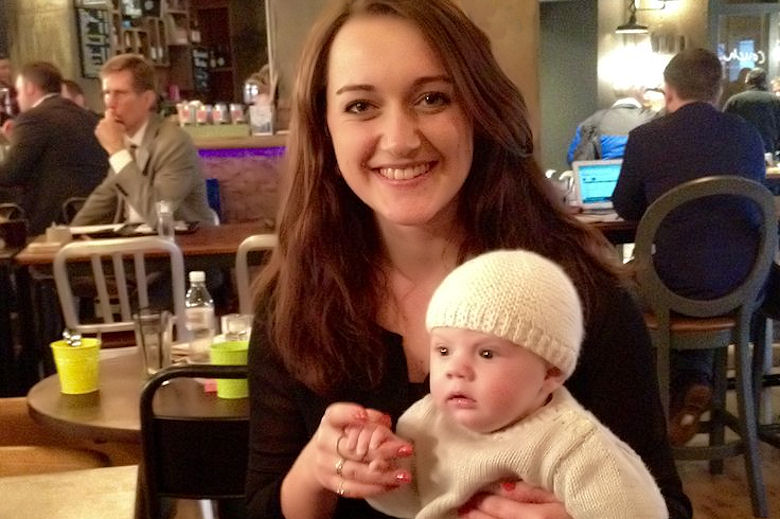 Elsa and Sonny get in a bonding session...
Well hello again!
So regular writer Marietjie is off enjoying some quiet time in the Cotswolds … (and perhaps a glass of wine or two by a fireplace?), and therefore she's been brave enough to put the responsibility on me to tell you what the Prestige ladies and I have been up to in the last month. And boy, have we been busy!
It's just been an extremely busy October but I guess that's what made it fly by so quickly. Can you believe it, there's less than two months until Christmas? Wow.
So here's a little summary of what we've been up to recently.
As you know, we love getting out and about and seeing our providers and their products in order to get a better idea of what we're offering our clients, and we've been particularly good this month catching up with old and new faces.
 Marietjie went to see Flemings Hotel in Mayfair where she met up with Nicole and viewed their amazing, luxury apartments and had a quick cocktail in their quirky bar! (watch this space folks, listings coming soon).
She also went to Vauxhall to meet with Annelisa from Plaza on the River to view their apartments and discuss upcoming rates. It's the first time that Marietjie has viewed this property and she says that its definitely worth your while to get a room with river views! On top of that she also headed over to Goodge Street to see Flying Butler's new Fitzrovia apartments. While catching up with Harj and Sherry, Portia and Emma from Big Red London arrived! She said it was lovely to catch up with everyone.
Also, do you remember that storm that hit the UK earlier this month? Well, Marietjie decided to head east on that particular day to meet up with Olga from StayCity to view their new Greenwich and Deptford Bridge locations. On her return we hear that the DLR swayed slightly too much and to use Marietjie's own words 'I'm too young to die', she had to jump off and make alternative travel arrangements to get back home! Ha ha…well, we're glad she made it back in one piece!
Her survival meant that she was able to accompany me to view SACO's new Gloucester Place apartments and meet up with the lovely ladies from SACO and also say a quick 'hello' to Mark on the way out. What lovely apartments in a great location - just minutes away form Marylebone and Baker Street and with Regents Park just around the corner – you really can't beat that!
We've also had some lovely office visitors this month. Clara from the Livingrooms group came to see us, and presented their three locations, as well as bringing some lovely cupcakes, which were much appreciated as always! We also had Sonata from Citadines pop in one afternoon (and again, bringing chocolates!) for a little catch-up.
And speaking of The Citadines. The winner of our Summer Snaps photo competition chose to stay at Citadines Trafalgar Square and when I headed over the morning before to drop in some treats (coz that's just how we roll here at Prestige, making sure are guests always feel extra welcome!), I squeezed in a little sneaky morning coffee and some gossip with Sonata. Nicky and I also scheduled in an afternoon with Ms S to view both the Citadines Barbican and St Mark's properties, at the latter of which we met up with the lovely and always friendly Gautam. Thanks again guys for taking the time to show us around, it was lovely seeing you and great to see the two properties!
As for boss Alex W, she sent herself off on an HBBA training course in Canary Wharf with the aim of learning to be a better manager. She tells us that there was quite a bit of psychology included in the course which she found very interesting, and that surprisingly she wasn't distracted or scared off by the fact that the course was held in a very high building (for those of you who don't know Alex as well as we do, the lady is a tiiiiny bit scared of heights...). During the course she also bumped into some of the Marlin team leaders as well as Hannah from Supercity, and tells us that it was nice to put a face to some names.
Last but not least, some of the Prestige girls (myself, Alex W and Alex G) headed North to see our Harriet in her home city of Sheffield and to meet her lovely children, Eva and her new little boy, Sonny. Check out some photos of our trip on Pinterest and make sure to read Alex G's little blog article of our adventure! 
Follow me on twitter: @ElsaWangsten
---
Share this post
---