THE BRITISH FILM FESTIVAL 2014
Thursday October 2, 2014 by Alex Wood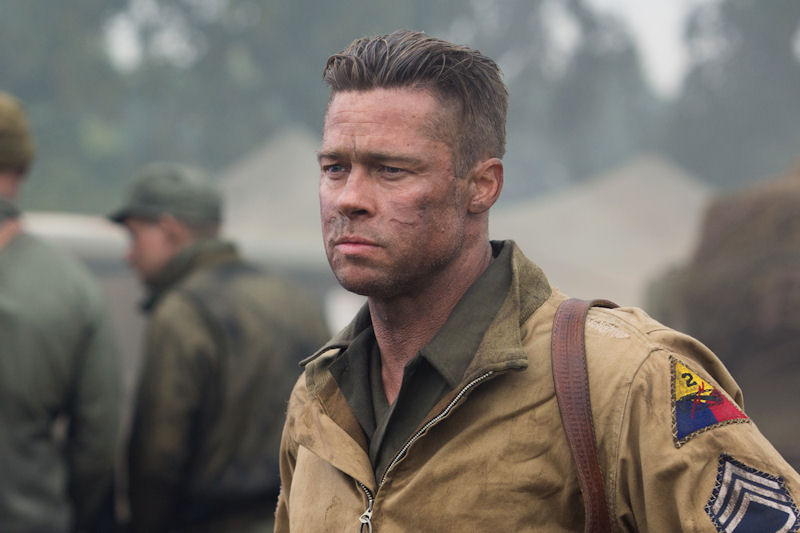 Brad staring moodily into the middle distance...
Whilst not quite as glamorous as it's European neighbours, the Cannes and Venice film festivals, the annual BFI London Film Festival is a bit more of a highbrow affair but still attracts a quite stellar line up and you can spot many a world famous celebrity on it's red carpets. 
The Festival screens more than 300 features, documentaries and short films from almost 50 countries. Now in its 58th year it's the undoubted highlight of London's cultural calendar during the month of October.
Although it'll be mainly focused around the British Film Institute building on the South Bank, there will be a total of 248 films showing at 17 great venues around London from 8th – 19th October.
Being such a showcase for world cinema this festival tends to focus on creativity, originality, vision and imagination and thus you'll find works by both established and emerging film-makers. And although the red carpet glamour of the big stars and their movies attracts the lions share of media attention, the festival also screens recently restored archive films (such as a newly restored version of The Tales of Hoffmann), and champions new discoveries, with a focus this year on 12 up and coming British directors.
There's also an extensive programme of industry events, public forums, education events, lectures, master classes and Q and A's with film-makers and film talent. This year in particular there's a collection of films about novelists, painters, poets and film-makers themselves which lays bare the creative process and even the lives of some of our artistic greats.
The opening and closing nights are the big star draws and this year doesn't disappoint. The Imitation Game, a dramatic portrayal of the life and work of Alan Turing (to find out more about this amazing man check out our Bletchley Park Blog), will open the festival and features some very famous faces. Cue man of the moment Benedict Cumberbatch and the ever beautiful Keira Knightley.
All good things have to come to an end though and this year's Festival will close with the European Premiere of Fury on Sunday 19 October at the Odeon Leicester Square. With Brad Pittconfirmed to attend this is bound to be a crowd pleaser!
Tickets are on sale now from the British Film Institute along with a full line up of the programme of events and screenings: https://whatson.bfi.org.uk/lff/
If you're planning to take part in the Film Festival by catching a movie, why not take a look at our South Bank Guide for more information on what to do and where to go in the BFI's local area. Prestige Apartments has some great serviced apartments and self catering flats on offer in both the South Bank and throughout London.
We have something to suit all budgets and group sizes so when you're making your Film Festival plans just get in touch with our friendly sales team for the latest special offers. Tel: 020 7704 6514 or email: sales@prestigeapartments.co.uk
YOUR TURN...Have we missed out your favourite South Bank spot? - Send me your suggestions on Facebook or Twitter (#PASholidays) and I'll put together all of the favorites throughout the year in a round up review post!
Follow me on twiter @alexwpas or on google+ +alexwood
---
Share this post
---