PAS TEAM NEWS - MAY 2014
Friday May 30, 2014 by Marietjie Snyman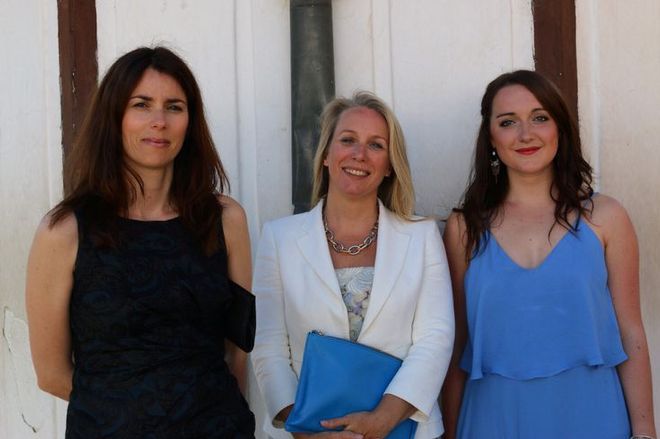 May has been quite a mad month for the team! Although we're always out and about socialising, May saw us leaving our London bubble and racking up some serious air miles!
I made a quick trip "home" to sunny South Africa to see my family, which was wonderful. 
Then (for me) it was straight on for the long awaited Arabian Travel Market in Dubai where I met up with Alex and Richard. It was a trip of many first's for me…read all about my experience here…
Next stop in the jet setting lifestyle of the Prestige team was to Budapest in Hungary for our colleague Kata's wedding.  Alex, Daisy, Elsa and Richard were lucky enough to attend. If you haven't already seen the photos take a peek here.
According to the group it was a beautiful ceremony and an even better reception (with plenty of Hungarian hospitality foisted on the foreign guests), and they were also able to fit in a couple of days of great sightseeing beforehand. Poor Richard had his hands full as I hear the girls almost got arrested after trying to capture that perfect photo moment from the (out of bounds) walls of Buda Castle. And rumour has it that the team busted some top moves on the dance floor at the reception too. Daisy was the star of the show with her swooping, diving moves.
Congratulations Kata, you made an absolutely beautiful bride and new hubby Csaba also looked very handsome. We know that you enjoyed your honeymoon in Egypt very much too, but now it really is time for a well earned break so welcome back!
Between all the madness Alex G also managed to squeeze in a quick trip to Dublin to meet with a client and meet the providers. Watch this space for more details on our newest Irish properties!
Next however, came a very sad farewell. Our fave Sheffield gal Harriet went off on her second maternity leave. To celebrate, commiserate, drown our sorrows and say our (hopefully only temporary) goodbye's we went to The Arch in Great Cumberland Place (Marble Arch) forchampers and afternoon tea. With it being such a busy month it was really nice to be able to all gather together in the same room enjoying some bubbles and sandwiches, and tea and cakes and catching up on old times. We wish you the very best of luck with your new arrival Harriet. And we can't wait to meet your new little man.
Being a member of the HBAA has many benefits and one of them is being able to attend various training courses and seminars. I was fortunate enough to attend my first seminar on " How to Win Business through Social Media". It was most interesting and nice to bump into the Globe team there too!
Elsa and I also made time to go and view The Harrington in South Kensington, where it was lovely to meet Carlos and Fred. These apartments have such a great location and so we're really looking forward to going to see them again after their refurb.
Our fave Saco person also popped in for a visit – it's always great to see Mark and he inevitably brings us gorgeous goodies! Thank you Mark – we appreciate it! We unfortunately missed out on their agent's evening for the new Covent Garden property but we hope to be viewing these apparently amazing apartments very soon.
We're currently very busy with summer and post-ATM enquiries and getting the new back end system in place.  The team's not only looking forward to a great summer…we also can't wait to share our brand new website (nearing the final phase of its development) with you, and we hope to have more details to give you on this very soon!
It's good to be back in Blighty. Now bring on Summer!
Marietjie & The PAS team
---
Share this post
---