NEW PAS GIRL NICKY...TELLS ALL ABOUT HER 1ST MONTH IN THE INDUSTRY!
Friday May 30, 2014 by Marietjie Snyman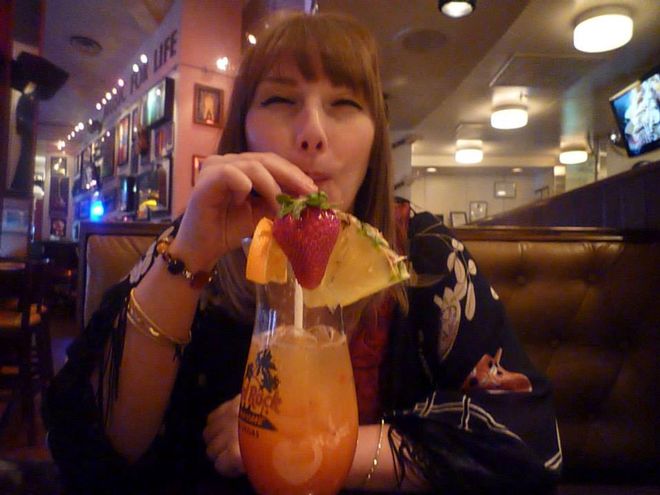 So Nicky, you've been a Prestige Girl for about a month now – we're all dying to know what you think about the industry (erm…us).
Marietjie: So Nicky, tell us a bit more about your previous job…
Nicky: I've worked in recording studios for years, about 14 in all, and started at Mayfair in Primrose Hill, went on to Olympic in Barnes, then Abbey Road Studios and Metropolis in Chiswick.
Having done it for so long and it being a very 24/7 industry, I felt it was time for a change and to try some new things out there.
M: So I know its early days but how are you finding the industry so far?
N: So far so good, everyone's very friendly!
M: Did you know what a serviced apartment was before starting with Prestige Apartments?
N: I did, yes, I'd stayed at a couple before in the UK and abroad.  I was amazed at what a big industry it is and thought about some of the beautiful blocks you see in London and wondered who lives in those and are they serviced apartments? And we get to look around lots of fantastic places!
M: What do you love most about your job? And you're allowed to say 'the team'…hehe!
N: Yes, the prestige team are lovely, so friendly and you've made me feel very welcome, as apart from bookings experience I'm a complete novice to this industry.
M: Now that you've been out and about and viewed some apartments…which one did you like the best and wanted to move into yourself?
N: I was shown a lovely 2 bed apartment at The Apartments Chelsea by Emily, which was so quiet and the décor was beautiful. I could happily live there and we book their apartments frequently.
M: Where were you born and brought up?
N: Long Eaton, between Nottingham and Derby.
M: Which city you would like to visit?
N: I would love to see more of America as my maiden visit was a week in Las Vegas which was amazing.  I didn't expect it to be so beautiful, with amazing skies and landscapes and of course the Elvis impersonators! The shows, cocktails and casinos were also fab.
I think later this year I would like to go to California to see San Francisco and LA, definitely.  
M: What did you want to be when you grow up?
N: Well I haven't grown up yet really, but when I was a kid I wanted to be the guitarist in The Cramps, or wake up as Bridget Bardot (in her prime that is)!
Oh really, so what's your fave music then? Or movie, if you have just one?
I'm into Rock and Indie Rock mainly, so The Who, Kiss and Alice Cooper as staples, through to the Smashing Pumpkins, The Duke Spirit, Smith Westerns and Unknown Mortal Orchestra!
Films would probably be Withnail and I, Fear and loathing in Las Vegas and maybe Stir Crazy, but really there are too many to choose.
M: We love our pets here in the office…so are you a cat or a dog person?
N:Both! I have 2 massive, weird cats called Bobby and Orville.
M: Do you have a hobby?
N: I used to ride horses in competition. I play the drums too, but mostly now it's going to the theatre, gigs, comedy clubs and oh yeah, my new favourite hobby is DIY!! As a house owner with no restrictions it's pretty addictive (laughs).
M: So finally…go on then, we're all a bit strange here – share your strangeness!
N: I used to be the drummer in The Tesco Chain Store Managers (the studio band at Olympic).
I'm known for spending hours in the "Forbidden Planet" shops – geek heaven!
Oh and….I…was also a stripper at the Pink Pony Inn (pauses)……..No, not really! (laughs) But that would have got more attention hahaha! J
Welcome to the PAS team Nicky! 
---
Share this post
---