5 Top Tips For A City Break In Manchester
Friday May 16, 2014 by Alex Wood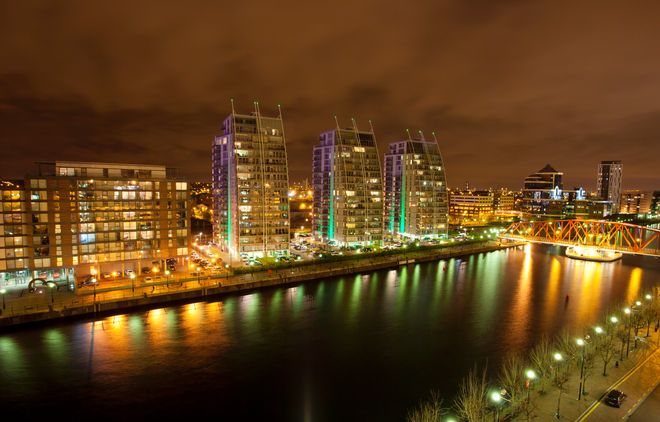 It's famous for its football, and of course, we're all mad for that Manc music...and yes, everyone just loves those cute canals. But there's so much more to Manchester!
So we thought we'd dig a bit deeper and give you our 5 top tips to make the most out of your stay in a serviced apartment in this brilliant city.
This museum is dedicated to telling a 200-year tale of that much maligned species, the British working classes. Interactive exhibits bring political history to life and Manchester is rightly proud of the museum - this is a city that has seen more than its fair share of political reform, and the story of British politics is often a Mancunian one (the city is the birthplace of socialism, universal suffrage and the global co-operative movement; it's also where Marx and Engels drafted the Communist Manifesto).
Although most serviced apartments provide full kitchen facilities you're not always going to want to cook.  Always in the list of top UK restaurants is The French by Simon Rogan. The Mancunian baby sister to his double Michelin starred L'Enclume in Cartmel, is housed in the heavily revamped historic dining room of The French at The Midland Hotel. You'll feel like an old fashioned movie star dining in this opulent restaurant but the food is bang up to date using only the very best seasonal produce available grown on dedicated farms.
3. SUPPORT ONE (OR BOTH) OF MANCHESTER'S FINEST FOOTBALL TEAMS...AND NO, WE'RE NOT TALKING ABOUT SALFORD CITY! NOT YET, ANYWAY...
The fans of United and City are well catered for with tours, museums and of course the obligatory shops, selling the latest strip. Both clubs offer popular stadium tours where you can trot down the players' tunnel and get a behind the scenes glimpse of life at these legendary football clubs. 
And of course no devoted football fan should miss the National Football Museum, which holds both the FIFA and FA collections, including the Jules Rimet trophy won by England in THAT World Cup final (1966, if you must ask), while changing exhibitions will add interest to permanent displays.
Manchester United Stadium Tour
Manchester City Stadium Tour
Get a completely different look at Manchester and experience life on the canals as you journey around the famous Cheshire Ring. This circular canal holiday cruising route is a great way to see the countryside of Cheshire, together with some of our finest towns and cities.
As the name The Lowry Arts Centre might suggest, this landmark waterside building at Salford Quays houses an extensive collection of LS Lowry's art. Lowry is only half of the story, however, as the centre also brings together an impressive variety of visual and performing arts. As well as a changing programme of painting, sculpture and photography exhibitions, the steel-clad wonder has also hosted more award-winning theatre productions than any other regional venue. Its two theatres also host blockbuster musicals, dance, opera, comedy, ballet, jazz and folk.
If you take a trip up north our sales team can help you find a great serviced apartment to stay in during your trip.  Just give us a call on 00 44 20 7704 6514 or email: sales@prestigeapartments.co.uk
YOUR TURN...
Do you have a top tip for Manchester - let me know by nominating your favorite on Facebook orTwitter (#PASholidays) and I'll put together all of the favorites throughout the year in a round up review post!
---
Share this post
---