Birminghams Treasure Trove Of Attractions
Monday March 31, 2014 by Alex Wood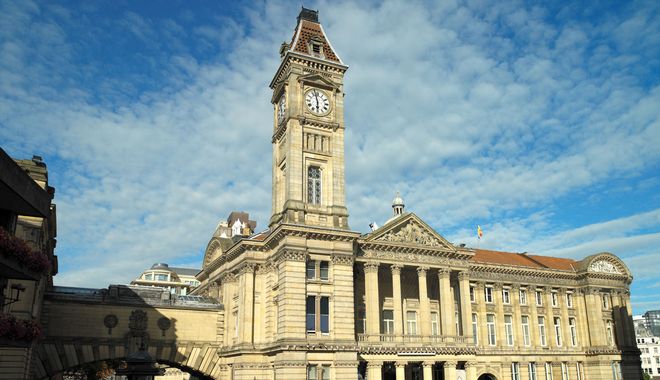 Birmingham's brilliant Museum and Art Gallery is situated right at the heart of the city on Chamberlain Square. The best way to access it is via the town centre from where you'll follow the sweeping steps up onto Victoria Square and past some of Birmingham's most iconic listed buildings (such as the Council House and Town Hall), through to lovely Chamberlain Square itself.
The big draw here is undoubtedly the unrivalled collection of Pre-Raphaelite art. There are over 2000 paintings and objects from Pre-Raphaelite artists including the big hitters of the genre, John Everett Millais, Dante Gabriel Rossetti, Ford Madox Brown and Edward Burne-Jones. This fascinating period (and the even more intimate minglings and personalities behind the group) is responsible for providing us with some of the most intricate and detailed works ever produced. Some of these beautiful works are housed at the Museum Collection Centre but there's still plenty to see.
Don't forget however, that this is a museum as well, and therefore is in posession of many archaeological collections, including a permanent display of the treasures of the Staffordshire Hoard - the largest hoard of Anglo Saxon Gold ever found! You can view the star pieces via an interactive display and for the kids, there's even the chance to unleash their inner warrior/shieldmaiden by wielding a replica sword.
The Museum and Gallery may be housed in a very impressive Victorian building but don't let the old fashioned appearance fool you - this is a very modern museum. Throughout the year there are a series of temporary exhibitions showcasing contemporary art such as 'New Art West Midlands' for example - an exhibition showing new work by some of the best artists graduating from art schools in the region, and 'Grayson Perry: The Vanity of Small Differences' - a series of six tapestries exploring the artist's fascination with taste and telling a story of class mobility.
OUR TOP TIP: HAVE LUNCH AT THE GRADE II-LISTED EDWARDIAN TEA ROOM - IT CAN BE CROWDED BUT THE FOOD IS GOOD AND THE SURROUNDINGS AMAZING!
Take a look at our Birmingham City Guide for more tips and hints on what to do and where to visit in this amazing city...
Planning a trip to Visit Birmingham's treasures? Contact our sales team in regards to booking a luxury serviced apartment in Birmingham
Tel: 020 7704 6514 or email: sales@prestigeapartments.co.uk
---
Share this post
---