BRUM...BRUM...BIRMINGHAM!
Thursday March 27, 2014 by Marietjie Snyman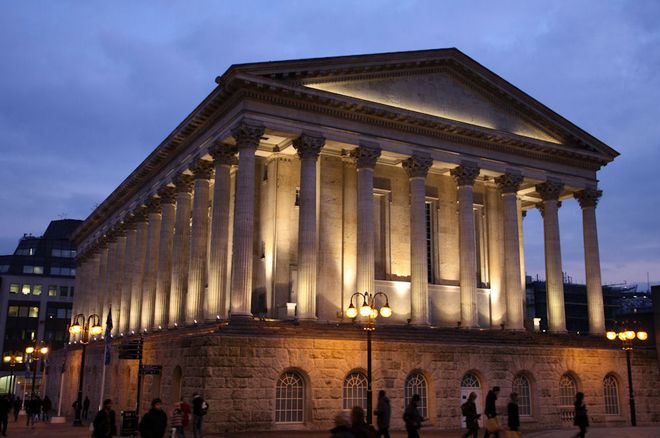 And so, with a full day ahead of me, absolutely jam packed with appointments to meet our Birmingham serviced apartment providers, I headed to Euston!
Lucky me…with the train due to depart at 9:03, for once I'm early and there's time to get coffee…and no cancellations either. Mmmm. Could this be a sign of a trip that might actually go according to plan?
Ok, so…the train leaves Euston station and in less than an hour 25 I'll be in the Midlands. Time enough then to look through the day's appointments and get myself organised! Errmm…actually, time was spent tweeting, facebook-ing and catching up on world news…i.e Daily Mail celeb scandals! Editor – why am I not remotely surprised Bridget-tjie?
My train pulled into Birmingham's New Street Station and for the next 24 hours I'm going to get to be a Brummie!
I noticed that there was quite a bit of work going on in the station itself – and when I left the platform there were no barriers but temporary desks with ticket inspectors instead.  For a second it felt like I was at Heathrow about to go on holiday and passing through border control. Best not to embarrass myself by trying to do the accent then!
With my map, phone & bag in hand I headed over to Premier Apartments where I'd be staying for the night.  Minutes later, and not getting lost (now there's a first – Ed), I arrived and briefly met the lovely Claire (General Manager) to drop my bag and head out for the day.
Being a virgin Brummie I wasn't quite sure what to expect and where to go, I thought I might have rely on a couple of cab drivers! In today's digital age I just love my iPhone & iPad andcouldn't live without them…but I'm also still very happy to follow a printed map – 'cause that's how I roll!
Walking to my first and second appointments I breathed a metaphorical sigh of relief, as navigating the streets of Birmingham is actually dead easy…and the people are really friendly too! Passed the pretty canals, The Mailbox and eventually ended up in front of the very impressive Library of Birmingham (WOW!)…looking at my watch…I had one more appointment before a (short) lunch break. Yay!
So Lunch Time…and I've somehow managed to find myself in the Bullring centre. How did that happen? (very dangerous for the wallet!) The place is buzzing though, and the sun was out! So I grabbed a sandwich (and a RedBull – there seems to be a theme emerging here doesn't there!), and found myself a sunny spot to sit and admire St Martin's Church in front of me, and to my left the lovely Selfridges Building.  (Mmmm, Tempted…Go back to work or go shopping? Easy – back to work!)
Back on the clock I finished off my last couple of appointments in good time and headed back to my apartment for the night…my poor feet needed a rest!
Back at Premier I threw open the juliette balcony doors and took in my surroundings.  I was staying in a very spacious 1 bed apartment just a few minutes walk from the Bullring, the station, the Birmingham Hippodrome, Chinatown and a few other tourist attractions. A very convenient location.
A quick snoop around later (remind me not to have her round – Ed), and I was happy to report that the apartment has everything you'll need. Reception is open daily, there's paid parking available, and for any late night snack attacks there's also a convenient shop next to the apartment building.With a minimum stay of just one night these apartments are perfect for just about any length of stay and make such a good base to see Brum.  The internet speed is also not bad but do note that there is a charge for this. (Thank you however, for my FREE, yes FREE internet, Claire)
Having been invited to an event just around the corner (A Burns Supper with StayBridge Suites), Claire and I met for a quick coffee and a general girly chat about the industry, after which we somehow made our way to Staybridge Suites via the Bullring. A couple (ha ha…ha ha ha ha! – Ed) of glasses of wine and some haggis later, I finally made my way back to the apartment!
Long day…tired feet…I get into my comfy bed and its so quiet…within no time I'm fast asleep…and experiencing first hand that home from home feeling that Premier promises!
Shock horror, my alarm goes off really early – I remember I have a train to catch to Scotland! Aaargh…yawn!
How many glasses of wine did I have last night?...it might have been one too many. (Ed – I'm not even gonna say it…) I quickly packed my bag and made myself presentable. Check out couldn't have been simpler: just close the door behind you and drop the keys at reception.
Minutes later I'm at New Street –  and with a tiny bit of time to spare I grabbed some essential snacks from M&S…i.e DIET COKE. 
So I crossed the new "Birmingham Border Control" and found my platform. Next stop Edinburgh (Yay).
I do hope I'll be able to go back to Birmingham soon. I really enjoyed this vibrant city! The accents, architecture and shopping stood out for me – but I'm absolutely sure it offers a whole lot more!
Having now viewed Premier Apartments Birmingham, London and Manchester, I really hope to see Premier apartments Bristol, Liverpool, Newcastle and Nottingham very soon!
Thank you Premier Birmingham – I had a brilliant (and really comfortable) stay! :)
Follow me on twitter @MarietjiePAS
Have a look at my Pinterest board
---
Share this post
---