PAS TEAM NEWS - JANUARY & FEBRUARY 2014
Monday March 3, 2014 by Marietjie Snyman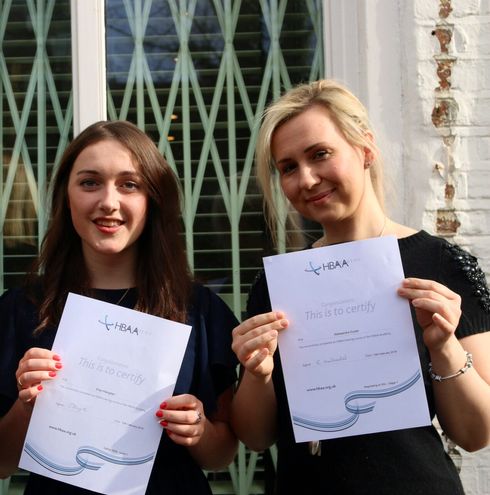 We joined the HBAA and attended our first annual HBAA dinner!  Alex G, Elsa & Harriet also attended their first HBAA training courses.
Treat's-r-us…The Prestige Girls enjoyed a night out as "dancing queens" at the theatre…where we were asked to "Take a chance on me" by boss Alex W. She's only been to see it three times!  Mamma Mia! Don't tell me you already guessed!  We had a great night and we'd thoroughlyrecommend it!
And despite our busy schedule we also managed to go and check out some fab frocks at London Fashion Weekend!
Racking up some serious miles:
Elsa made the train journey to Cheltenham in preparation for the Cheltenham Festival. While there she met up with Bliss Apartments and Room B and I've been told that she'll definitely be going back for further exploration, so it must have been pretty darn good. Read all about her trip here…
Road-tripping...Alex G and myself went along to meet Aneal from HOF at their new 100 Kings Road Apartments in Reading - Top Apartments! We made a day of it and also visited all our providers in Farnborough and popped in to see the Berkshire Rooms ladies! 
Harriet toured Wales visiting Cardiff and Swansea with her family, proving during the course of her journey just how child-friendly serviced apartments are! Thank you to A Space in the City for letting her "crash" in their serviced apartments! Read all about her adventures here…
Marietjie (that's me) went off to Birmingham for 1 night where I stayed with Premier Apartments in a really great location near to The Bullring and all that shopping!  Being a massive fan of everything Scottish I ventured further northwards to meet some friendly faces and enjoy a memorable Burns Supper.  My first stop was Edinburgh, where I stayed with Dreamhouse Apartments and met with our lovely providers!  I had so much fun in this lovely city - read all about it here…
My second stop was in Glasgow where I finally got to meet the Dream(house) Girls! And my final stop was in sunny Aberdeen…where even though I was short on time I managed to meet all of our providers, have a sneaky cocktail or two (HIC!) with Debra from The Spires, and even managed a very comfy night's rest with Apple Apartments!
We also made it to the Business Travel Show – where it was good to catch up with all the usual suspects and of course also at the "after party"! There were two Very Fragile Heads here in the office the next day, however I won't name and shame them…#neverdrinkingagain.
Face to face…
Thank you Clarendon Apartments for inviting us along to your agent night at Berwick Street. Elsa & Kata loved the apartments and also couldn't stop raving about the entertainment and food the next day!
Another big Thank You to Priti for showing us around Ascott Mayfair and Citadines Prestige Holborn.
Alex W and Elsa popped along to The Apartments by The Sloane Club agent night – They were impressed by these very unique apartments and by the unbeatable location: here are some pics!
Very excitedly myself and Alex W went to view Cheval Three Quays - here's the evidence – just can't wait for these apartments to open! Well done Elsa & Harriet for already taking a couple of bookings and it's not even open yet!
We are ladies, we lunch. This time at Nobu Park Lane with Lynn from Metropolitan Apartments London by COMO – we had some seriously good food!  We're available anytime Lynn, just let us know! And thank you once again.
I had a double date with Apple Apartments The Strand and Premier Apartments London on Valentine 's Day! Oh, that's just me, I'm so popular! Two very different properties and locations but very impressed with both…there'll be more about these two visits in later newsletters!
And last but not least, we went along to the launch of Flying Butler's new Kingston property.Amazing river views and as always it was great to catch up with the team!
So that's all of our news for now! Get in touch with your own news or tell us about any upcoming events!
See you around!
Marietjie & The PAS team! 
---
Share this post
---