PAS TEAM NEWS - JUNE 2014
Monday June 30, 2014 by Marietjie Snyman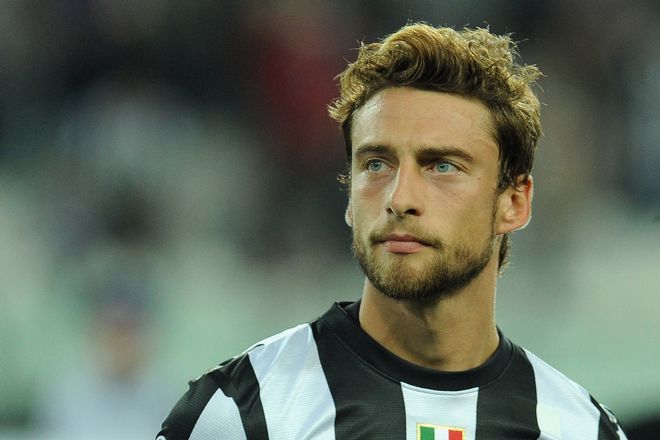 Well the long anticipated month of June has finally arrived! British summertime has been very good to us so far, so long may it continue despite dire forebodings from some of the meteorological community!
And of course, being an office full of girls we've really been enjoying watching the World Cup football matches. All those amazing men! Italian midfielder Claudio Marchisio (above) being one of our faves!
And with me hailing from South Africa I should know my sport, but actually I'm very fortunate to have Elsa around who's been patiently explaining the seemingly rather complex rules of football. It's a real shame that England went out so early (along with other high profile failures in Spain, Portugal and Italy) but we'll keep watching regardless. I mean to say, 22 men in great physical shape, running around after a ball…I can think of worse ways to spend 90 minutes!
It's also Wimbledon time again, and even though it seems like only the other day that Andy sent us into ecstasy, we're still all overexcited about it. It's such a good excuse to have strawberries and cream here in the office and take the occasional peek at the TV. (to Boss Alex W….it really is only occasional peeks….promise!)
It's now been a year since myself, Elsa and Kata joined the PAS family. Wow, time really does fly when you're having fun!  That year's been filled with so many awesome highs that we're definitely looking forward to the next one.
Being an "international" office, we get the opportunity to enjoy and celebrate different cultures, and Elsa, our favourite Swede, got the whole office involved in celebrating "midsommar"...which would explain why we're pictured wearing traditional Swedish headgear!
"Apart from Christmas, midsommar is the most important holiday in the Swedish calendar. And for some, actually the most important. The successful midsommer never-ending-lunch-party formula involves flowers in your hair, dancing around a pole, singing songs while drinking unsweetened, flavoured schnapps and downing a whole load of pickled herring, still served with delightful new potatoes, chives and sour cream."  Here's Elsa having fun in Hyde Park…
Our two Alex's went along to view the new Cheval Harrington Court Apartments . They had a look around and enjoyed a glass or two of champers on the rooftop terrace (on a perfect summers day!) with the very charming Paul from Cheval Residences. Alex G also mentioned that there were some yummy posh snacks – really tasty! So Thank You Very Much for the invite, Cheval Team!
Thank you also to the lovely girls of Park Hill Serviced Apartments from Aberdeen for coming in to visit us! We had such a lovely chat with Louise and Julie. We're hoping to go and repay the girls' visit soon and enjoy a night out with them. Oh, and yes of course, view their beautiful apartments! Thank you again for the chocolates, girls.
I went along to the OVAL Kia (home to Surrey Country Club) to attend an HBAA course in Account Management.  What a great venue! I really enjoyed the day, met some lovely people and learned a lot into the bargain. We were also lucky enough to get a tour of the venue including the players changing room. Drool, wink, wink!
I took a day out of the office and visited some of our Maidenhead and Reading properties.  Read my two selected apartment reviews here: A castle in Reading & M in M. A big Thank You to Louisa from ESA for driving me around and showing me lovely Maidenhead.
Some Holiday Fun…
Daisy went to Bulgaria to visit her family and enjoy some time on Varna's beautiful beaches. Alex W took some time out on a yoga retreat near Granada (which we're all  very jealous about, but it was well deserved!) and afterwards met Richard in Barcelona for a couple of days where they celebrated the Festival of Saint Juan.  And finally Nicky spent some time in La Belle France! 
Happy Birthday Nicky – We hope you had a lovely day and got spoilt rotten.
Alex W and Richard also celebrated their 6th Wedding Anniversary - Here's the happy couple...
And last but definitely not least, massive Congratulations to Harriet, Tom and Eva who welcomed Sonny Otis into their ever expanding family. Mum and baby are doing very well and we're all looking forward to meeting Sonny very soon!
Next up, it can't get hotter than July! Bring on those long, hot summer days and nights!
Marietjie & The PAS team
---
Share this post
---