JULY PAS TEAM NEWS
Wednesday July 30, 2014 by Marietjie Snyman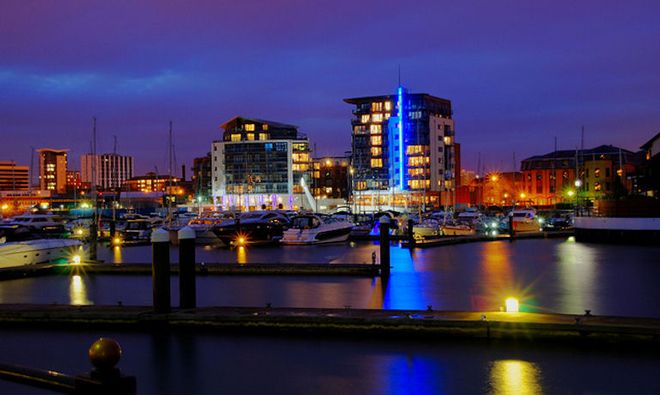 Despite the relentless English heat (there's a sentence I never thought I'd use), we've been keeping calm and carrying on here in the PAS office. We've resorted to regular ice cream treats to keep cool. It's a hard life!
Looking at the calendar we realised with some horror (mostly shock), that we're Halfway through Summer! And not to alarm any of you, but that's only 146 sleeps away from Christmas!
We kicked off July with a lovely team treat from the boss.  VERY excitedly a bunch of us toddled off to attend the Hampton Court Palace RHS preview evening. And what a great, fun night it turned out to be! Read Elsa's mad, Swedish style report on the printable parts of the evening's activities here…
Getting back to business, we've been out and about again, and have viewed quite a few apartments this month…
The lovely people at StayBridge Suites will be opening their new Vauxhall location in November this year and so I went and had a sneak peak at the works in progress…which got a big thumbs up from me! They're looking good. Thank you Emma, Anca and Timothy.
My next viewings were at Marlin City Docklands and Marlin Canary Wharf, and even though I've previously viewed both these locations it was still good (and necessary!) to refresh my somewhat ageing memory! Thanks for showing me around Francesca.
Great to catch up also, with Oyinda from Rated Apartments over a coffee and smoothie – I showed her around our apartments in Liverpool Street, 48 Bishopsgate. Anyone else fancying a peek, just give me a shout.
And after having spoken to Gosia from Nell Gwyn House on a regular basis, I thought that it was about time that I met her, so I popped in for a quick chat and to see some apartments! Reminded me what an absolutely great location this is.
And speaking of great locations, Saco recently opened their new London Bridge apartments, and so with the prospect of great views (and those all important drinks) on offer, Alex G and I jumped on the really quite hot tube and went to have a look. We had a good catch up session with the SACO team and enjoyed superb views of The Shard, London Eye and Big Ben. Told you it was another good one!
We need to thank Dolphin House Extended Stay for inviting us to "Spin The Wheel". We excitedly braved the hot tube to get to this superb event…and when Alex G took on the wheel it seemed inevitable that she would win big…and she did! Yet another prize, this time a spa day for two (I'm so jealous – trying to convince her to take me with her). While there we caught up with theDolphin ladies, and its always a pleasure girls! We also got to see some familiar industry faces, all the while enjoying mini hamburgers (they were so good!) and strawberry and ginger mocktails…yum yummie yum!
Alex G had another chance to get out and about (and mix business with pleasure) when she stayed in Southampton for a night with ESA apartments – A big thank you to Louise for arranging the stay. And she was a winner yet again with her marina views and very spacious two bed apartment. She's now telling us she wants to move to Southampton. Boss Alex W is NOT HAPPY.  Neither is Richard, who we think has a soft spot for her. (I might – Ed) Read all about her stay here…
Thank you Kim from Go Native for coming to visit us! The chocolates (as always) went down a treat! We're so looking forward to our September Go Native apartments tour…by night!
And so to Holidaying…
Alex W & Richard had a amazing diving holiday in Sharm-el-Sheik, where apparently they spotted hammerhead sharks in the blue at the back of Jackson?  Richard says it was hot…is 40 degrees really that hot? Don't exaggerate boy!
And lucky Elsa is currently in Sweden enjoying family time and spending time by the local lakes. She mentioned something about eating Elk steak before she left  - personally I'm not too sure about that!
As for the rest of us, the mad summer rush is still ongoing and we're being kept busy, but that's just the way we like it! 
Marietjie & The PAS team
---
Share this post
---