Our Top Tips For A Weekend Break In Liverpool
Friday July 25, 2014 by Alex Wood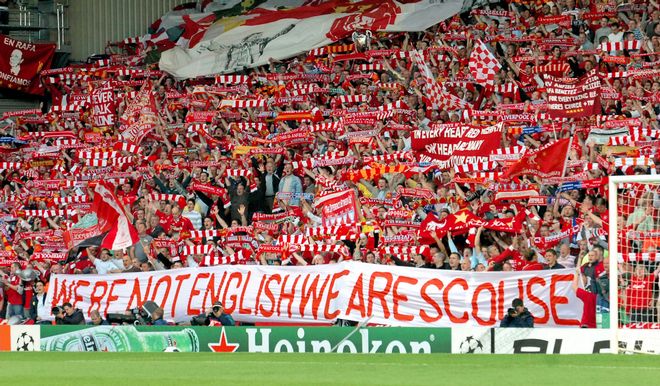 It's famous for its football, and of course, everyone knows Liverpool as being home to the Beatles and the Mersey Beat but there really is so much more to this surprising city! 
So if you're planning a weekend city break or have perhaps been relocated there for work, and want to dip into the essence of the city, we've put together our list of must-do's to give you a head start.
YOU HAVE JUST 4 HOURS:
So there's no time to waste! Best to get a little better acquainted quite quickly! And there's no better way to see the whole place than from above, so climb the steps (or take the lift) up the tower at Liverpool Cathedral. It's the biggest cathedral in the UK and the fifth largest in the whole world, so it's probably worth stopping off to appreciate the interior, too.  Check out those impressive stained glass windows while you're there as Liverpool Cathedral has approximately 1700 m² (over 18,000 feet²) of it, all from the 20th century. 
Next, head down to the Albert Dock, which opened in 1846 and which is the largest group of Grade I listed buildings in the UK, to get a feel of the history of the city. Visiting the Merseyside Maritime Museum, you'll learn of the city's fascinating past as the gateway to the rest of the world, its importance as a port, and its strong reliance on migrant workers and slave labour. 
PHEW, 24 HOURS:
If you've got a little more time to spend here then sports fans should certainly head to Liverpool FC's Anfield Stadium.  You'll get a chance to have exclusive access to one of the most famous and historic venue's in world sport: Anfield.   To feel the impact of the Anfield faithful as the players emerge from the tunnel of one the most successful clubs in English football has got to be worth the entry price alone.
And as if that wasn't enough excitement, the Liverpool FC Stadium Tour and The Beatles Story  have joined forces to offer not four, but two fab tours on one great ticket to ride, Rock'n'Goal.  So from Anfield you just jump onto the open tour bus which will take you directly to The Beatles Story at the Albert Dock. Along the way the route handily takes in some of the city centre's most historical sites, such as the famous Liver Buildings and the Liverpool War Museum.  Once at The Beatles Story, you'll learn how a four piece skiffle group were propelled to the dizzy heights of megastardom and fortune from their humble beginnings.
End your day on the river with a cruise on the legendary Ferry 'cross the Mersey for the best views of Liverpool's famous waterfront. 
AND FINALLY, 48 HOURS:
Liverpool's Chinatown was the first Chinatown to appear in the UK and is well worth a visit. In the year 2000 a Chinese Ceremonial Archway was constructed at the top of Nelson Street and this striking wooden and marble structure with a mixture of stunning gold, red, green and yellow(the Chinese Royal colour), has over 200 depictions of dragons. It was imported piece by piece from Shanghai and stands at 15m high – currently the largest in Europe.
Then, having done all of our previous suggestions, why not take the time to head out of town and down to the coast for some alternative modern art. Take the train from Liverpool Central Station down to Blundellsands and Crosby on a short 20 minute journey to Crosby Beach, where you'll find an in-water installation called Another Place by world famous artist Antony Gormley.  It's made up of 100 cast-iron, life-sized sculptures of people dotted around, heading nearly one kilometre out to sea. One heck of a creepy sight! Casts were all taken from the artists own body.
With its world class attractions, spectacular events, superb sporting arenas and unrivalled musical heritage, Liverpool is an ideal destination to visit and explore.  Scousers, as the locals are known, are famed for their sense of humour, and proud of it, so expect to have a giggle or two on your visit!  And what about where to stay?  Have the last laugh and book a serviced apartment!
Take a look at our Pinterest map board of recommended spots!
Prestige Apartments has a wide range of serviced apartments and vacation rental flats on offer around the UK.  We have something to suit all budgets and group sizes, so when you're planning a city break or relocating to Liverpool get in touch with our friendly sales team for the latest special offers.
Tel: 020 7704 6514 or email: sales@prestigeapartments.co.uk
YOUR TURN...
I know, I know…I've missed your favourite Liverpool attraction! – Send me your nominations on Facebook or Twitter (#PASholidays) and I'll put together all of the favorites throughout the year in a round up review post!
Follow me @alexwpas or +alexwood
---
Share this post
---