The Business Traveller's Technology Survival Guide
Friday July 11, 2014 by Marietjie Snyman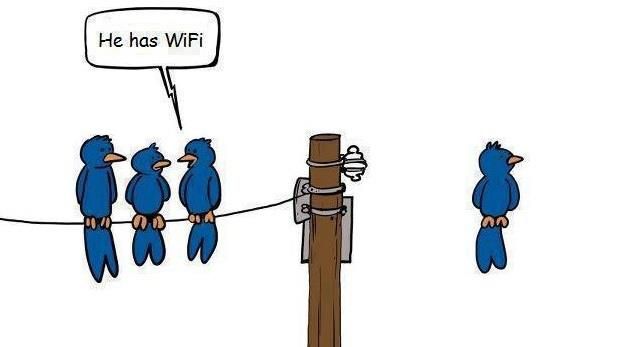 Travelling to far flung climes on business (all expenses paid!) may sound glamorous but sometimes it's just no fun at all! 
When you're away from your family or partner you can pretty much guarantee that it'll always be just at the moment you're trying to call home when you realise that your battery has died! And probably because you were using your phone to reply to an email/download your mobile boarding pass/update your expenses app/etc!
Well, we can't promise to take away all of the pain, but as a seasoned business traveler myself I've put together a list of gadgets that might make your life as a business traveler just that little bit more bearable:
TECHNOLOGY ORGANISATION SYSTEM
Firstly, you need to be able to find the gadgets that you've brought with you and make sure they've not been damaged in transit.  Cocoon Grid -it is a simple organization system made up of dozens of elastic bands that hold devices firmly to the inside case and is an invaluable piece of kit. There are many shapes and sizes to accommodate your various needs including a handy iPad version.
LUGGAGE TAG
OK, this may not strictly be classed as 'technology' but one of the many pet peeves to air travelers is trying to identify your luggage as it rolls along the pick-up belt along with 50 other identical bags. So if you want to be able to grab your gadgetry on arrival do it with a unique looking travel tag. It'll be far easier to see your bag as it rolls along the conveyer belt.  Just email Prestige Apartments to get one of our free bright orange tags so that you'll never miss your bag again.
UNIVERSAL PLUG ADAPTERS
These are essential for worldwide travelers to ensure that they're ready to plug in and charge up, no matter where in the world you're travelling to.  Many serviced apartments and hotels will provide these nowdays but it's still not guaranteed so make sure you bring your own just in case.
NOISE CANCELLING HEADPHONES
If you fly frequently (or even just have to get to work on the tube), you can't do much better than to invest in a good pair of headphones. Noise isolating headphones are great, but they can't match the best active noise cancelling pairs when it comes to zapping that rumbling drone of engine noise or indeed the screaming baby in the row behind you!  There are many options out there in the marketplace but my pick of the bunch are the Bose QuietComfort in-ear headphones. And no, Bose didn't tell me to say that!
VIDEO STREAMER
Business doesn't have to be "all business" and although most serviced apartments will have TV's with at least the basic channels, it's a good idea to bring your own favorite shows with you to watch just in case. How to view the shows onto the apartment TV's though? Simple! Google Chromecast is a cheap, USB-based device that allows you to stream video content directly from your laptop or smartphone over Wi-Fi connections for quick and easy TV or movie viewing. It plugs into most modern TV's equipped with USB ports, but remember that it will need your smartphone on hand to act as the remote control.
PORTABLE CHARGERS
All of the technology in the world won't help when your phone runs out of juice, so the most essential bit of kit has to be the power monkey.  There are various options from solar powered to battery powered, but they generally don't come cheap and can be quite bulky.  If you want a more compact, lightweight option to keep with you on the go, then the Innergie PocketCell is possibly the way to go.
SERVICED APARTMENTS
BECAUSE SERVICED APARTMENTS WERE ORIGINALLY AIMED SQUARELY AT THE CORPORATE HOUSING MARKET, THEY TEND TO STICK TO THIS ETHOS TO THE CURRENT DAY AND OFFER WHAT THE BUSINESS TRAVELLER NEEDS, WHICH IN TECH TERMS MOSTLY MEANS UNLIMITED, FREE WIFI!  THIS MEANS THAT YOU CAN TAKE ADVANTAGE OF THE TECHNOLOGY ON OFFER IN THE APARTMENTS TO MAKE THE MOST OF THE TECHNOLOGY YOU'VE ALREADY BROUGHT WITH YOU.
PRESTIGE APARTMENTS HAS A WIDE RANGE OF SERVICED APARTMENTS AND SELF CATERING FLATS ON OFFER AROUND THE UK.  WE HAVE SOMETHING TO SUIT ALL BUDGETS AND GROUP SIZES SO WHEN YOU'RE PLANNING A CITY BREAK TO EDINBURGH GET IN TOUCH WITH OUR FRIENDLY SALES TEAM FOR THE LATEST SPECIAL OFFERS.
TEL: 020 7704 6514 OR EMAIL: SALES@PRESTIGEAPARTMENTS.CO.UK 
YOUR TURN...
I'm sure I've missed something you would consider essential! – Send me your nominations on Facebook or Twitter (#PASholidays) and I'll put together all of the favorites throughout the year in a round up review post!
Follow me on Twitter: @alexwpas 
---
Share this post
---