Best Cycle Cities In The UK
Friday July 4, 2014 by Alex Wood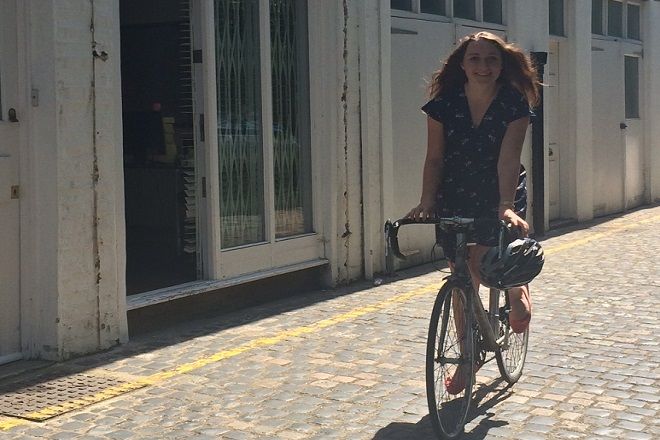 With 'The Grand Depart' due to kick off in Leeds this weekend for the start of the Tour de Francewe're getting very excited about all things 'bicycle' related here in the Prestige Office.
Cycling is one of the sports that we in the UK seem to do well at and thanks to our Olympic and Tour successes in the past few years there's been an uptake in cycling across the nation. Many more people are now cycling to work and lots of cities are encouraging this healthy trend with cycle schemes. If you're interested in joining in the cycle fun during your stay in the UK and view city life from a different angle we've put together a list of cities with cycle schemes to inspire you!
LONDON
The jolly blue 'Boris Bikes' as they're known are now a very familiar site around the capital and on sunny days in particular they are a very popular way to get around the city streets. Originally you had to register before you could use them but now it's simple to just go to a docking station, hire a bike and then drop it back at any docking station when you've finished.
NORTHAMPTON
An urban bicycle-hire scheme will soon be coming to Northampton and it will have docking stations across the town along the lines of the Boris Bikes initiative in London. Members would need a PIN code to release a bike from a docking station, returning it after their journey. The name of the scheme is Cycle CoNNect and for more information on cycle routes in the area visitNorthamptonshire's website.
LIVERPOOL
Liverpool's bike hire scheme, Bikeandgo, is based at railway stations around the city. The idea is to allow you to quickly and easily complete your train journey by bike. It's not quite as flexible as some of the other cycle schemes as it does require you to return the bike to the station when you're finished but it's a step in the right direction.
LEEDS
Leeds also uses the Bikeandgo scheme to allow you to hire bikes from Leed's railway station. The scheme also covers many stations around the north of England so if you're travelling by rail it's worth checking if they cover your destination.
GLASGOW
A scheme that makes 400 bikes available for hire by members of the public has been launched in Glasgow. The new Mass Automated Cycle Hire (MACH) scheme will see bikes stationed at 31 permanent locations across the city, where people can rent out cycles by the half hour or hour via  a scheme is called Next Bike
BATH
Next Bike also runs in Bath and although this is quite a hilly city if you're fit enough it's a great way to get around town. Bath is quite compact though, so although there are hills at least you wont be going far!!
CAMBRIDGE
This university town is famous for it's bicycle culture and being located in the flat fens of Cambridgeshire it's ideal for cycling around. There is no official bike hire scheme but bikes are very cheap to hire/buy thanks to the student population and two covered bike parks are available in town with lockers for your gear.
READING
ReadyBike is Reading's bike hire scheme as highlighted in our latest newsletter.  It's part of a Reading Borough Council programme to improve sustainable transport options in and around the town. The 200 purple and orange 'ReadyBikes' will be located at 29 docking stations to encourage more local cycling journeys around the city.

If you don't want to face the commute by bike but fancy heading out onto the open road to explore the countryside then there are many companies offering bike hire in destinations around the UK. Check out our city guides for details on each location and also British Bike Hire offers a UK wide bike hire service from road bikes to mountain bikes and everything in between.
And if you're looking for somewhere to stay in all these town then Prestige Apartments has a wide range of serviced apartments and self catering flats on offer so call us now to book a base for your next cycling or business trip to the UK!   Tel: 020 7704 6514 or email: sales@prestigeapartments.co.uk
YOUR TURN...
Do you know of a great cycling scheme that I've missed? Let me know your suggestions onFacebook or Twitter (#PASholidays) and I'll put together all of the favorites throughout the year in a round up review post!
Follow me on Twitter @alexwpas
---
Share this post
---