Where To Stay For Burns Night
Friday January 24, 2014 by Alex Wood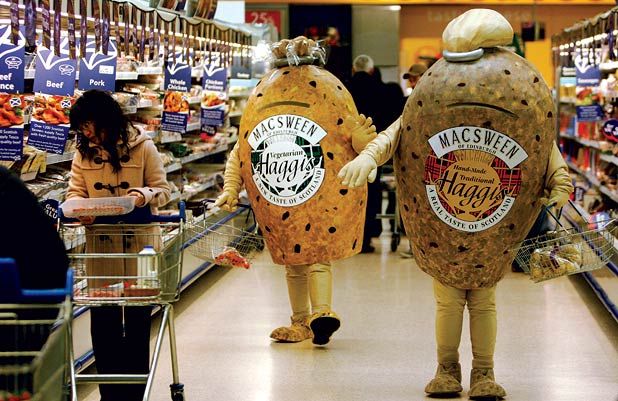 Our intrepid reporter Marietjie (@MarietjiePAS) is out and about in Edinburgh this weekend to celebrate Burns Night, and so discussions in the office have naturally turned to all things Scottish. We've put together a little list of Scottish cities that we'd really like to visit ourselves in 2014 and the reasons why! See if you agree with us.
The arrival of the Commonwealth Games in Scotland this summer makes Glasgow our number one destination in 2014!   One of Europe's most dynamic and stylish cities, Glasgow has been named third best destination in the UK in TripAdvisor's Traveller's Choice Destination Awards. Some accolade. And once you've had your fill of all the art and architecture on offer, the Auchentoshan Distillery, in nearby Clydebank, with its daily guided tours and whiskey tastings, might be just the tonic!
Reason: Millions of trusty TripAdvisor members can't be wrong!
Where to stay? Take a look at our own distilled selection of apartments on offer.
Aberdeen not only boasts fine Scottish architecture and museums, a fascinating history, a wealth of art and culture and a lively social scene, but it also has its own golden, sandy beach! Additionally on the doorstep is Royal Deeside - home to the Braemar Highland Games and regular holiday destination of The Royal Family. Add to that an incredibly rich golfing heritage and the spectacular Cairngorms National Park and you have a city break destination to exceed all expectations!
Reason: Who wouldn't want to toss a caber at the Braemar Highland Games in Royal Deeside - you never know, you might even spot Prince Harry on a day out from Balmoral
Where to stay? Tee off with a look at our City Guide on where to stay and what to do!
Thoughts of Edinburgh immediately bring to mind the famous Edinburgh Castle, the Tattoo, the Edinburgh Festival, Princes Street shopping, Murrayfield for the rugby and that wonderfully sophisticated accent. One of Britain's most beautiful cities, Edinburgh is draped across a series of rocky hills overlooking the sea at the Firth of Forth. It's a town entwined within its landscape, with buildings and monuments perched atop crags and overshadowed by cliffs.
Reason: We absolutely love the look and the vibe of this gorgeous city! 
Where to stay? Live like a king in one of our many classy Edinburgh apartments.
Your turn...
So why not let me know your own best-loved Scottish city by nominating your favorite onFacebook or Twitter (#PASholidays) and I'll put together all of the favorites throughout the year in a round up review post!
Follow me on twitter @alexwpas
Visit Scotland this Burns night and celebrate with the locals Contact our sales team to book a luxury serviced apartment today
Tel: 020 7704 6514 or email: sales@prestigeapartments.co.uk
---
Share this post
---