#BIGNEWS MARIETJIE FINALLY ARRIVES IN DERBY
Friday January 3, 2014 by Marietjie Snyman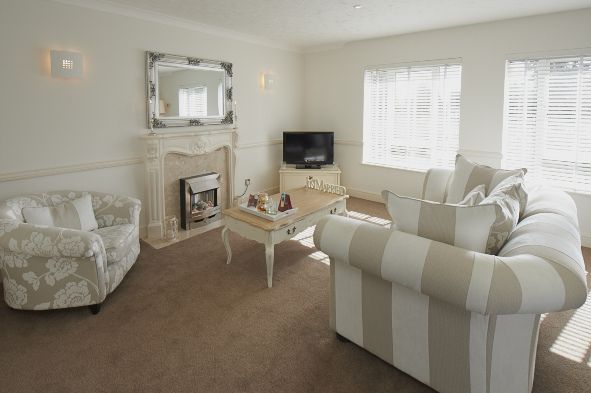 Part2...#PASTravelTip – Always make sure you get on the right train!
I hope you're all still keeping up with my story….it's the grand finale!
I finally arrive in Derby feeling relieved but totally drained! Carl from Birchover Hotel Apartments had very kindly offered to chauffeur me from the station to the apartment. Much to my relief (and so happy to see a familiar and friendly face), Carl was there waiting for me as I exited the station. By the way, I wasn't staying on my own for the weekend as a good friend of mine was also there to meet us.
After the many hello's and apologies for being late (lost) were out of the way we were soon zipping around Derby in the Birchover-batmobile. Stopping at the traffic lights Carl mentioned that we were hitting peak traffic – at which I smiled to myself thinking: Ha! I'm a London girl, this isn't traffic! This did however, serve to remind myself that I was indeed finally in Derbs! Let the good times roll!
Arriving at the apartments after a 10 minute ride, Carl showed us through to the reception area to meet the girls and collect our keys. Walking into their reception definitely makes one feel at home, welcomed and a added plus they have a gift shop filled with beautiful, locally made gifts! We were soon being tempted into having a small (yeah, right – I've never had a small one in my life…) glass of Baileys! Yum.
Also noted: if you fancy watching a movie there's a good selection of DVDs in reception that guests can choose from…v handy for a homebody like me.
And we're not naming any names but we did bump into a soap star as we were leaving reception…starring in the local panto! We played it cool of course!
Being shown to our apartment I noticed how well kept everything was, and something that really caught my eye was a rug in the lift which said: Good Evening. Placed there every evening to welcome you back from a long day – a very nice touch, I thought!
Arriving in the apartment, we were very impressed with the space.  We were staying in a lovely Two Bed, and Carl took pity on us poor helpless females, and showed us how some of the moreimportant amenities worked…i.e the Flatscreen TV and Sauna!
The apartments recently won 'Best Small Independent Hotel to work for in the UK 2013', and frankly, we were not surprised!
Okay, work time: Carl very proudly told us that he and his wife had only just bought the apartments in January (2013), having previously been an employee of this same fine establishment! It's so lovely and inspiring to talk to someone else who really enjoys their job.
One thing that was obvious to me was that the Birchover Team was all about the extra touches. On arrival for instance, you're given fresh milk and orange juice. We saw another example of this when we had a quick peek around the bridal suite (the lucky couple hadn't arrived yet). This has a very different look and feel to the other apartments…and I'll admit that I was actually a tiny bit jealous  that it wasn't my weekend crib. The couple staying for the weekend weren't actually newlyweds but were celebrating a birthday…and the Birchover team had very thoughfully placed a cake and card in the apartment for the celebration, which again made me think: Very nice touch!
Our apartment had 2 ensuite bathrooms, with the main bedroom having a walk-in shower and that sauna. The bedrooms had so much cupboard space I could see how someone relocating could easily make this their temporary home. Oh and have I mentioned the apartment was spotless...reminded me of a good old saying my mum always uses: cleanliness is next to godliness!
Quick aside: If you're staying over a weekend, check out is by 11 (weekdays its 10). Oh, and there's free internet, always a plus for me – who charges for internet these days anyway?
So anyway, Carl finally noticed our shifty, hungry looks, and took pity, giving us some tips on the location of the best local pubs, of which there are no less than three within a 10 minute walk of the apartments, one of them being an old monastery! And if walking is your thing, you're also only minutes away from the Peak District! And if you're still wondering what to do…why not pop over to the Westfield's in the centre of town for some retail therapy!
So having delivered the vital info, Carl said his goodbye's and it was time to start our lovely and relaxing weekend!
With the events of earlier in the day catching up (ditzy me being lost cross country!)…we eventually decided that a night in enjoying the apartment would be the best thing. So like most sensible people would do, we ordered in…Fish & Chips to be exact, and threw on some comfy clothes…and enjoyed a glass or three of bubbles given to us by Carl and the team. 
I woke up on Saturday morning thinking that it had to be around 7-ish (we'd cunningly agreed no alarm setting) as the room was dark and I was soooo comfy in my bed! I reached over for the phone to have a quick check and…10:15am! WHAT….how did that happen! Those super comfy beds and the blackout curtains might just have had something to do with it.
We enjoyed our complimentary cereal and coffee and debated doing The Right Thing and heading Peak-wards for a walk…unfortunately however, we'd both neglected to bring the right footwear… So we decided instead, to hit the shops! Westfield here we come…and without that all important footwear, just a quick cab ride away!
Walking around the centre of Derby it's clear that you're not in London, however there's still loads to do! Tons of restaurants…it's pretty difficult to choose just one. And as the saying goes….we shopped until we dropped.
Thus, arriving back apartment-side we were both shattered! What's a girl to do in that situation?Revert to serviced apartment sauna mode essentially. What a great way to end a day of walking (ahem) and shopping!
Showered and refreshed then, we once again pondered…do we go down the pub? Hmmm, sounds a great idea, and were almost certain to pull some hot Derby boys, but on the other hand…its just so totally cosy and comfy and happy here in the apartment and the "holiday" vibe is on us big time – so, pizza time and a second girls night in it is!
Sunday morning – alarm on now, and it goes off 8:30. Shock, horror. We need to breakfast and pack, our train leaves at just after 10:30. Sitting having our last coffee we chatted about how easy it had been staying here. We'd both felt right at home! The only thing we might do differently next time is to come by car and explore the Peak District.
Arriving at the station with plenty of time we grabbed a Costa, and I got my fave bearded cup(sorry Starbucks!) and we found our platform. Standing there we made friends with the ticket inspector, and what a lovely man he was! The train duly arrived and we made ourselves comfortable…in First Class! When booking the tickets on Trainline.com I noticed that the 1st class tickets were only 2 quid more than the standard tickets…yay! So a much more comfortable journey back and much less fraught (managed not to get lost this time – big sign on the front of the train saying London, helped)…and you get free wifi which means you don't have to chance it with your unreliable 3G while traveling in the countryside!
And in just under two hours we were back in Kings Cross, in London Town. Phew, what a trip!
So, the apartments have won numerous awards! Take a peek below…impressed or what?
Winners of:
Best Small Independent Hotel to work for in the UK 2013 (and the second-best hotel of all sizes in the UK)
Commitment to People Development 2012 (British Chambers of Commerce)
Derby Employer of the Year 2011
Highly Commended:
Outstanding Personal Contribution (Lisa Bridge) Family Business Awards 2013
Outstanding Personal Achievement (Lisa Bridge) Derbyshire Best Business Awards 2013
Marketing Campaign of the Year, Derbyshire Best Business Awards 2013
Outstanding Personal Achievement (Lisa Bridge) IoD East Midlands 2013
Service Excellence, Family Business Awards 2012
Commitment to the Community, Family Business Awards 2012
Thank you Carl & team - We hope to be back in the summer!
Follow me on Twitter @MarietjiePAS
---
Share this post
---