Wales – Top Tips For A Family Break
Friday February 28, 2014 by Alex Wood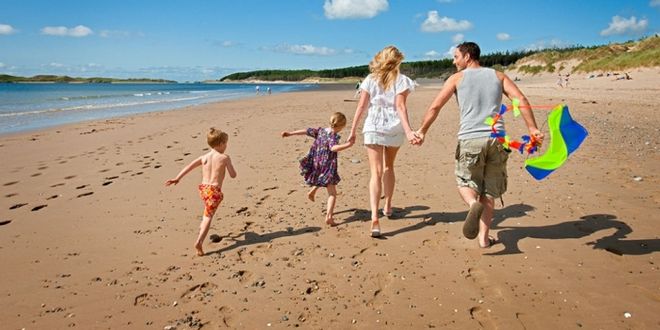 The UK economy is apparently on the rise but with family budgets remaining tight "staycations" are still a popular choice. With that in mind we sent one of our young mums, Harriet, along with her growing family, to check out the options of a city break holiday in Wales that will please all the family and here's a little taste of what she found.
CARDIFF
The exuberant capital of Wales has great nightlife, a world famous stadium, history and culture aplenty and is a great base for exploring the beautiful countryside nearby. The shopping in the town centre is not to be sniffed at, there's some big name stores gracing the beautifully clean pedestrianized streets of Cardiff. Once you've exhausted yourself visiting every one of them then surely its time for a bite to eat or even a lovely chilled glass of something? If this sounds like your thing then you'll be spoilt for choice about where to go, from classy wine bars to a typical Welsh pub - you won't be left hungry or thirsty.
If you'd prefer to stay out of the bustling centre in the evenings - as Harriet did - then head toCardiff Bay. It still has a fantastic atmosphere and there are plenty of eateries to get your taste buds going - from a simple Nando's with the family to an amazing, authentic Italian restaurant with your partner. After you've stuffed yourself with whatever cuisine you've chosen, then a walk around the bay is a must. You could even go for a nosey around the Millennium Centre which is really beautiful both inside and out. They've even managed to secure The Lion King to celebrate the centre's 10th anniversary, so who says you need to travel to London to see the best West End shows?
WHAT NOT TO MISS?
SWANSEA
Swansea and its surrounding area incorporating the Mumbles and the Gower peninsular is an area filled with beaches, events, activities, gardens, walking routes and great places to stay.
The city of Swansea, with its' Blue Flag marina is known as Wales' seaside city. Did you know that Rio De Janeiro's beaches don't even have blue flags? So there you have it, you don't need to travel thousands of miles to experience beautiful beaches!
Swansea is also Wales' second largest city, located on the stunning five-mile sweep of Swansea Bay. This location makes the city an ideal base from which to go exploring the whole of the south-west Wales and the Gower Peninsular. From the centre of Swansea it takes just 45 minutes to get to Rhossili Bay. The drive there is beautiful and worth it, even just to see the villages along the way. Harriet went on a horrible, rainy day so she didn't get to walk around Rhossili Bay as it was just too windy - there would have been plenty of moaning from her 16 month old - but they just parked up in the car park and enjoyed the amazing view for a while. Its truly beautiful, so don't miss out!
If you fancy a day indoors doing something fun with the family then visit the LC2 centre, where there's a waterpark which includes water slides and board rides or if you're feeling daring then have a climb up the 30 ft climbing wall. If your kids need to let off some steam then there's also the indoor play area which includes an interactive audio visual play zone.
WHAT NOT TO MISS?
The Dylan Thomas Centre - www.dylanthomas.com
National Waterfront Museum - www.museumwales.ac.uk/en/swansea/
Swansea's Rhossili Bay - visitswanseabay.com/rhossilibay
Swansea's LC2 Centre - www.thelcswansea.com/
Where to stay?
If you're travelling with children in particular, a serviced apartment is the ideal choice. Travel-weary children will be perked up in an instant if you can dish up a taste of home at whatever time you arrive, which means that you'll be in for a much happier stay. Prestige Apartments have an impressive range of serviced apartments available in both Cardiff and Swansea to suit all budgets and sizes, so why not take a look?
Visit: www.prestigeapartments.co.uk or give us a call on 020 7704 6514.
YOUR TURN...
Do you have a top tip for Wales - let me know by nominating your favorite holiday attraction onFacebook or Twitter (#PASholidays) and I'll put together all of the favorites throughout the year in a round up review post!
Follow me on twitter @alexwpas
---
Share this post
---