DYLAN THOMAS - WILD MAN OF WALES?
Tuesday February 18, 2014 by Alex Wood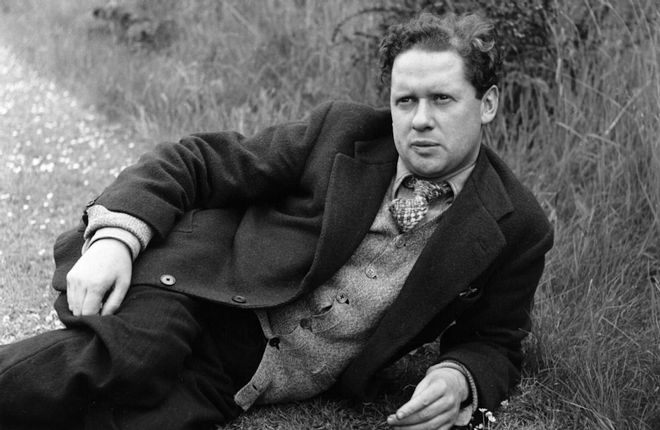 Dylan Thomas is perhaps Wales' and Swansea's most famous son.
He was born on October 27, 1914 at No 5, Cwmdonkin Drive in Swansea, and much of his work was influenced by the places in and around Swansea Bay, Mumbles and Gower.
During his lifetime he produced many great works, including 'Fern Hill', 'The hunchback in the park', 'Do not go gentle into that good night' and of course the collection of stories 'Portrait of the Artist as a Young Dog'. Perhaps the most famous of his works however, is the play for voices'Under Milk Wood' which was first performed by the BBC after his death with Richard Burton playing 'first voice'.
Thomas had a reputation as a wild man with stories of drinking and womanizing always attached to him, but those who knew him well claimed that his reputation as a 'roistering, drunken and doomed poet' wasn't entirely true, despite Dylan's own best efforts to nuture it. However contrived it may have been though, the image of him as a tortured genius is the one that endures.
If you want to find out more then Swansea is home to the renowned Dylan Thomas Centre, containing the largest collection of Dylan Thomas memorabilia in the world. This year in 2014, the Centre is one of the focal points for the DylanThomas100 celebrations which pay tribute to the poet on what would have been his 100th birthday.
Prestige Apartments have a great selection of serviced apartments to choose from in Swansea and some of the views may just unleash your inner poet!
Email us on sales@prestigeapartments.co.uk or call +44 (0)20 7704 6514 to speak to one of the team.
---
Share this post
---